Australia travel tips for first-time travelers: when to visit and the best things to do
The best Australia travel tips to help you on your first visit to the Land Down Under! Including general Australia travel tips, budget travel tips, safety tips, and some advice on when to visit Australia and the best things to do there.
20min
Australia is a huge country, so planning a trip there can seem daunting at first. But with a bit of preparation and research, planning an Australia vacation is so much fun!
The country is extremely diverse, with tropical rainforest in the north, wild desert in the center, and beaches, mountains, cities, and valleys scattered all around. So you can venture to whichever part of the country appeals to you the most!
These Australia travel tips will cover all the most important knowledge of visiting the Land Down Under. I'll list some general Australia travel tips, budget travel tips, and important safety tips. I'll also answer the questions: "What is the best time to visit Australia?" and "What are the best things to do in Australia?".
So whether you're backpacking around Oceania, planning a Worldpackers work exchange, or just taking an Australia vacation, here are the best tips for travel to Australia!
General Australia travel tips
Before traveling to any country, it is smart to brush up on some general knowledge.
You should know a few words in the local language, know which currency to use and which plug adaptors to bring, and know if you need a visa.
It's also wise to educate yourself a little bit about the culture and customs. You want to show respect for the locals and ensure that you are adapting to the local environment.
Australia is very westernized, so it won't feel too different from many countries in Europe or North America. Nonetheless, travel to Australia with an open mind and try to learn a bit about the local way of life.
So here are some general tips for travel to Australia that will help you prepare for your Australia vacation!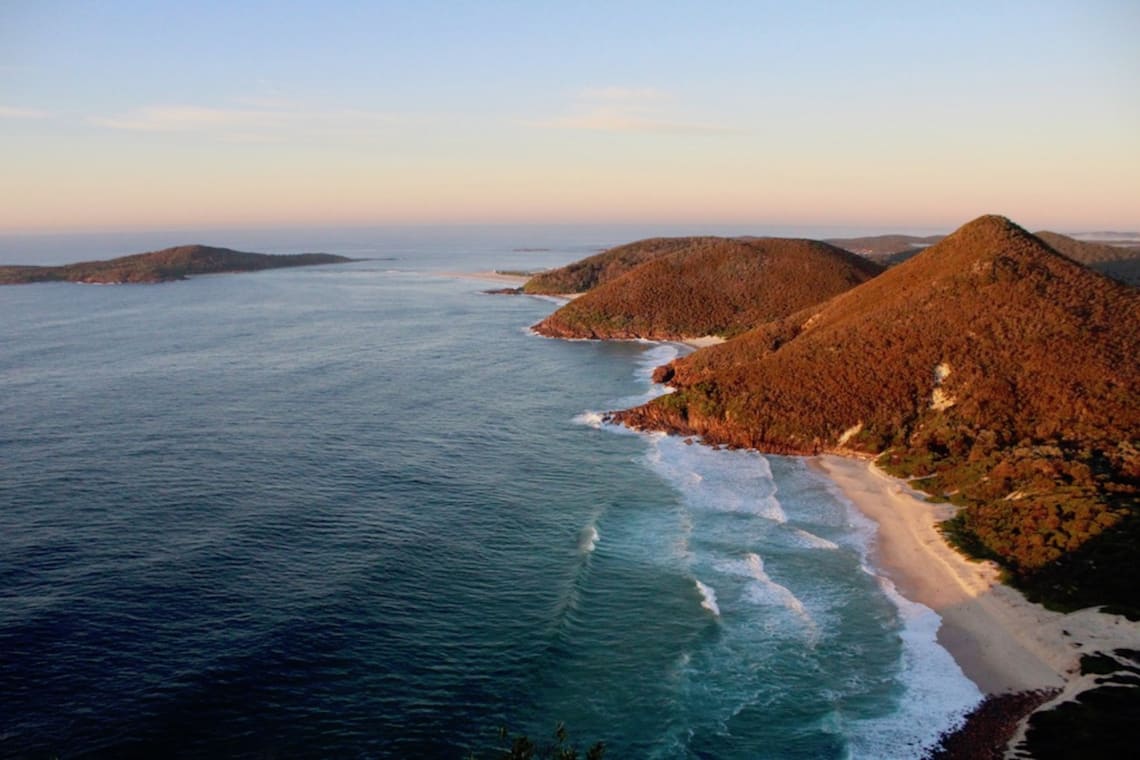 You will need a visa.
Every visitor to Australia needs a visa. Luckily, it's very easy to apply for one online.
A visitor visa costs $145 and lasts for three months. Visa applications are done online using an ImmiAccount, which is very easy and straightforward to set up.
Apply for your visa as far in advance as possible before your trip. Some visitor visas are granted in a day, some take a few weeks. But you don't want to leave it until the last minute because you won't be able to enter Australia without a visa.
Visit the Australian Immigration official website for more information on Australian visas.
English is the local language (but watch out for the slang!)
One of the most common stereotypes about Australia is that the Aussies shorten every word and give everyone nicknames. Once you visit Australia, you'll realize this is true!
English is the local language, though many Aussies speak quite fast and they do have a lot of slang words. Luckily, Aussies are generally super friendly and outgoing. So if you can't understand someone, they'll be happy to clarify or speak slower when you ask them to.
The most common slang words are just shortened versions of the normal word. Most of them are pretty easy to understand and you can catch on quickly. Here are some examples:
Breakfast - brekky

Laptop - lappy

Registration - rego

Afternoon - arvo

Wetsuit - wettie

Sausage - sauso

Avocado - avo

Board shorts - boardies

Barbeque - barbie

Mosquito - mozzie

Other common things have completely different words in Australia compared to other English speaking countries. Here are some examples:
Flip Flips - thongs

Bathing suit - cossie or swimmers or bathers

Man - bloke

Pharmacy - chemist

Duvet - doona

Liquor store - bottle-o

Candy - lollies

Trunk of a car - boot

So you may have to ask someone what a word means if you've never heard it before. I've been living in Australia for almost two years and I still have to ask for the meaning of words I don't know!
The local currency is the Australian Dollar.
Australia's currency is the Australian Dollar. They come in colorful, plastic notes (they say "notes" not "bills"). They also use golden coins for $2 and $1.
Just as a reference, here is what the AUD looks like compared to other popular world currencies.
1 US Dollar = 1.39 AUD

1 Euro = 1.64 AUD

1 British Pound = 1.80 AUD

1 Chinese Yuan = 0.21 AUD

1 Japanese Yen = 0.013 AUD

1 New Zealand Dollar = 0.93 AUD

These values will fluctuate depending on exchange rates.
There are plenty of banks around Australia where you can exchange currency. However, you'll have an easier time exchanging money in a city.
If you're heading to a rural area or small town, you might not be able to exchange your currency. Just keep that in mind when traveling around!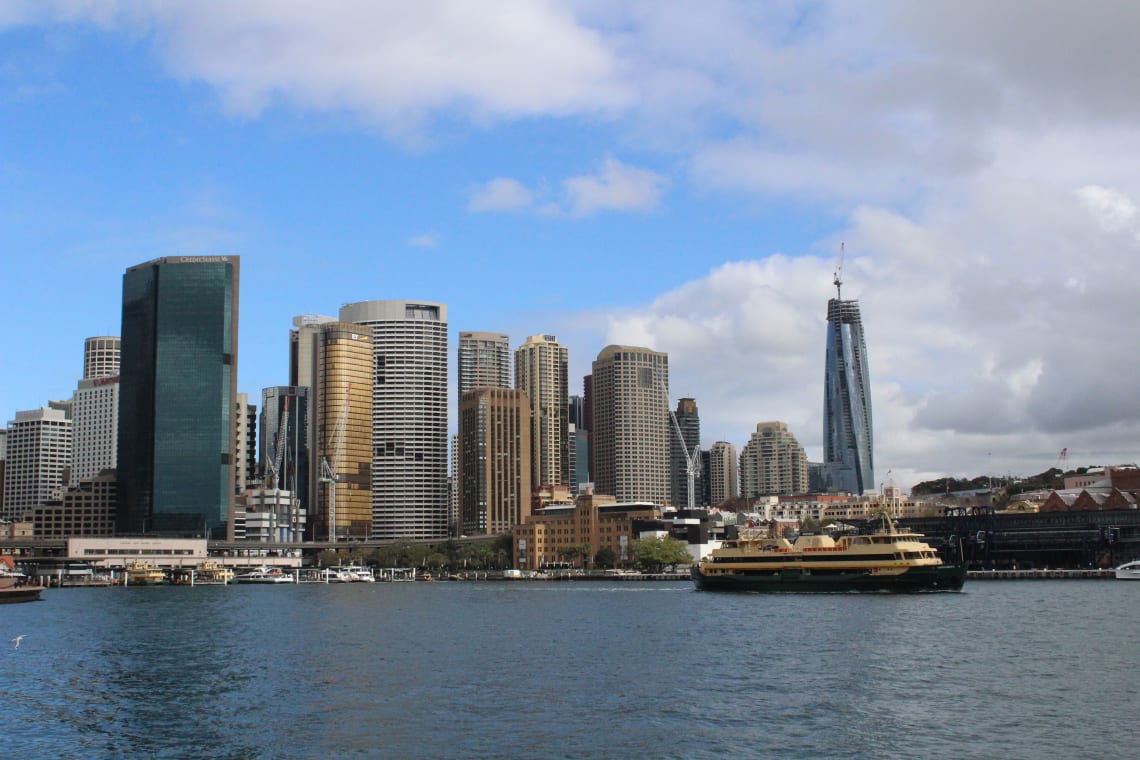 Australia is HUGE.
One of the biggest misconceptions about Australia is that you can see the whole country in a short time.
Remember, Australia is technically a continent in addition to just being a country. So it is massive!
Australia is the 6th largest country in the world. It has eight states, and each one is packed with sights to see and things to do. If you have less than a month to spend in Australia, I recommend sticking with only one or two states. You don't want to rush around trying to see everything too quickly!
Australia is also very diverse.
Because Australia is huge, it has a very diverse range of landscapes and climates.
In the north, you'll find hot, humid weather with rainforests, rocky gorges, deserts, and tropical beaches, islands, and coral reefs. In the middle, you'll find a dry, hot desert with flat land and red sandstones.
Near the coastlines, you'll find small mountains and lush forests, and of course picturesque beaches, rivers, lakes, marshes, islands, and any other water-related geographical feature you can think of. In the south, you'll find a more moderate climate with cold winters and even snow.
Australia has pink lakes, strange rock formations, rugged cliffs, Eucalyptus forests, powerful waterfalls, sprawling coral reefs, and sacred indigenous lands full of history.
It is an incredibly diverse country with so many cool things to see.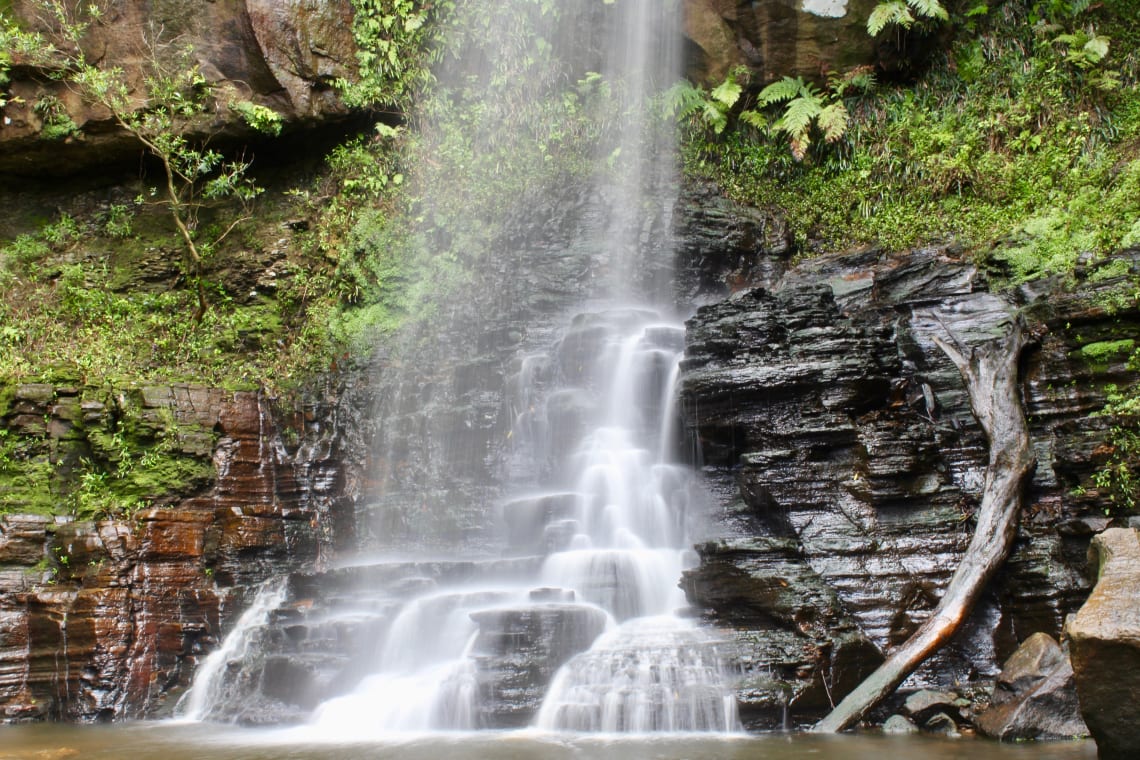 Tipping is not necessary.
The minimum wage in Australia is $19.49 per hour. So everyone makes a decent living wage, even waiters, bartenders, fast food staff, cleaners, and every other type of worker.
Because everyone makes an hourly wage that is high enough to live on, tipping isn't necessary. No one relies on tips for their income, as is common in places like the USA.
You can tip someone if you really want to, of course. But you don't have to. The cost of your bill is all you are expected to pay.
Australia has different plugs from most other countries.
Before traveling to Australia, make sure you know what type of plugs they use so you can charge your devices when you arrive.
The plugs have three flat prongs and the top two are slanted inwards. This is known as Type I.
Bring a travel adaptor with you on your Australia vacation. Or just buy one when you get there at a convenience store.
Drive on the left side of the road.
Australians drive on the left side of the road, as most former British colonies do. And the driver's seat is on the right side of the car, with the gear shift on their left.
That also means that while walking, running, or biking on communal paths you are supposed to keep to the left.
So the flow of traffic always stays on the left. Remember that when crossing streets as well; make sure you look in the right direction to check for cars.
The best time to visit Australia
There is no bad time to visit Australia!
As I mentioned, Australia is huge and therefore the climate differs all around the country. So no matter what month you visit, at least one part of the country will have favorable weather. The temperature in Melbourne or Tasmania compared to the temperature in Tropical North Queensland can vary drastically at the same time of year.
So whether you plan your dates of travel first, or your destinations first, make sure that the weather in that place will be decent before booking your Australia vacation!
Remember, Australia is in the Southern Hemisphere so the seasons are opposite from the northern part of the world!

Here is a brief overview of the different seasons in Australia and which places will have the best weather at that time.
Spring in Australia (September, October, November)
Spring and Autumn are both considered "shoulder season". That means the temperatures aren't too extreme, making this an amazing time to visit Australia.
The weather is mild and pleasant in most of the country.
Spring is a great time to visit New South Wales, Southern Queensland, and Western Australia. So places like Sydney or Byron Bay in NSW, or Broome in North Western Australia will be gorgeous in the Spring.
Summer in Australia (December, January, February)
Australia's summers can get extremely hot. This is when the country is most at risk for wildfires, and when travelers are most at risk for sunburn or heat exhaustion.
But, it's also full of sunny beach days and positive vibes among the Aussies. Lots of barbecues, parties, and events happen in summer, so it's a very fun time to visit.
Summer is the best time to visit the southern states of Victoria and Tasmania. Places like Melbourne and the Great Ocean Road can get quite cold in winter. And the best things to do in Tasmania are mostly outdoors.
So warm, summer weather is perfect for exploring Melbourne or Tasmania.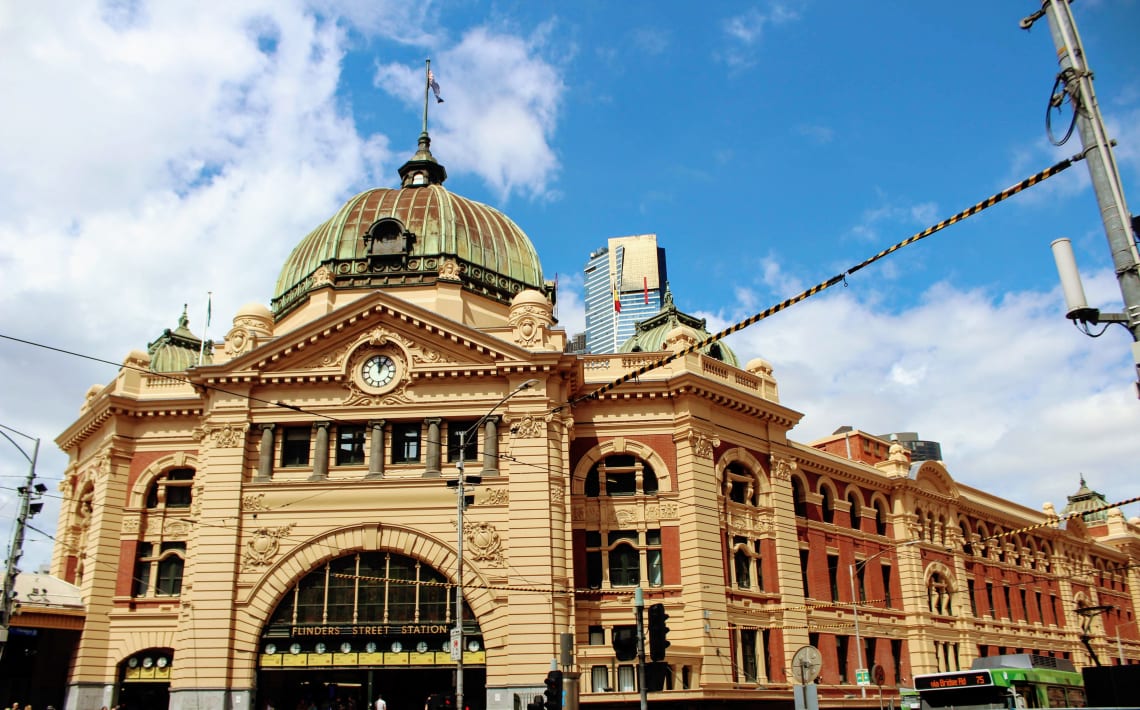 Autumn in Australia (March, April, May)
Similar to Spring, Autumn is a stunning time of year. The intense heat from summer subsides, but you still get lovely beach days and enjoyable temperatures.
Autumn is great for exploring South Australia, in addition to New South Wales, Queensland, and Western Australia.
So if you're wondering what the best time of year is to visit Perth or Adelaide or Sydney, Autumn is the way to go.
Winter in Australia (June, July, August)
Winter is an amazing time to visit anywhere in northern Australia.
Because the northern states are closer to the Equator, their temperatures in summer soar so high that exploring loses its fun. So to see the Outback or the tropical rainforests, wait for winter when the weather cools to a favorable temperature!
Kakadu National Park, Darwin, and Uluru in Northern Territory, as well as Cairns and the Daintree Rainforest in northern Queensland, are all beautiful in the winter.
Helpful budget travel ttips for an Australia vacation
Australia is one of the most expensive countries to travel to. But don't let this discourage you from visiting!
Though you need a fair bit of money saved for an Australia vacation, it is still possible to explore the country on a budget. So for those who want to thoroughly enjoy Australia without breaking the bank, here are some helpful budget travel tips.
Keep in mind, all the prices will be in Australian Dollars.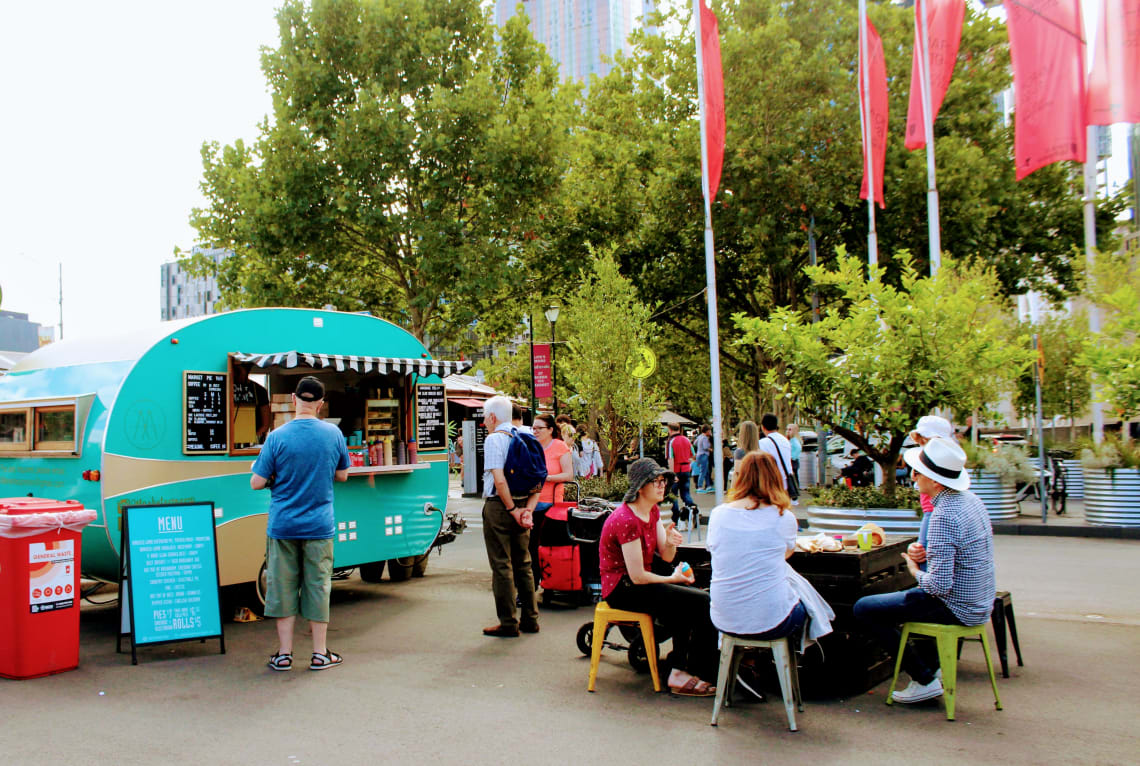 Seek out affordable accommodation
Any traveler knows that paying for accommodation can easily add up to be the biggest expense while abroad. Unfortunately, accommodation in Australia is not cheap. Cheap hotels can cost around $100 per night. Nice hotels or Airbnbs can cost around $200 per night.
Most young backpackers can't afford to stay in nice hotels every night. Luckily there are lots of great hostels in Australia for budget travelers.
Hostels in Australia usually cost around $20 or $30 per night for a shared dorm room. Though that is pricier than most hostels around the globe, it's still much cheaper than a hotel!
You could also try Couchsurfing and sleep on someone's couch for free. Or you could camp in an RV, car, or tent. Though most campsites cost around $15 or $20 per night, so you may as well just stay in a nice hostel bed.

Do a work exchange!
The best way to save money on accommodation in Australia is to do a work exchange.
If you have a few weeks to spend in one place, why not work in exchange for your accommodation? You can gain work experience and learn some new skills, all while staying in a hostel or home for free.
You can volunteer in a hostel and live and work with other cool travelers. Or you can volunteer on a farm or with a family and live with locals. Either way, work exchanges are an amazing way to immerse yourself in the culture, have fun, and save money on accommodation.
Worldpackers is the best place to find a work exchange anywhere in the world. All you have to do is find the volunteering opportunity that best suits you, then apply to it, and in exchange for some hours of work per day you get free accommodation, and sometimes even free board. And of course you meet local people and travelers from all over the world which are volunteering just like you.
Worldpackers offer plenty of sustainable projects. For example, you can volunteer in an eco-program in Cairns and have a lovely time while helping out in the garden of a farm, or help renovating this garden in Byron Shire.
Browse more volunteer positions in Australia, there are more than 30 options all around the country.
Cook your own food when possible
Dining out in Australia is not cheap. However, groceries can be very affordable if you know where to go. So if your accommodation has a kitchen, save some money by cooking most of your own meals.
Buy your groceries at budget food stores like ALDI, or get produce from a local farmer's market. Woolworths, Coles, and IGA are the biggest grocery store chains in Australia. They are pricier than ALDI, but they still have affordable food as well.
Treat yourself to a few nice meals out. While visiting a new country, you don't want to miss out on any delicious meals! But to save money in the long run, save the restaurant meals for special occasions and cook at home most of the time.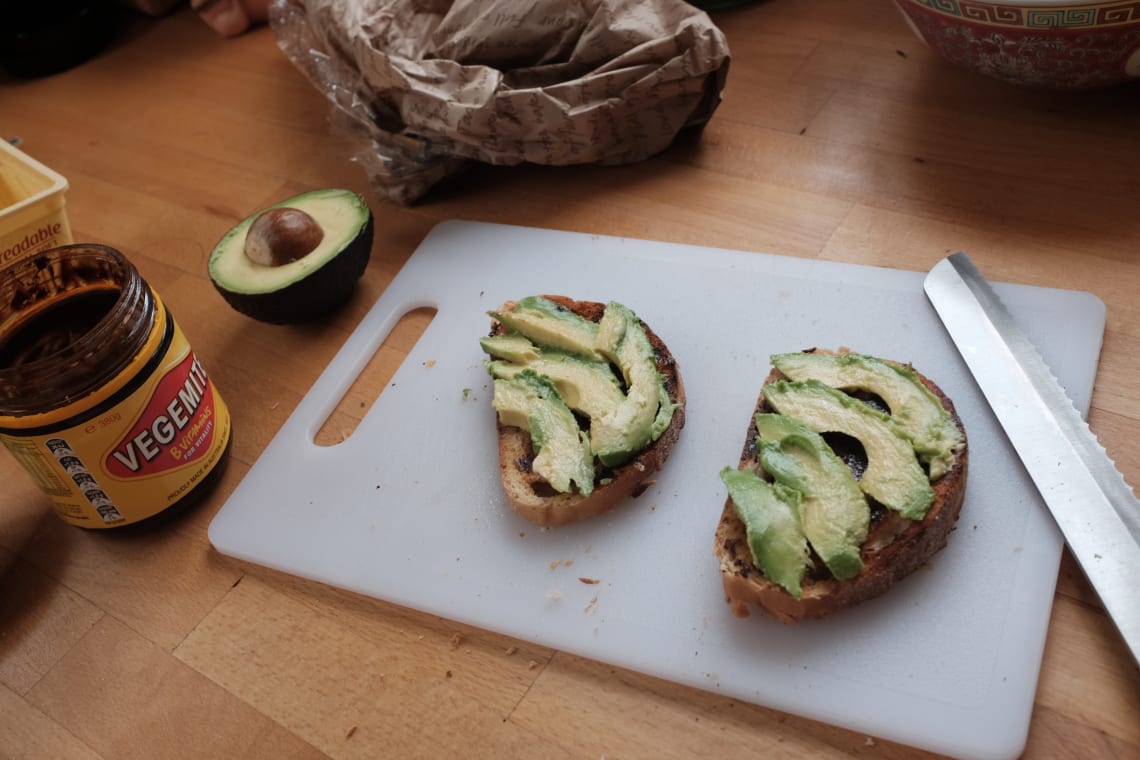 Join backpacker Facebook groups
If you're on Facebook, search for some of the Australia backpacker groups. There are so many! This is just a free, easy way to connect with other travelers in Australia.
You never know what sort of perks or information you'll find on there. Sometimes travelers are doing a road trip and are looking for people to join to split the cost of petrol. Or travelers are selling their surfboards or hiking boots for cheap prices.
You'll also find some first-hand Australia travel tips and experiences on there! Travelers will share if they found an incredible spot to visit, or if they had a horrible experience at a certain hostel.
Fly budget airlines to cover long distances
Australia is so huge that driving between major cities can take multiple days. The easiest way to travel long distances is by catching a cheap domestic flight.
There are plenty of reputable budget airlines that offer affordable flights around the country. So if you plan on visiting a few different states, you'll want to fly between cities to save yourself hours and hours in the car.
Tiger Air, Jet Star, Scoot, and Virgin Australia are some of the best budget airlines. Just be sure to check the baggage allowances, as budget airlines often charge extra for baggage.
A one-way domestic flight can cost around $50 to $100, and the flights are usually pretty quick. For example, flying from Sydney to Brisbane is only 50 minutes, and Sydney to Melbourne is 1 hour.
Flying from Sydney to Cairns takes around 3 hours, and Sydney to Perth is about 5 hours. So you can see how big the country is! But even those longer flights will be decently priced on a budget airline.
Take trains or buses within a city rather than taxis (And always remember to tap on and off!)
Within Australia's cities, the public transport networks are great. You'll find trams, metros, and public buses, but the trains are generally the best way to get around.
The train networks are extensive and generally quite affordable. Just get yourself a travel card from a convenience store and add money to it at the station. You shouldn't have to take many taxis or Ubers. And you'll save yourself lots of money by choosing public transport over a taxi!
A train journey in a city generally only costs a couple of dollars. You have to tap your card on the readers when you enter and leave the train platforms. If you don't tap on, and an official happens to be on the train scanning cards, you can get hit with a hefty fine.
Rent a car for a road trip
A road trip is an amazing way to experience Australia. You can take your time, enjoy the flexibility of your own transport, and see all the small, local towns and attractions in between the big tourist cities.
Some of the best road trips to do in Australia are from Brisbane to Sydney in Queensland and New South Wales, from Perth to Ningaloo in Western Australia, around Tasmania, and along the Great Ocean Road in Victoria.
Car hire in Australia is quite affordable. A basic car rented in a city can cost around $30 per day, but that of course varies depending on the car you get. You can also check the Facebook Groups I mentioned earlier to see if anyone has extra seats for a road trip.
Another option is buying a cheap car if you'll be in Australia for at least a few months. Facebook Marketplace and the website Gumtree are great for finding cheap, secondhand cars, and other goods. When you're about to leave Australia, you can then sell the car again on one of those websites.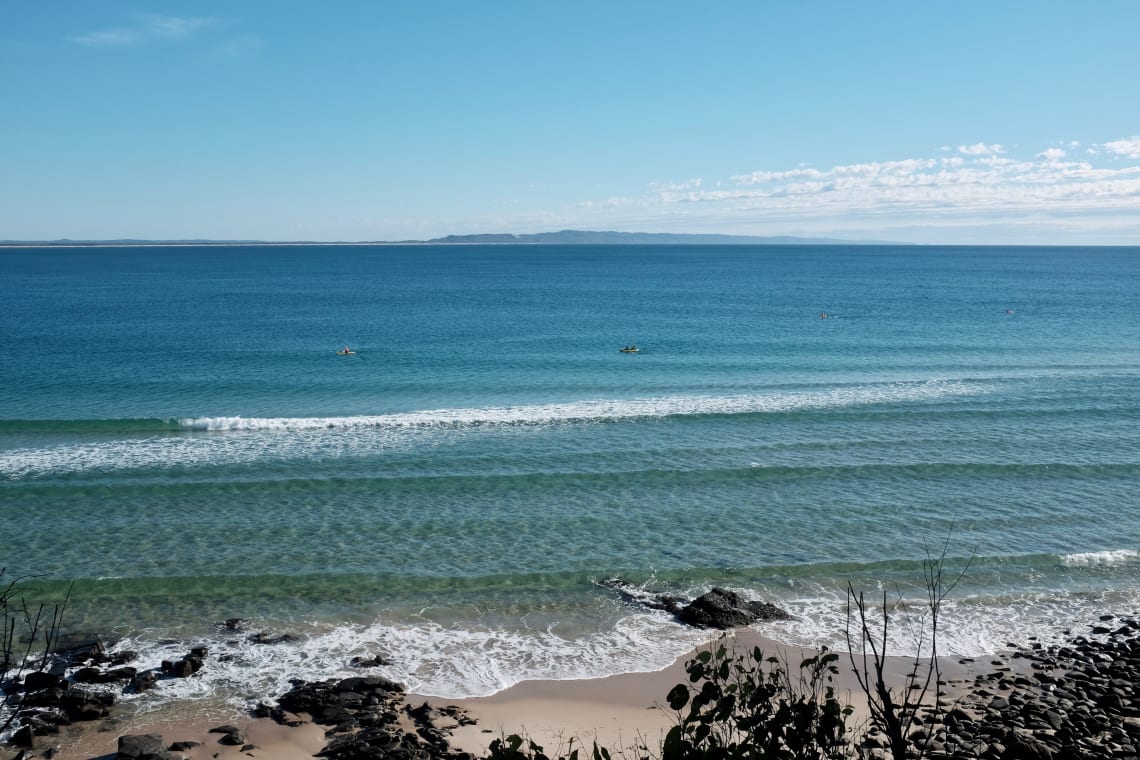 Safety tips for Australia
Before visiting any country, brush up on some safety tips so you can feel comfortable during your trip.
Some of the most important Australia travel tips are the ones about safety. From the extreme weather and natural disasters to the wildlife, Australia's dangers get a lot of attention.
But in terms of the culture and the people, Australia is very safe. You don't have to worry too much about pickpockets or getting into sketchy situations. Australia is a very safe country with people who are, generally speaking, genuine and friendly.
It's mainly the natural world that you need to take precautions on in Australia.
And, of course, always carry your general street smarts with you. Just because Australia is very safe doesn't mean the occasional mishap can't happen.
So just be smart, be prepared, and you'll have an incredible Australia vacation!
Use general travel knowledge to keep yourself safe
If you've traveled before, you've heard all about the general safety tips. Some of these include:
Don't walk alone at night.

When going out partying or exploring, stay in groups.

Lock up your belongings in hostels and hotels.

Don't bring all your money and valuables with you while exploring. Only take what you need for the day.

Make copies of your passport and other important documents.

Don't wear flashy jewelry that could make you a target for pickpockets.

There's more, but those are the basic, most important safety tips for traveling. They apply to any country you are visiting!
Luckily, Australia is a safe country culturally. There is a risk of problems, as there is anywhere, but overall you should feel at ease. Most of the Australia travel tips revolve around nature!
Watch out for the local wildlife
Australia is famous for its unique wildlife. Most of them are harmless and are fascinating to see in real life. Kangaroos, wallabies, koalas, echidnas, wombats, and all the colorful birds may make an appearance during your trip. So cherish those moments!
However, every wild animal should be treated with caution. It is wild, of course. Never approach or touch a wild animal unless you're with a trained professional guide at a sanctuary or wildlife refuge. Always keep your distance and just let the animals be. Any adorable creature can get violent if it feels threatened by humans.
If you're staying in cities and touristy areas, you won't have to worry too much about any wildlife. But if you're going hiking or visiting rural areas, brush up on your knowledge of snakes and spiders. There are lots of them, and some are deadly, some aren't.
Either ask a local or do some research to see which snakes and spiders can be harmful. Obviously all of them should just be avoided. But some spiders look scary and are actually harmless, like Huntsman Spiders.
It's also important to consider the wildlife in the ocean. You probably won't encounter any sharks unless you're surfing or swimming far out in the water. But do be mindful of sea urchins and jellyfish, which can come closer to the shore.
In the summer months, you're not supposed to swim in the ocean in Tropical North Queensland at all. The ocean up here becomes full of jellyfish, stingrays, and sometimes crocodiles. So be smart and obey the signs that forbid swimming in those areas!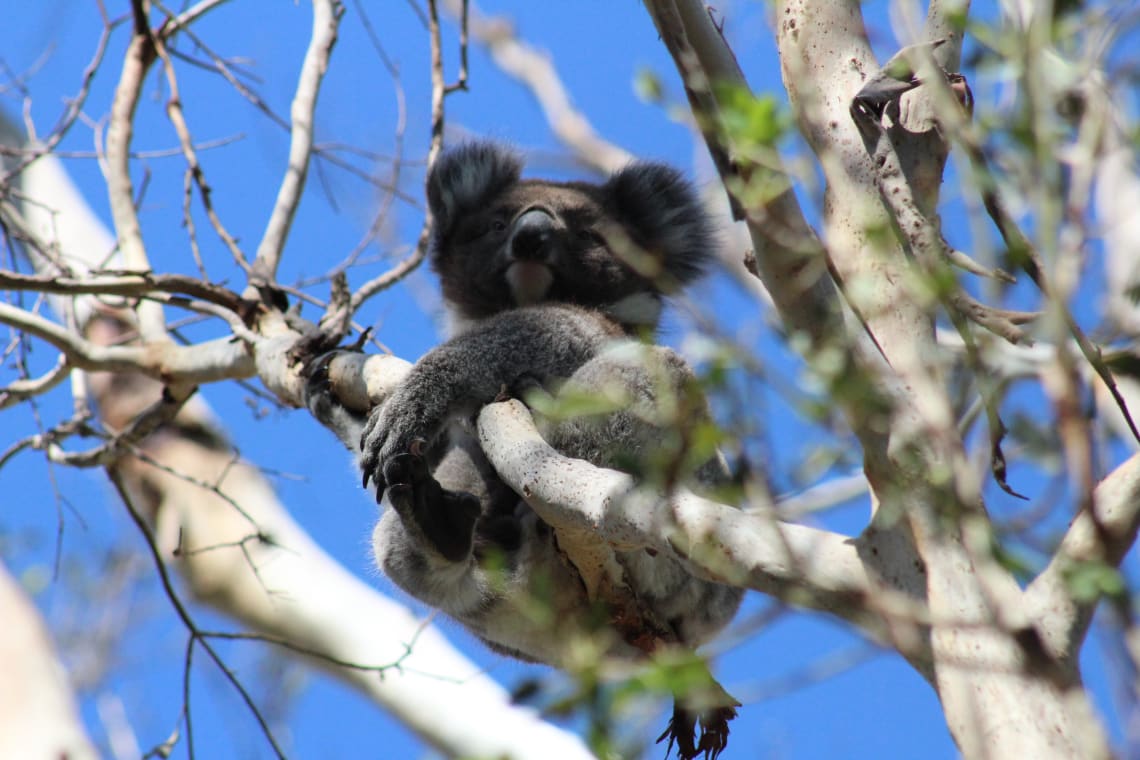 Swim between the flags on beaches
Speaking of ocean safety, most popular beaches have lifeguards and flags indicating where you can swim. The professionals set up these red and yellow flags in the areas of the beach that are safe for swimming.
That means there will be no rip currents, dangerous waves, and hopefully no urchins or jellyfish.
If you're ever unsure about where is safe to swim, just ask a local. They're usually very knowledgable about the ocean. And if you find yourself on a secluded beach with no one around, I wouldn't recommend swimming completely alone.
Always wear sun protection
The sun in Australia is very strong and hot, especially in the northern regions and in the summer months.
It is super important to always wear sun protection. That includes good quality sunscreen, sunglasses with good UV protection, a hat, and preferably light, breezy clothes that keep you cool but cover up your skin as well.
Australia has the highest rate of skin cancer in the world, so always protect yourself to ensure you stay healthy. And a bad sunburn can ruin a trip!
Dial 000 for an emergency
Emergency phone numbers differ from country to country.
Luckily in Australia, it's an easy, simple code of just 000. Hopefully, you won't have to use that number, but in case there is an emergency it is good to know.
Be mindful during wildfire season
During the hot summer months, wildfires are a common occurrence in Australia.
Sometimes they are pretty small, but sometimes they are devastating. The most recent wildfire season in late 2019 and early 2020 was one of the worst in years.
As a traveler, you don't have to worry too much about wildfires unless you're venturing out into the bush. Avoid camping or trekking in hot, dry bushland during the summer months.
Don't have campfires, light fireworks, smoke cigarettes, or do anything that could potentially create a wildfire. Sometimes the littlest flame can lead to a huge fire, so be smart and respectful of your environment and avoid contributing to the risk of fires.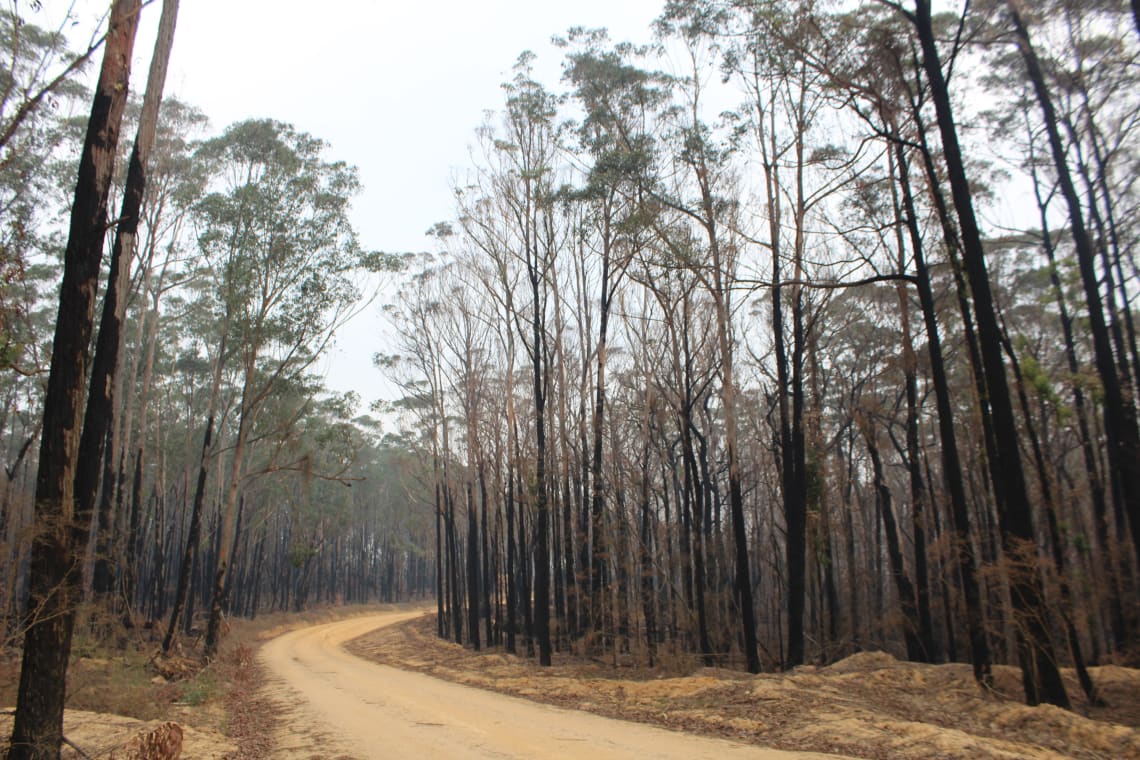 Tap water is safe to drink
Australia has clean tap water that is safe to drink. This is great for travelers!
So you don't have to buy plastic water bottles. You'll save money and help the environment.
Bring a sturdy, reusable water bottle and you can refill it anywhere during your time in Australia.
Best things to do in Australia
Once you've researched all the best Australia travel tips and you're feeling prepared for your trip, it's time for the best part of the trip planning.
What are the best things to do in Australia? There are SO many incredible activities and adventures to have on this continent. I talked a bit about how huge the country is and how diverse the landscape is. So the best things to do in Australia are extremely varied.
You can snorkel in the coral reefs of Queensland or Western Australia. Learn to surf in Sydney or explore the cosmopolitan city of Melbourne. Take day trips to exotic islands, go wine-tasting, go trekking through the outback, or go cliff jumping.
There are almost too many fun things to do in Australia. So figure out what type of trip you want and choose activities that suit your style.
You could have a laid-back, relaxing vacation or an action-packed, thrilling adventure. You can have an educational trip where you learn about the native flora and fauna and the aboriginal culture. Australia has something for everyone!
So here are some of the best things to do in Australia. There are many, many more not on this list, but these are the most popular activities among travelers.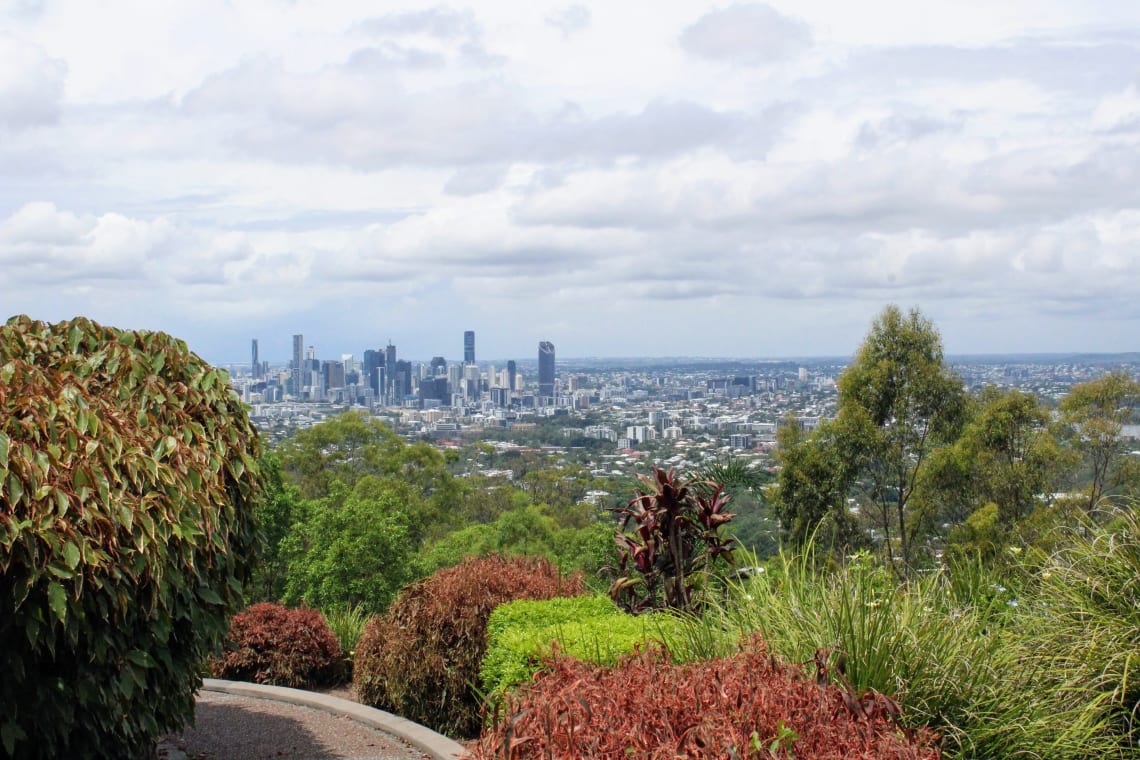 Snorkel in the Great Barrier Reef
The Great Barrier Reef may be the most famous attraction in Australia. As the world's largest coral reef system, the Great Barrier Reef stretches along almost the entire length of Queensland for 2,300 kilometers.
Because the reef is so huge, you can access it from lots of different places. Cairns, Port Douglas, Cape Tribulation, Townsville, and Airlie Beach are a few towns with lots of different tour companies offering snorkeling and diving trips to the reef.
Tours are usually around $200, so they're quite costly but SO worth it! The reef is full of interesting marine life and it's a once in a lifetime opportunity to snorkel here.
Walk around Sydney Harbor
The Harbor is the most iconic place to see in Sydney. From the famous Sydney Opera House to the Botanic Gardens to the massive Sydney Harbor Bridge, it is a must-see while visiting New South Wales!
You only need one day to fully explore Sydney Harbor. Wear comfortable walking shoes and bring a camera!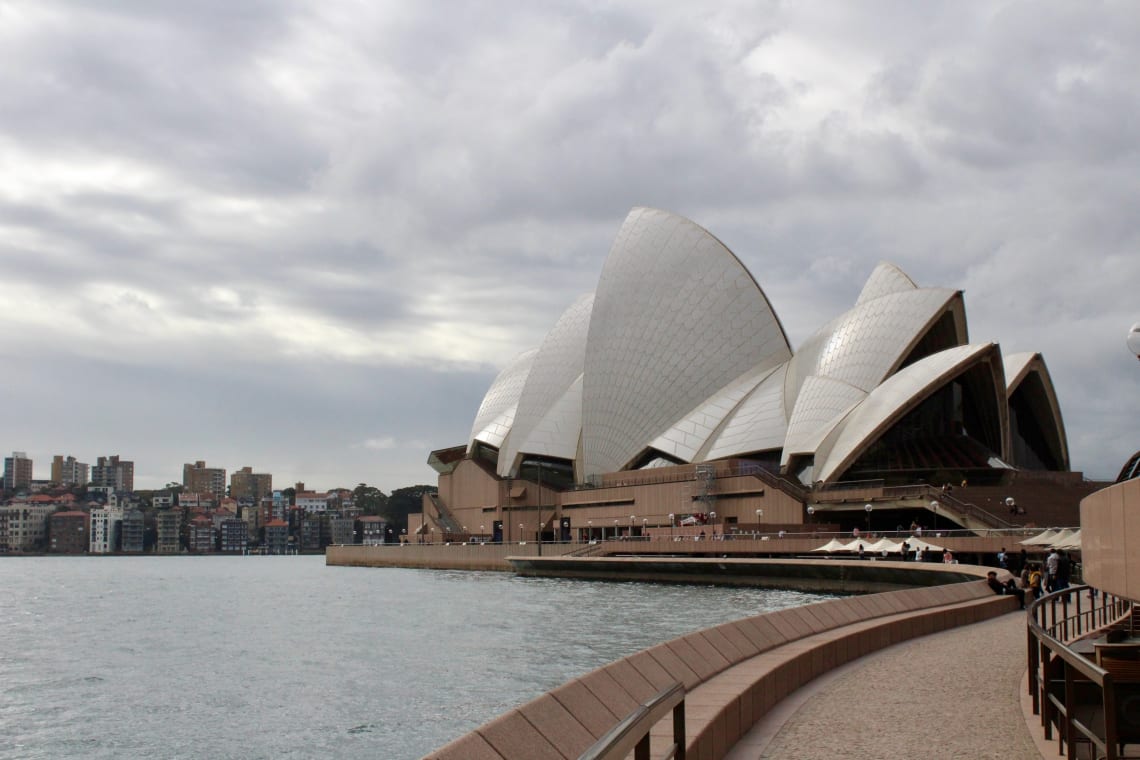 Explore Brisbane
As the capital city of Queensland, Brisbane boasts hot, sunny weather and lots of culture.
You can find street art, museums, food markets, live music, parks, gardens, and so much more.
I'd recommend spending at least 2-3 days exploring Brisbane. Be sure to check out the South Bank, walk along the river, shop at the Riverside Markets, and check out the view from Mount Coot-tha.
Watch the Sunrise or Sunset at Uluru
Also known as Ayer's Rock, Uluru is the world's largest monolith. It is basically a giant red sandstone in the middle of the Northern Territory.
The closest town is Alice Springs, where you can book tours and camping trips. Uluru is sacred to the indigenous people of Australia, and watching the sun rise or set over this massive piece of history is surreal.
Go wine tasting
Most people don't know that Australia is an incredible wine country. It is up there with Italy, Argentina, France, Spain, and South Africa!
Australia has many vineyards scattered throughout the country, where delicious local wine is produced.
A wine tasting is a super fun way to spend a day in Australia. You can learn about the land, the local farmers, and the local wine-makers.
Margaret River in Western Australia, Hunter Valley in New South Wales, Yarra Valley in Victoria, and Barossa Valley in South Australia are some of the most popular places to go wine tasting.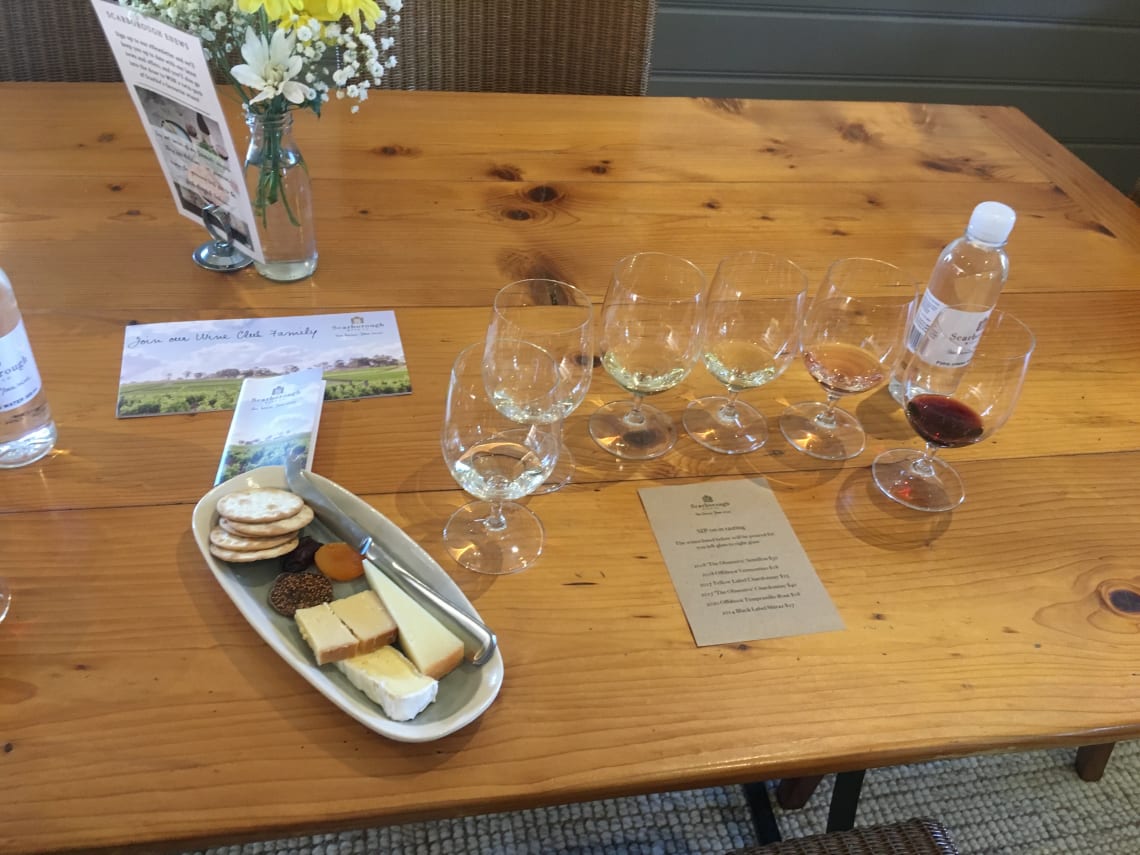 Learn to surf in the Gold Coast or Sydney
Surfing is one of the most beloved sports in Australia. The coastline is full of waves that suit surfers of all levels, and there are so many reputable surf schools with knowledgable instructors.
Areas around Sydney, northern New South Wales, and southern Queensland are great for beginner surfers. The Gold Coast, Noosa, Burleigh Heads, Byron Bay, Crescent Head, Wollongong, and Thirroul are some perfect spots to learn surfing.
Just do a quick online search for some of the best surf schools in those areas and you're sure to find somewhere affordable where you can learn to surf!
Enjoy Melbourne
Melbourne is one of the world's most famous cities. It's the capital of Victoria, and it's where lots of backpackers choose to base themselves.
The city is incredibly charming. There is plenty of art, music, architecture, history, nightlife, and culture to entertain anyone.
Road trip along the Great Ocean Road
Stretching along the southern coast of Victoria, the Great Ocean Road is one of the best road trips to do in Australia.
The road is 243 kilometers long and begins in Torquay, near Melbourne. If you don't want to drive yourself, you can also book a 1 or 2-day group tour along the Great Ocean Road from Melbourne.
Along the route, you'll see some breathtaking coastal scenery, complete with sandy beaches, rugged cliffs, and unique rock formations like rock arches and gorges.
The 12 Apostles is the most famous sight, where massive rocks have eroded away from the coast over time and are now scattered throughout the ocean.
Another highlight of the Great Ocean Road is koalas! There are lots of these furry animals living in treetops around here. They're quite hard to spot and spend most of the day sleeping, but you just might catch a glimpse of one if you're lucky!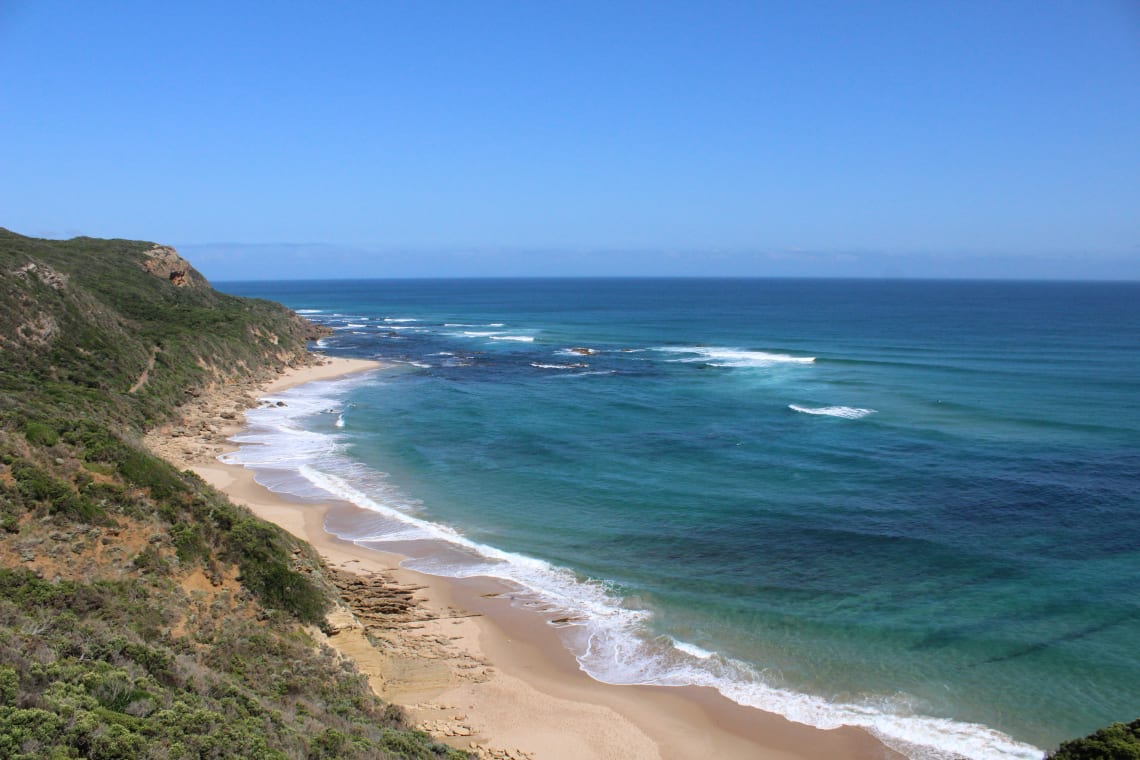 Visit Tasmania
Tasmania is a small island off the southern coast of Australia. It is famous for its wild and breathtaking natural beauty, its farmland, and its hiking opportunities.
The quaint capital city of Hobart is a great place to begin your adventure. After enjoying the cafes, galleries, and museums of the city, head to the wilderness for hiking, biking, surfing, and exploring.
Some of the most popular sights on the island are the white sands of Wineglass Bay, the colorful rocks of the Bay of Fires, and the peaks of Cradle Mountain or Mount Wellington.
Trek through Kakadu National Park
Located in the Northern Territory, Kakadu National Park is the largest national park in Australia!
If you're looking to explore some raw, rugged wilderness and get off the beaten path, this is the place to go!
Here you can find aboriginal rock paintings dating back to prehistoric times, as well as countless swimming holes, waterfalls, gorges, and hiking trails with breathtaking views.
Kakadu National Park is also a great place to witness some cool wildlife, particularly crocodiles.
Sail around the Whitsundays Islands
Of all the best things to do in Australia, this one will make you feel the most spoiled! The Whitsundays Islands look like a scene out of a luxury travel magazine.
Sitting along the Great Barrier Reef, these islands have thriving marine life, crystal clear turquoise water, and soft white sand beaches.
There are 74 islands in total. You can explore the islands on any budget as well! Book a day tour with snorkeling, or treat yourself and book a boat tour where you sail around all the most beautiful islands.
This is an amazing way to combine a trip to paradise with a trip to the Great Barrier Reef!
Thanks for reading these Australia travel tips!
It is truly an amazing country with so much diversity. Any traveler can have an amazing Australia vacation if they just brush up on their knowledge of the country.
And with all the Worldpackers work exchange opportunities around the country, you can save money while exploring and experiencing the culture.
Want to learn more about planning your trip? By subscribing to the WP pack plan you have unlimited access to +120 courses at Worldpackers Academy, the travel school made by travelers!