How to travel cheap in the Caribbean
In this article I will share tips on how to travel cheap in the Caribbean islands, from my personal experience of many visits to this part of the world.
9min
Hey there worldpacker! Have you ever dreamed of beautiful turquoise beaches, white and yellow sand softly getting stuck between your toes, endless piñas coladas, and a temperature where it's always summer?
If you've answered yes, then it's time for you to travel to the Caribbean!
From what people typically know of the this part of the globe, is that it's very expensive. The truth is, the islands can be expensive, but you can also have a cheap Caribbean travel if you go to the right country and form the right backpacker budget to find the best deals.
Don't freak out, we're about to jump into the best and most affordable Caribbean destinations and budget hacks to have the absolute best vacation without breaking the bank.
Ready, set? Let's get into it!
How to travel cheap in the Caribbean islands
A few things we're going to go over in this article about cheap caribbean travel, will include:
The most affordable Caribbean countries to explore.

Free accommodation via work trade with Worldpackers.

Finding fun things to do for FREE.

Getting around the islands for affordable rates.

Travel cheap in the Caribbean with Worldpackers
There are so many great destinations to hit up as a backpacker with only a few dollars in the bank account.
An excellent way to experience all of these lovely places is through work trade with Worldpackers.
You may be asking about what work trade is or how exactly it can help, or if it's even safe. Don't worry, volunteering with Worldpackers is very safe, as a matter of fact, I took my first ever solo international trip with the Worldpackers program to the beautiful Caribbean island of Jamaica.
I stayed at a hostel in the beautiful beach city of Ocho Rios and it was one of the best months of my life. Starting off my risings with a walk to the beach, enjoying the free tropical waterfall located only a 20 minute walk away, and getting crazy cheap organic fruit from the local market. How could life get any better?

Would you believe me if I told you I spent zero dollars and zero cents on accommodation? Well you better believe it!
When I turned 19, I decided to take off for full time international (and partly domestic) travel as an aspiring digital nomad. I only had a few dollars in my bank account and had the entire world to see with limited funds. I had to make what I had work.

Just because an individual has limited funds does not mean they should completely give up on a trip to such a beautiful region.
Each country listed below (minus one) has worldpackers opportunities that can allow even the tightest penny pinchers can go to enjoy a great vacation without splurging. By exchanging your skills a few hours of the week in exchange of accomodation, you will be able to save literally hundreds, or maybe even thousands of dollars!
There are plenty of different volunteer opportunities listed in the Caribbean islands that can surely suit different talents and personalities.
You can choose to help out an eco retreat center in the Eastern Caribbean island of Saint Lucia, or even help to build a website (And don't miss out the St. Lucia travel guide before heading there!)
Like parties and drinks? Consider becoming a bartender in the beautiful Saint Kitts and Nevis or help out with handyman construction duties in Trinidad and Tobago.
If you've ever dreamed of visiting The Bahamas for longer than a few hours on a cruise, help out with the night shift at this hostel. Don't forget, all of these opportunities are absolutely free as long as you exchange your skills!
Now that we've dipped our feet into the aspect of free accomodation via worldpackers of the Caribbean, let's take a full on dive into some of the most affordable Caribbean destinations to have a budget vacation.
Visit Puerto Rico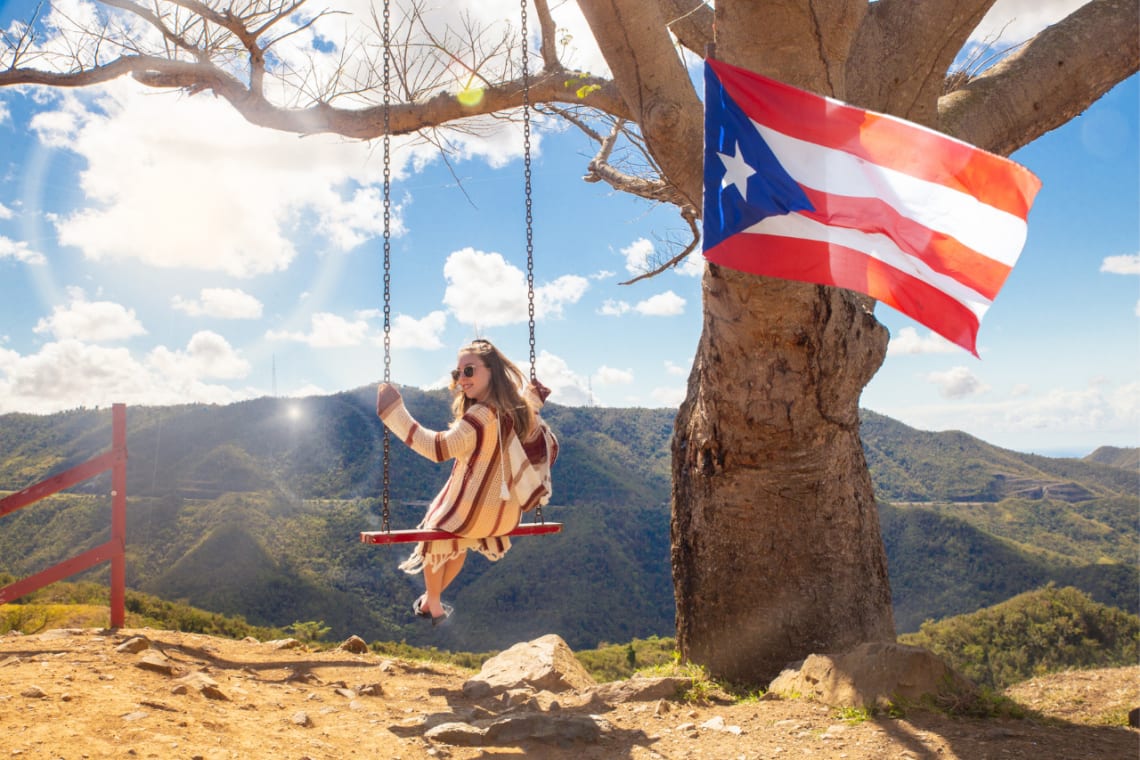 This beautiful, Spanish speaking US territory has so much to offer as it lies in the beautiful Caribbean sea and is home to tropical weather and rainforests.
Puerto Rico is a country highly known for its unique culture, so to visit the Caribbean and not stop by this island would be a huge missed opportunity!

This culture-filled island has the most worldpackers volunteer opportunities out of all the Caribbean region, so let's get into them! You can choose to be in the city, by the mountains, or at a hostel by the beach.
Need a place to stay for a week or two once you arrive at the airport? Look no farther! Help to clean a little and volunteer at the reception desk to receive accommodation at this lovely hostel located in San Juan, the capital of the rich coast.

If you are skilled in web design, consider hitting up Aguadilla, a town located in the western part of the island. And even if you're not the best at creating websites, the same hostel also has cleaning and reception positions available, yay!
Looking for a more off grid experience? Don't worry, I've got you covered. Enjoy the rural side of Puerto Rico while volunteering at this beautiful farm located in Buena Vista. You will also get the chance to learn about how to make coffee and chocolate by hand, isn't that the coolest thing ever!?
Don't miss out The best guide to backpacking Puerto Rico.
If you have doubts about needing a passport, read Do I need a passport to go to Puerto Rico?
Chill at the rythm of reggae in Jamaica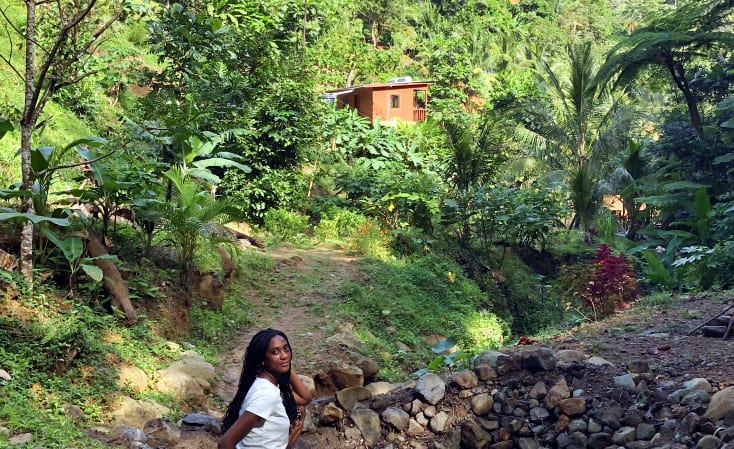 Although this beautiful destination no longer has any Worldpackers opportunities available at the current moment, it is imperative I write a little about it as I am Jamaican-American (and the island is just so darn beautiful).
Sitting at one of the larger islands, Jamaica is known for its reggae culture, jerk sauce, Bob Marley, and good vibes.
Negril is a top tourist destination for a reason. The hot sun, good food, and crystal clear water are all the more reasons why to visit. You can stay at hostels for about USD9 per night.
If you're interested in seeing the Jamaican city life and want to check out the Bob Marley Museum, be sure to swing by Kingston. This capital city has a lot of history and opportunities for the local people which is the most populated city of the country. Stay at the Raggamuffin Hostel in the city center to meet people from all over the world!
Know more about Jamaica and the best islands in the Caribbean to visit.
Belize can also be cheap
Technically not an island, this country is geographically located in Central America but identifies as a part of the Caribbean.
It's an insanely stunning destination that many people rave about. The country is known to be very pricey as it's a major tourist hotspot, but backpackers are able to find a way around the high prices.
Do you like kids? If so, consider work-trading for this family in the jungle! You get a free place to stay (your own private room), breakfast, lunch, and dinner included, and two days off per week just to watch some little kiddos.
Travel to the stunning Dominican Republic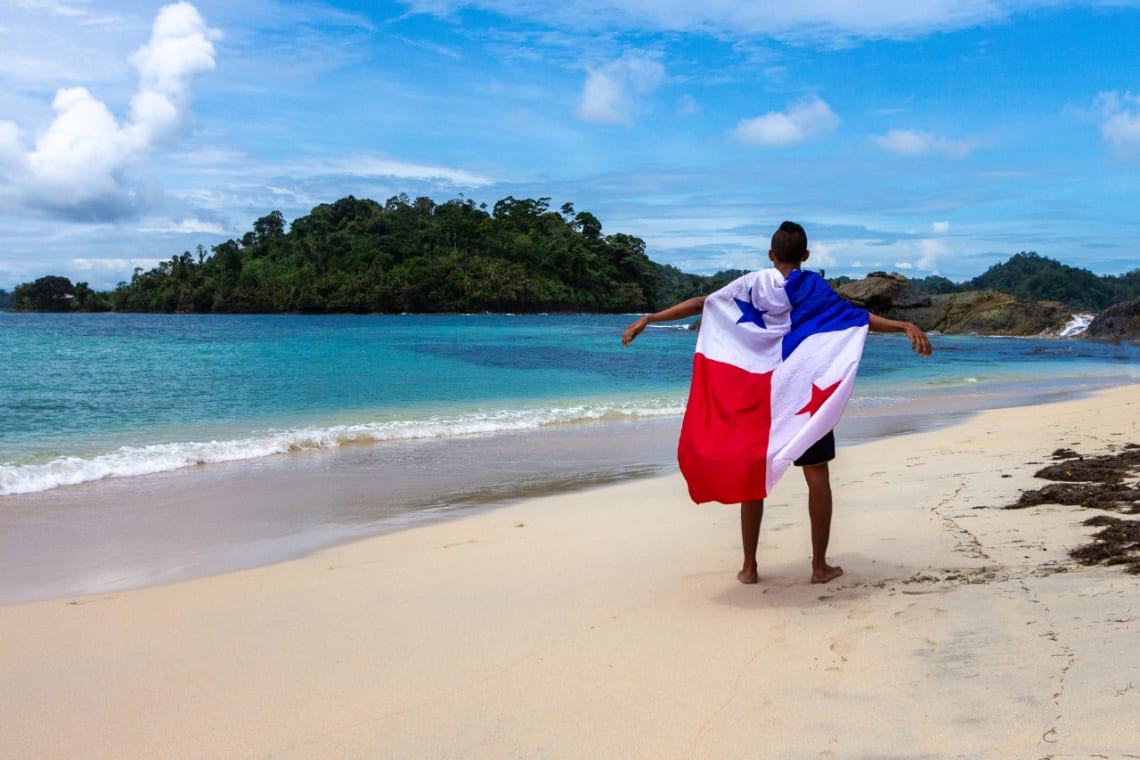 República Dominicana, or the Dominican Republic, is another island tourists love to head to when they're on a budget. It shares a border with its neighbor Haiti and is home to clean beaches, rainforests, and mountains.
The official language is Spanish so brush up on your español skills before heading here.
This island is rather affordable compared to its many counterparts making it a great destination for budget backpackers!
If you like pets, consider volunteering at this cat sanctuary located only a few minutes walk away from the beach, two days off per week, and free hiking tours, this opportunity is sure to make your heart sing!
How to travel cheap in the Caribbean: Finding fun things to do for FREE
Believe it or not, there are endless possibilities of free fun in the Caribbean islands!
It's not exactly necessary to have a two hundred dollar yacht ride when you can find a local to do the same thing for a few dollars.
Having traveled to the Caribbean before on a one way ticket and an extremely tight budget, I learned how to stretch my funds by looking for amazing ways to pass the time that were completely free.
Have a beach day!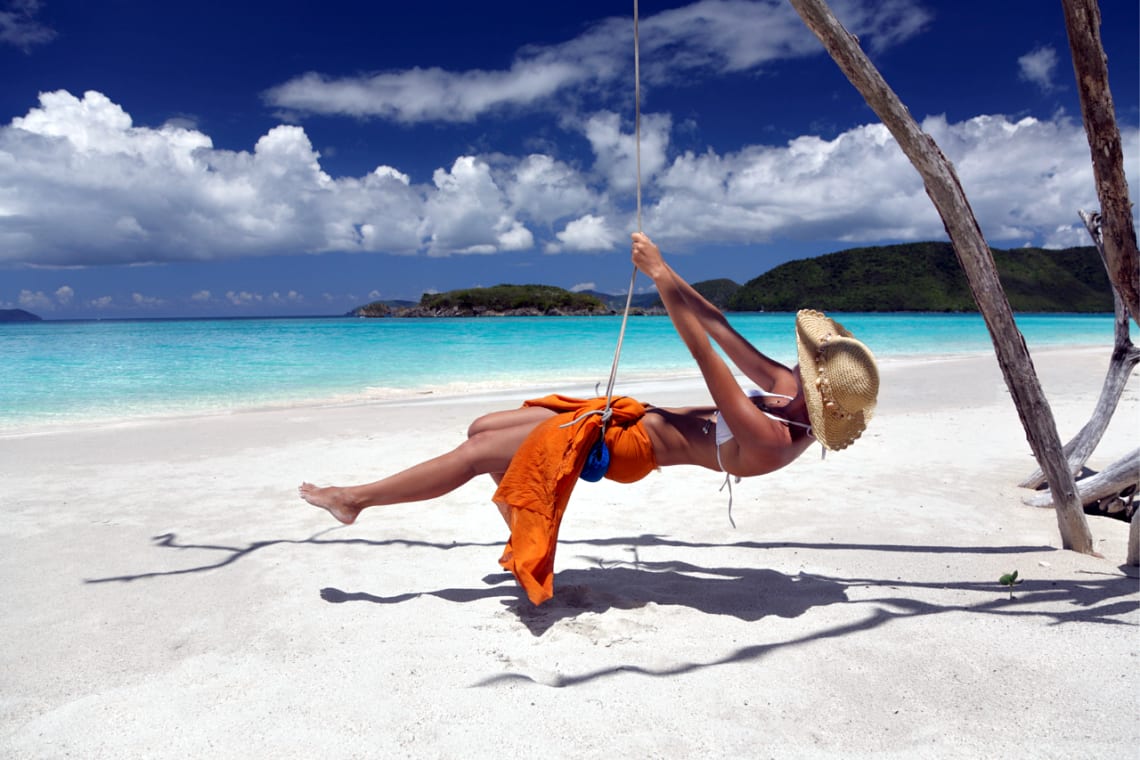 The Caribbean region has some of the best beaches in the entire world. Although some beaches may have a small entrance fee, others are completely free.
Just do your research, ask hosts and locals to find nice beaches with no entrance fees. Bring some water and pack a meal so you can spend the entire day swimming and floating in the perfectly balanced salty sea.
Take yourself out on a self-guided city walking tour
All the islands have unique and deep culture and history that is especially seen in some of the older cities. Ask your hostel host about good spots to hit up in the city, download a digital map (or pick up a physical copy) and get lost in the culture!
Be sure to download the google maps app so that you are able to find your way back to your accommodation safely.
Go on partnered nature hikes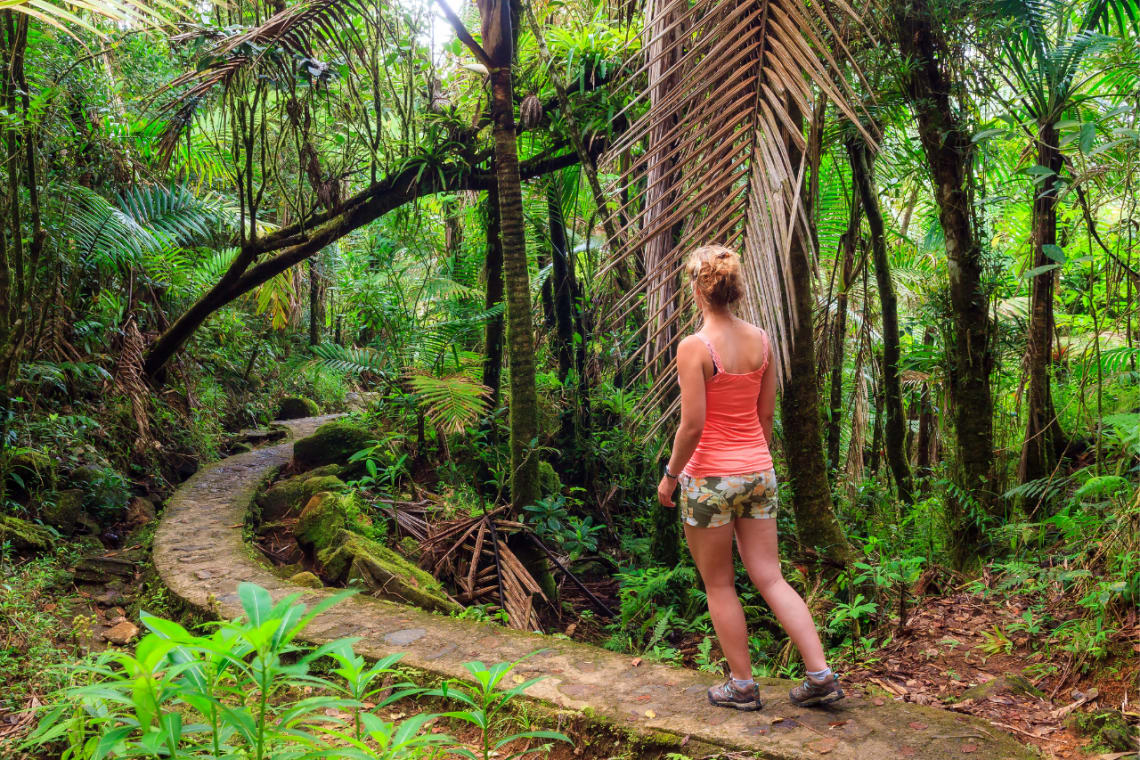 Where's a better place to go hiking than in the tropics? One of my favorite ways to enjoy free fun, hiking can replenish the soul all the while taking in new scenery and enjoying fresh air away from the city.
Put on your hiking boots, grab your camera, fill up your water bottle, and hike for as long and as far as you can.
Enjoy a tropical fruit picnic at a park
Maybe I'm just a simpleton, but a good picnic at a park (or even a beach) is a perfect day to me.
The Caribbean has delicious tropical fruit that is commonly not found in other regions of the world.If you really negotiate some good prices, it's amazing what ten US dollars can get you!
Take a trip to the local craft/food market and try street food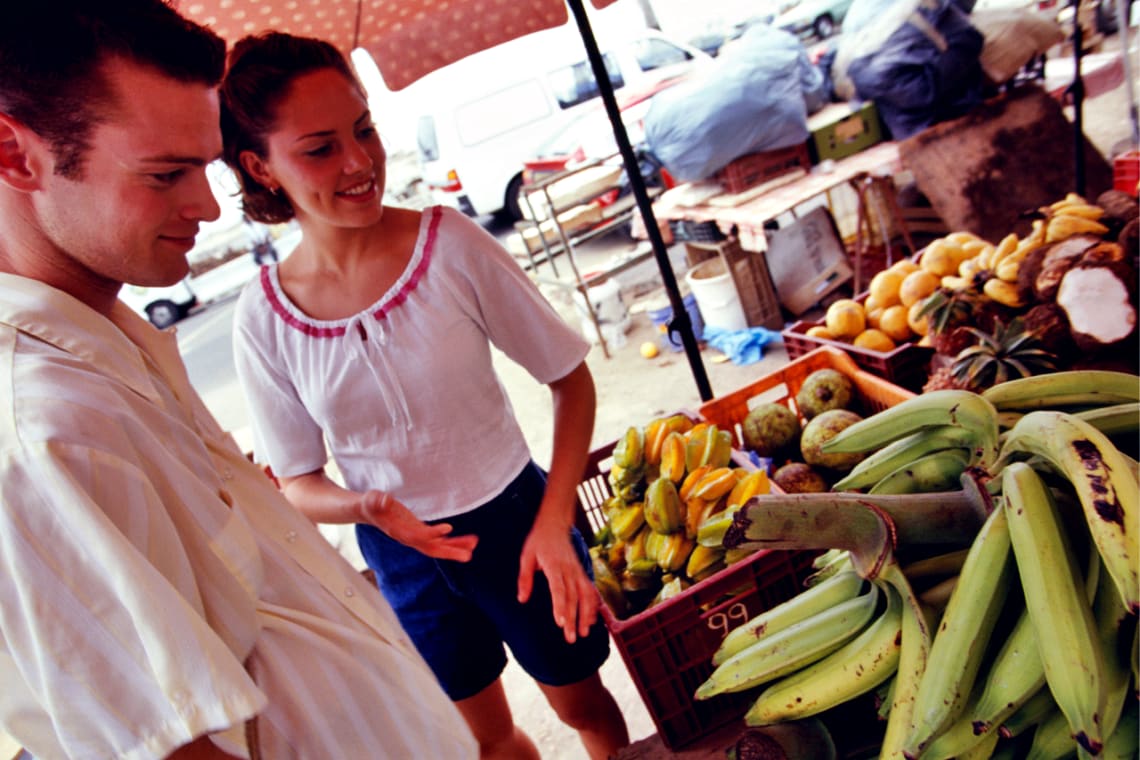 Although not technically free, you'll only be spending a few dollars, the money spent will not amount to the rich cultural experience.
Food is the way many cultures tell a story without saying any words, and Caribbean food has some of the best tropical foods out there.
Don't leave the Caribbean without trying some of the many delicious street foods that are sold cheaply by sidewalk vendors.
Host tours for hostels and get into places for free
If you're in the islands volunteering for a hostel, ask the host if you're able to hold or lead tours. The leader of the group is usually allowed to get into places for free.
Helping out the hostel you're volunteering for while getting a free tour is such a win win!
Cheap Caribbean travel: Finding affordably priced transportation to the islands
In order to get to the Caribbean, you'll most likely need to fly over there. Don't worry, I've got some unique tips that will help you snag great priced flights to the Caribbean island of your desire.
It all depends on where you're coming from. Are you coming from one of the 50 United States, or crossing the pond all the way from Europe? Either route, these flight tips will be sure to help you find the best flights over to one of the most gorgeous regions in the world.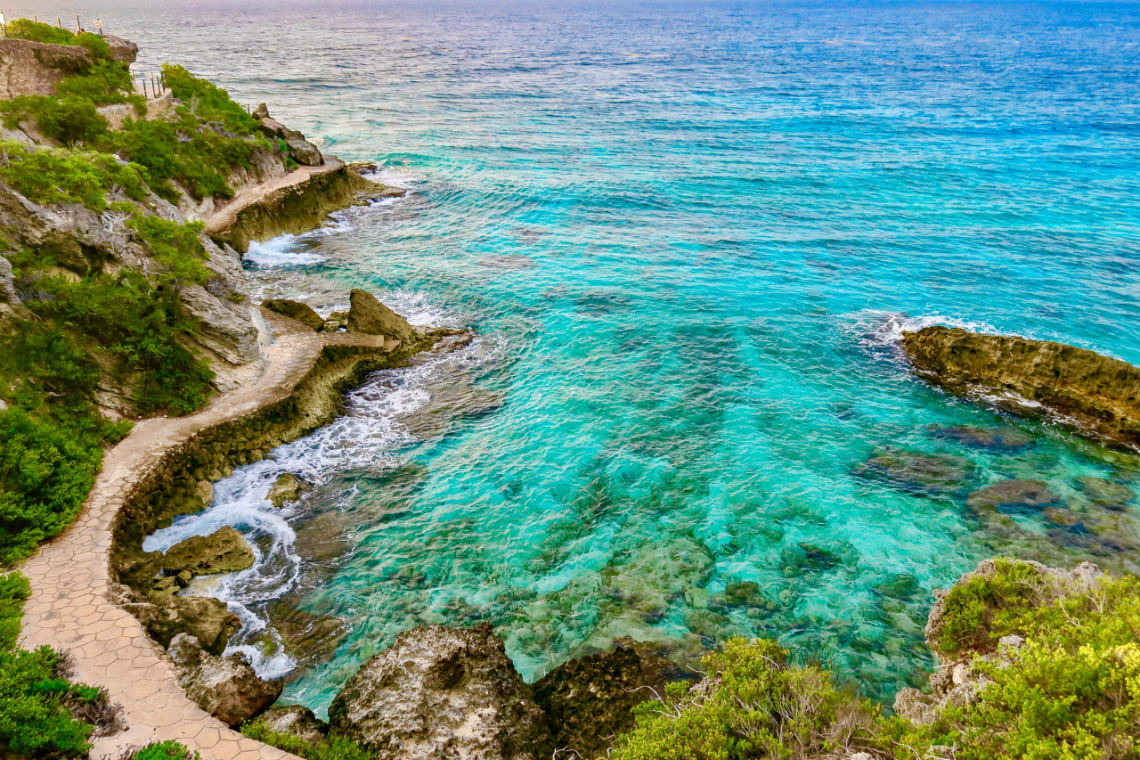 Cheap flight search engines
Two websites I love to use to find my flights are Skyscanner and kiwi.com. By using these two sites, you'll be sure to save money as opposed to booking on expedia or other search engines.
Kiwi.com can piece together connection flights from different agencies and airlines whereas Skyscanner will find the most affordably priced tickets.
Flying on off days
I know we all love to start our travel journeys on Friday or Saturday but flying on those days are what typically cost the most amount of money.
Instead of traveling on the weekend, consider a Tuesday or Wednesday. Flying on off days not only saves a few bucks, but they also are less busy so you may luck out and get an entire row to yourself, woohoo!
Traveling during the off season
If you want to save money while traveling the Caribbean, it is not advised to do it during high seasons which include North-American summertime and Christmas time.
Travel during seasons and months where tourists are usually not traveling; not only may you find a steal on a great flight, but activities in the area may also be listed at lower prices.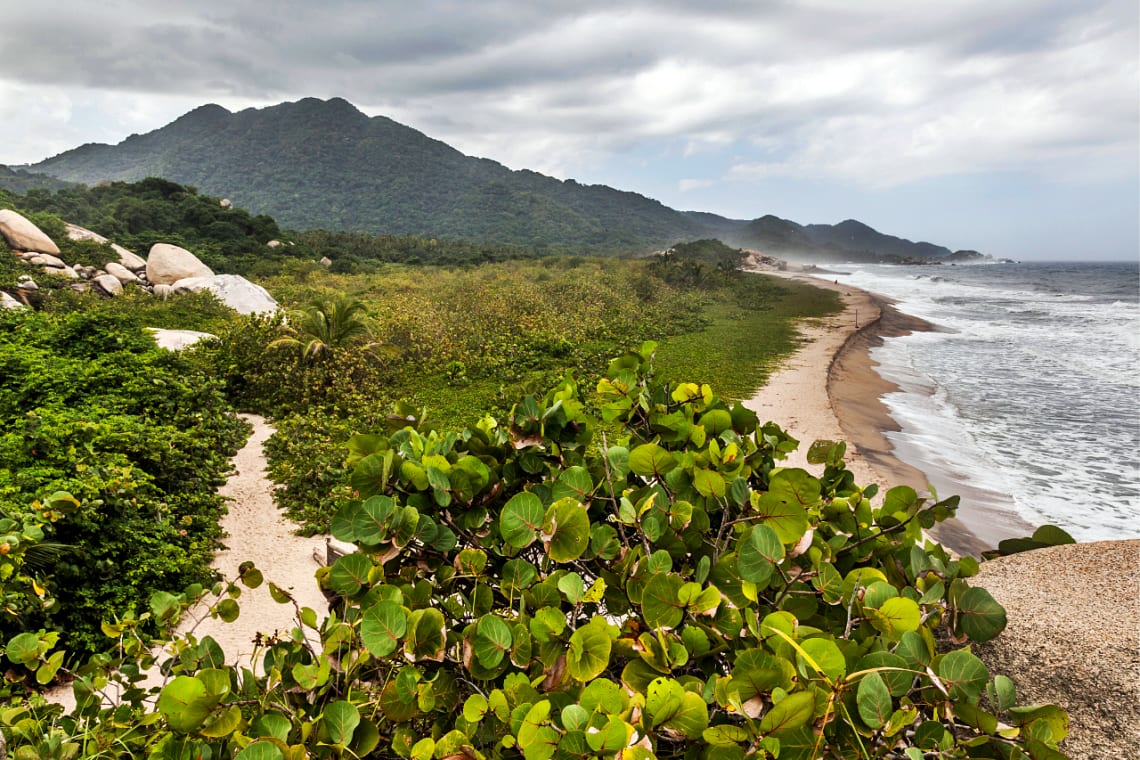 To wrap it all up, the Caribbean is a must see destination, even if you're a little bit low on funds.
Using all the tips mentioned above including finding affordable flights, volunteering for free accomodation,and finding countless ways to have fun for free are all ways to cut down on expensive travel funds and travel cheap in the Caribbean.
Also, is very important to travel safe, so don't miss out this article about the safest Caribbean islands.
See ya there!