Connecting with nature as you travel
There are tons of benefits that come with taking some time to wander the great outdoors as you travel! Here's why you should consider connecting with nature when planning your next trip.
7min
These days, exploring the great outdoors isn't always a priority when travelers are adding adventures to their ever-growing bucket lists. Technology has spread throughout the world, making it hard to catch someone without a smartphone in their hand.
Over time, we have developed a shorter attention span and are often in search of instant gratification when it comes to entertaining ourselves. If going outside and hiking two miles fails to capture the imagination, we might decide to opt out and instead do something more engaging on our travels.

Health and science experts have determined that deepening our connection to nature is extremely important for boosting our overall health, mood, and mental clarity. After all, we weren't meant to seclude ourselves indoors, staring at white walls for most of our days!
There are endless benefits to spending time outdoors, and doing so is the perfect escape from the busy urban world we can get caught up in. If you're an avid traveler, being outside and taking the time to connect with nature is a welcome respite from hustling between sightseeing spots. It gives you time to recharge, soak up some sun, and restore your energy.
Not the most outdoorsy person? You're in luck! You don't need to spend a week roughing it in the depths of the wilderness in order to reap the benefits of connecting with nature.
Taking a break to go on a nice walk through your local park or a nearby forested area can do wonders. Think of it as your daily vitamin dose of greenery. In fact, the more you immerse yourself in the outdoors, the more benefits you will be able to enjoy! Venture off the beaten path with friends or family for extended periods of time and you're sure to have a fun-filled trip that will leave you feeling refreshed.
Of course, the best way to cultivate a deeper connection with nature is to be more involved in it. Nature gives her gifts freely and we are rewarded with a deeper respect for the world and those in it. A walk through nature can get your creative juices flowing, help clear your head, or give you a much-needed sense of inner peace.
The world is full of spectacular natural wonders that can both fascinate and educate, so what are you waiting for? Whether it's participating in an ecological program with Worldpackers, practicing mindfulness outside, or learning a new outdoor skill, there are numerous ways to connect with nature as you travel!

Here are some awesome ways to integrate the great outdoors into your travel itinerary and connect with nature on your next trip.
Connecting with nature as you travel
Do something simple and fun
Choose to stay somewhere scenic
Participate in a Worldpackers ecological program
Research popular and local outdoor spots nearby
Practice mindfulness, and then take it outside
Try learning a new outdoor skill
Use nature to reset and recharge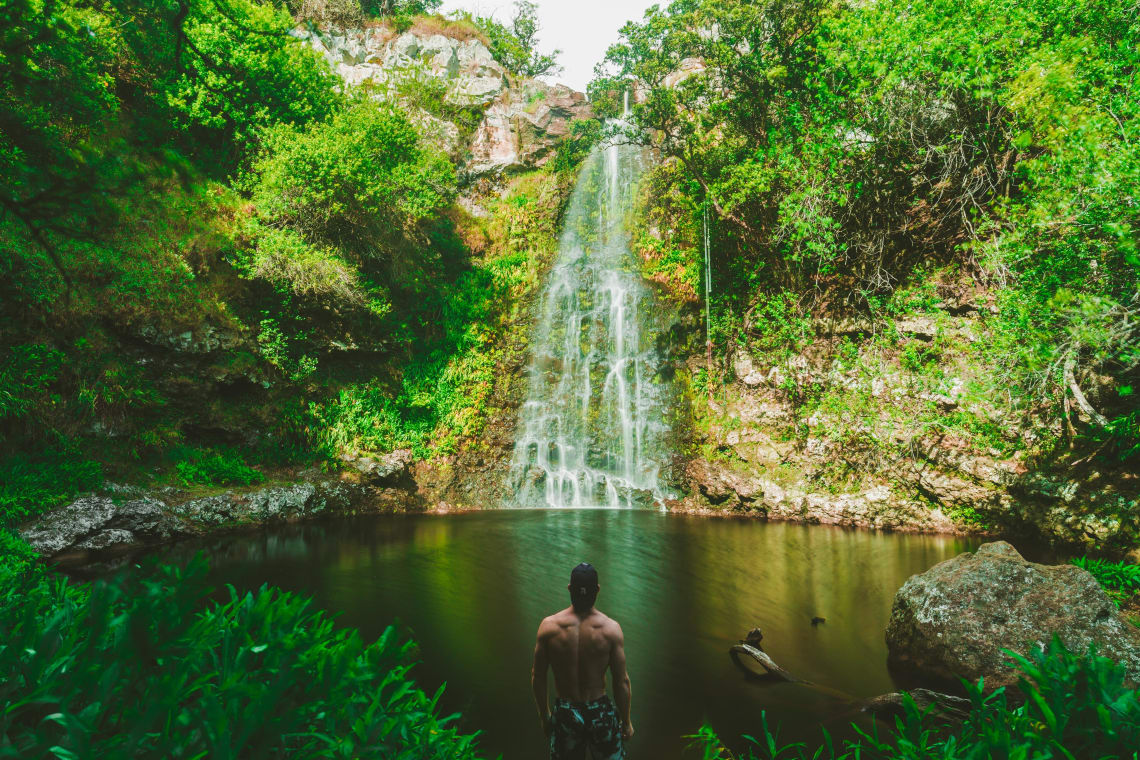 1. Do something simple and fun
Remember, you don't have to plan a complicated camping trip in order to have an enriching experience in nature! Make plans to experience the outdoors without commuting several hours, and instead search for something easy to enjoy outside that meshes well with your schedule.
Even if you're right in the heart of a busy metropolis, every area has something to offer when it comes to connecting with nature activities. What do you consider enjoyable? Factor that into choosing your outdoor activity, and see what's doable!
If you know there are hiking trails nearby, go out and do some exploring! Bring your family, a friend, or an excited pet to keep you company, or choose to have a solo adventure. Either way you will be making good use of the landscape around you, even if you're simply sitting in your garden admiring the plants you worked so hard to nurture.
2. Choose to stay somewhere scenic
If you're looking to have a more profound relationship with nature, make sure your accommodation of choice includes an amazing view! Nowadays, there are so many ways to find unique accommodation anywhere that it's easy to access alternative, outdoor-friendly accommodation. Go glamping, find a cabin rental tucked away in the woods or a small beach house overlooking the ocean.
With so much open space and peaceful scenery wherever you look, it will be easier to keep nature on the brain. This type of environment will encourage you to slow down as you travel and will ultimately give you more patience as you tackle each new day.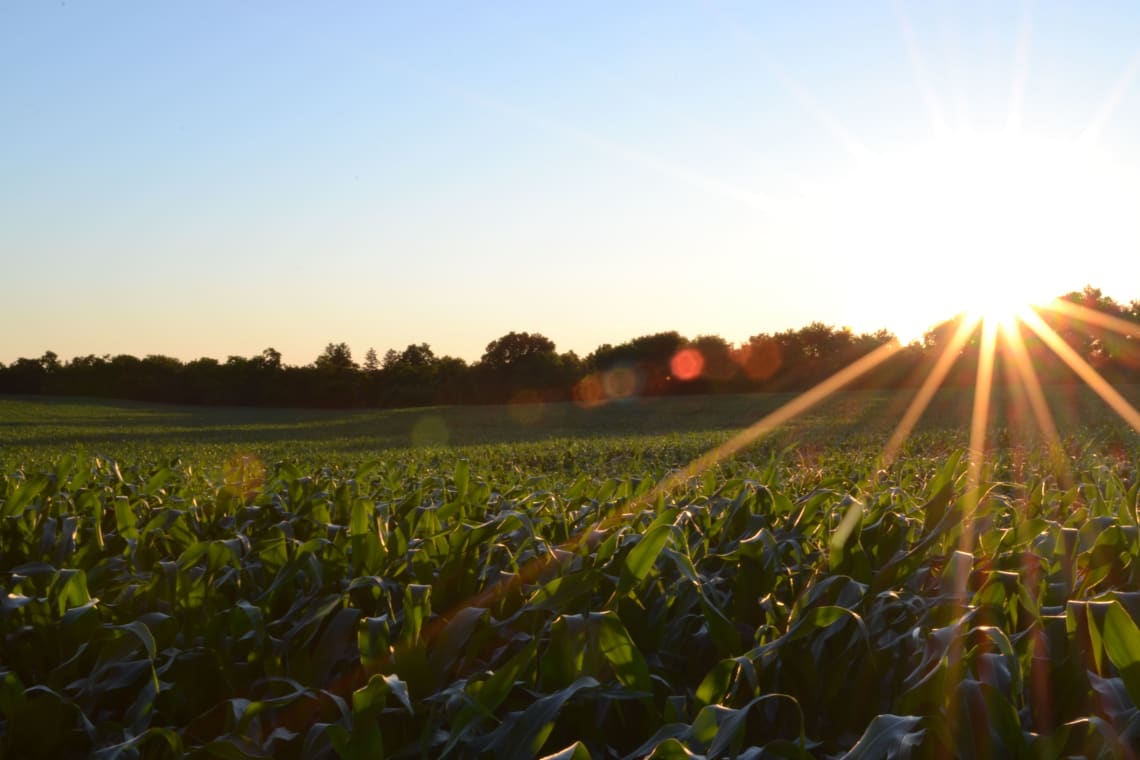 3. Participate in a Worldpackers ecological program
Related to staying somewhere scenic is the option to participate in an ecological program. If you want to be fully immersed in the great outdoors, working with an ecological project is a great way to connect with nature hands-on while practicing responsible travel.
Worldpackers ecological projects offer numerous ways to connect with nature. With nearly 700 opportunities to work across six continents, and the projects on offer cover everything from organic farming to permaculture to conservation to restoration to sustainable living and eco-tourism. These projects allow you to really experience the benefits of connecting with nature while learning new skills and being part of a collaborative community.
Experiencing your destination through a Worldpackers eco program is also one of the best ways to give back to local communities and make sustainable travel a reality.
4. Research popular and local outdoor spots nearby
From popular national parks to your local swimming hole, there's bound to be somewhere to enjoy the outdoors wherever you may roam!
The great thing about including the outdoors on your itinerary is that it's often very low-cost. Camping in a national forest is usually free, and be sure to ask your friends if they have any useful outdoor equipment like tents, kayaks, or hiking poles that you can bring with you on your journey so you can avoid renting costs.
You'll inevitably run into crowds at popular landmarks and outdoor sites, but you can also experience a new city the way the locals do. Find a nature buddy and let them show you the hidden gems of the city they call home.
Everyone connects differently, whether you're alone, in a tour group, with a savvy stranger, or with those closest to you. Choose what you know will benefit your experience the most, and follow through with it.
Keep reading: What is rural tourism and what are its benefits?
5. Practice mindfulness, and then take it outside
Mindfulness means cultivating a heightened sense of awareness while striving to be more present. Meditating is one of the biggest ways to practice mindfulness, which requires a quiet space to sit and reflect.
What better way to do this than in nature? Keep a section of your travel journal blank to record the insights, feelings, and thoughts that come to you when you're practicing mindfulness in nature.
Write down the goals you have or the ways you hope to grow closer to nature, and see what progress you make! Connecting with nature is a fantastic form of self-care.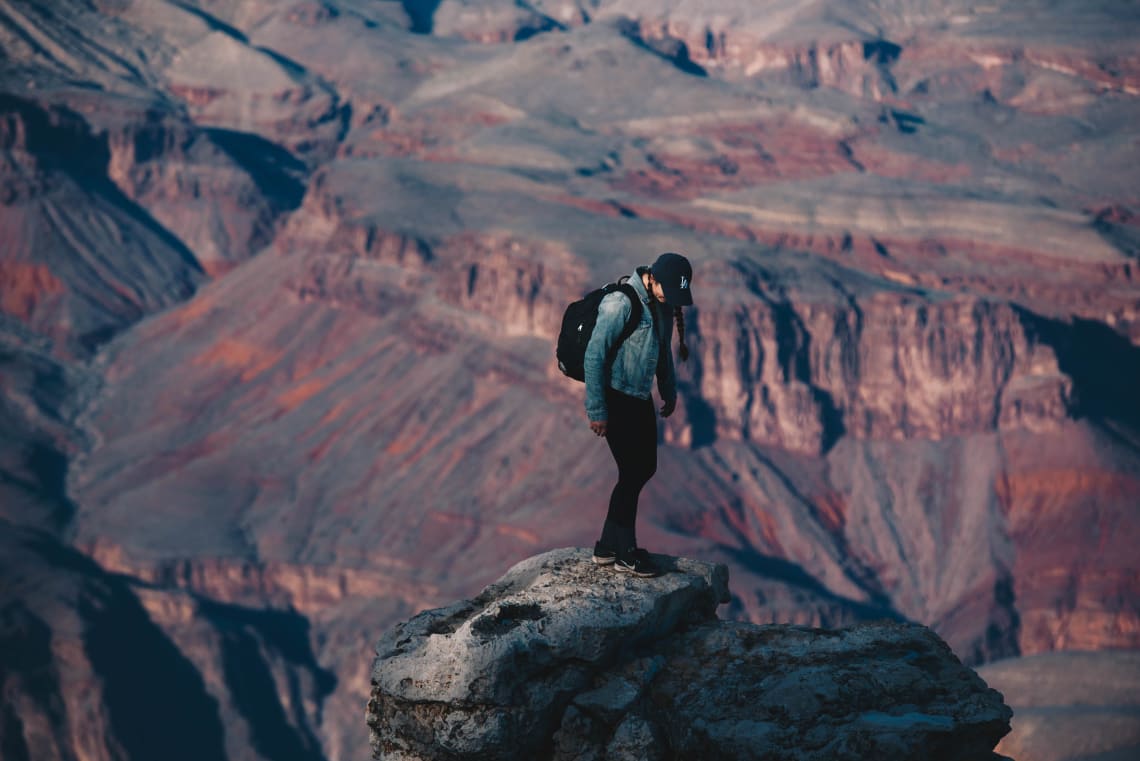 6. Try learning a new outdoor skill
One way to make sure you are always taking time out for nature is to spend some time learning a new outdoor hobby. This will help you step out of your comfort zone, challenge you to try something new and exciting, and deepen your knowledge for all things outdoors.
You might decide to try rock climbing or be a part of a guided kayaking tour. If it's winter, you could take advantage of the area's climate by learning how to ski or snowboard. Learning new outdoor skills like these will open the doors to new ways of enjoying the various destinations you will visit throughout your life.
7. Use nature to reset and recharge
It's been proven that spending time in nature increases one's overall strength and enthusiasm for life. Not only are you getting a good physical workout in, you are grounding yourself mentally and forging a spiritual bond with the world around you and your inner self.
Feeling stressed or overwhelmed? Take a hike. If your schedule is packed to the brim and you are feeling the sluggish effects of travel burnout, do yourself a favor and block out a whole day to restore your senses by being outdoors.
Over the years, more studies are being conducted to determine the healthy relationship between humans and nature. Some studies have even shown that hospital patient recover quicker from illnesses by simply having trees to look at from their window! Nature brings us back to our roots, reminds us of a simpler time when humans used to cherish nature above all, gives us a mental break, and fills our soul with peace.
It's true that being connected with nature serves us many benefits, and one of the best ones is that it creates a huge shift in our perspective. Our minds are opened and all our senses are actively engaged with our surroundings. We are able to see what a small space we occupy in the world and can better appreciate the role nature plays in our lives.
Connecting with nature to care for ourselves and the earth is grounding and restorative. Feeling the sun on your face and breathing in some much-needed fresh air can help us feel alive, inspired, and offers us a unique opportunity to pursue adventures authentically and naturally.
Travelers can sometimes lead busy lives, always on the prowl for that next big adventure or enriching experience.
If you're not the outdoorsy type, you may not be very keen on connecting with nature as you explore your new destination. However, there are truly tons of benefits that come with taking some time to wander the great outdoors as you travel! Take some time on your next trip to step into nature, and pay attention to how it changes your travel experience.
Our minds are constantly growing, evolving, and soaking up new information whenever it can. Allow connecting with nature to cleanse you of the stresses and worries that are all part of traveling in an unfamiliar place, and let it change you for the better.
We aren't a part of this big, beautiful world to be mere spectators, but to let it take us to new heights, have new learning experiences, and to ultimately help us be better humans.
If you've already caught the wanderlust bug, make a conscious effort to take it a step further and connect with the more wilder parts of the world. Mother Nature welcomes you with open arms!
"Earth and sky, woods and fields, lakes and rivers, the mountain and the sea, are excellent schoolmasters, and teach some of us more than we can ever learn from books." — John Lubbock