Must do in Puerto Rico: the top 22 best things to do and places to visit
The top things you must do in Puerto Rico! From snorkeling on beaches to visiting historic museums to hiking in rainforests... Here are the top things to do in Puerto Rico.
8min
Puerto Rico is one of the most popular travel destinations in the Caribbean. This unincorporated US territory in the Caribbean Sea is a diverse island nation that is packed with things to see and do.
Travelers are constantly booking trips to Puerto Rico so they can immerse themselves in the vibrant culture and experience the lush natural beauty. If you're thinking of visiting this beautiful Caribbean island, you may be wondering what are the best things you must do in Puerto Rico.
In this article, we'll discuss some of the best things to do in Puerto Rico! From touring a historic coffee plantation to tasting rum at the Bacardi Distillery, to hiking, surfing, and exploring caves, there are so many fun activities on this stunning island destination.
Obviously, there are so many more things to do in Puerto Rico that aren't on this list. But hopefully, you can get an idea of some of the top things you must do in Puerto Rico.
22 best places to visit and things you must do in Puerto Rico
1. Explore Old San Juan
Many people may ask: What is the #1 attraction in Puerto Rico? It is very hard to answer this question, but Old San Juan is arguably the best attraction in the country.
San Juan is the capital city of Puerto Rico, so many travelers begin their journey here. San Juan is a charming city, but it is most well known for its Old Town. The historic colonial district is full of 16th Century buildings, old city walls and fortresses, and authentic eateries.
To really experience the best of Old San Juan, you can volunteer in a hostel in the city! This new hostel in San Juan needs volunteers to help with cleaning and reception, so help out in exchange for a free stay in San Juan!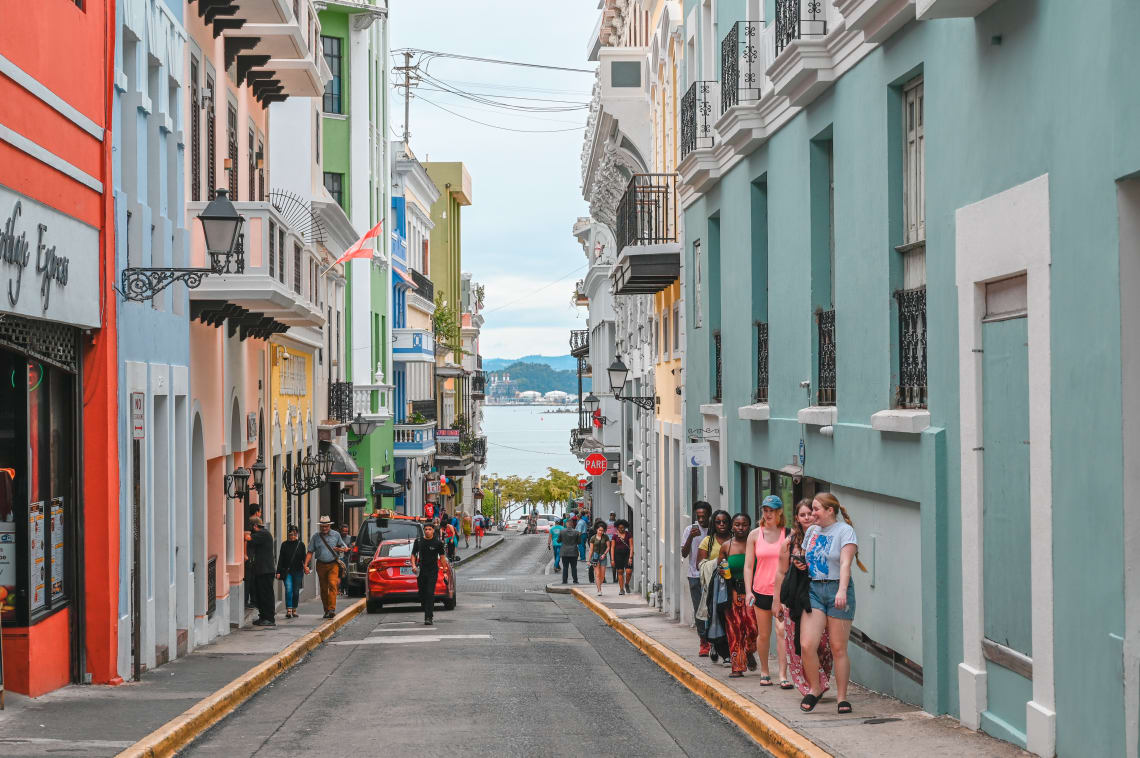 2. Check out the Castillo San Felipe del Morro
Something you must do in San Juan Puerto Rico is visiting Castillo San Felipe del Morro.
This citadel often referred to as "El Morro" is almost 500 years old and helped defend the island against attacks from the Spanish Empire. This is one of the top historic landmarks in Old San Juan.
3. See bioluminescent plankton in Mosquito Bay
One of the coolest natural phenomena you can see in Puerto Rico is bioluminescent plankton.
Mosquito Bay, also known as Bahía Bioluminiscente, is one of the best places to see these minuscule creatures creating a blue glow in the water. Go on a nighttime boat tour to see the vibrant blue colors of the plankton, it is truly incredible!
4. Admire the Colors of Ponce
Though San Juan is the most visited city in the country, spending a few days in Ponce is one of the must-do things in Puerto Rico. This exciting city on the south coast of the island is sometimes called "The Pearl of the South", mainly due to its captivating art and architecture.
Ponce is home to incredible museums of art and history, and many of the local buildings are slathered in vibrant colors and enticing architectural styles. The city is incredibly scenic, so spend a few days wandering around Ponce and soaking in all the art, history, and culture here.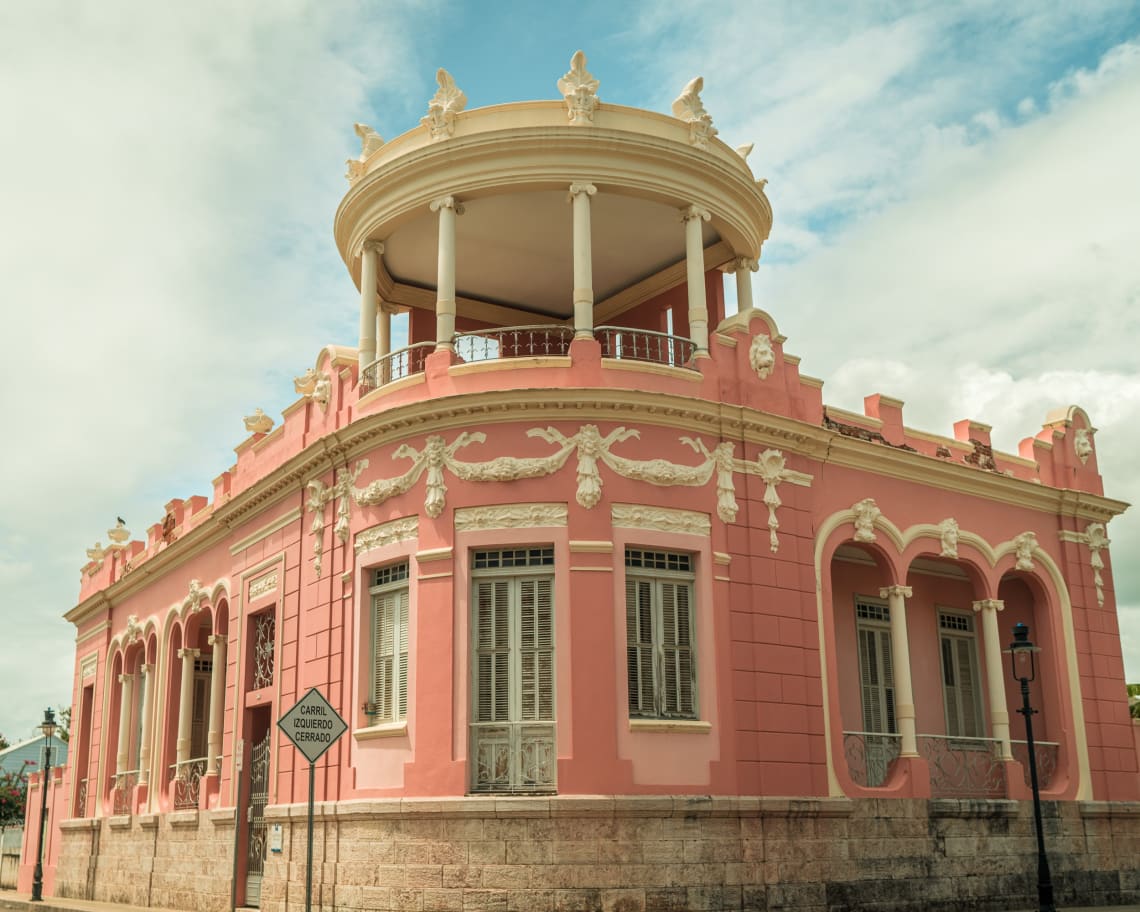 5. Take a day trip to Isla Culebrita
While visiting Puerto Rico, take some time to venture outside the island and visit some of the smaller islands surrounding the country! Isla Culebrita is a tiny, uninhabited island off Puerto Rico's east coast.
Hire a water taxi or go on a tour of this little slice of paradise, and you'll be so happy you did! Spend the day snorkeling and swimming in the bright turquoise water and keep your eyes peeled for sea turtles and tropical fish.
6. Tour the Bacardi Distillery
A common question people ask is: What are 3 things Puerto Rico is known for? Everyone may have a different answer, but some would argue it is history (as shown in Old San Juan), nature, and rum!
Touring the Bacardi Distillery is something you must do in Puerto Rico, especially if you are a rum lover. Officially called Casa Bacardi, the distillery is a top attraction on the island. See the local rum-making process, take a mixology class, and taste some local drinks!
7. Go on the ultimate outdoor adventure at Cueva Ventana
One of the coolest natural attractions in Puerto Rico is Cueva Ventana. This impressive cave is located atop a limestone cliff and offers breathtaking views of the surrounding landscape.
Book a tour to go hiking up to the spectacular cave, where you'll also get to see ancient stone carvings from pre-Columbian times.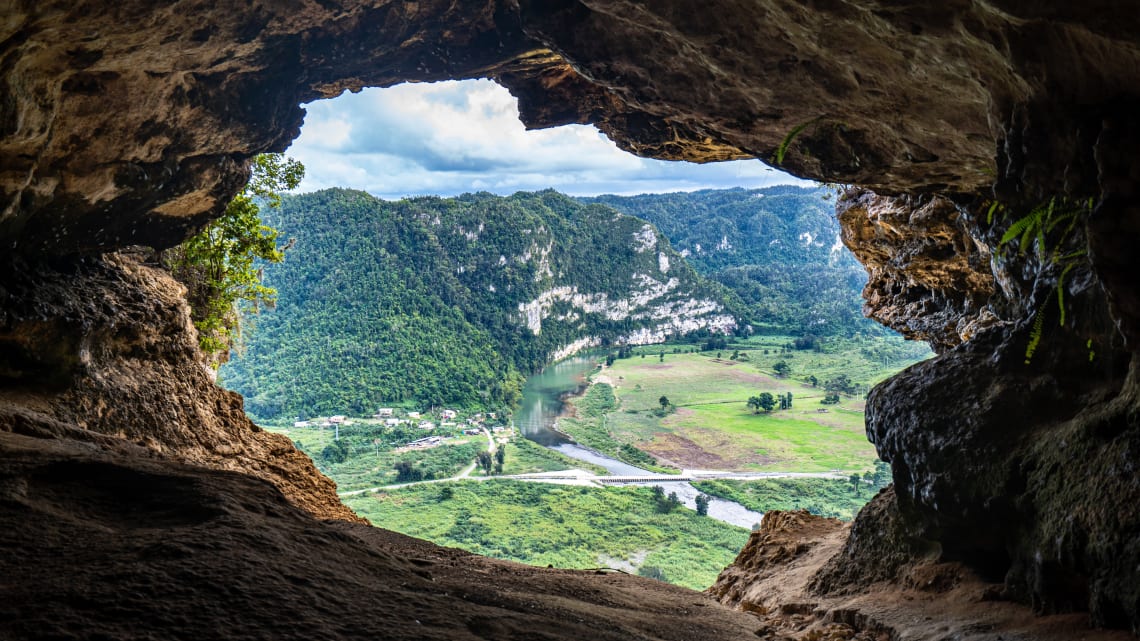 8. Sunbathe on Flamenco Beach
Puerto Rico has lots of stunning beaches, but Flamenco Beach is often rated as one of the best.
This gorgeous beach with white sand and calm turquoise water is located on Isla Culebra, which is reachable by boat from the east coast of Puerto Rico. It makes a beautiful day trip from the main island!
Spend a day snorkeling, swimming, or scuba diving amongst the wonderful marine life here at Flamenco Beach.
9. See prehistoric cave art at Cueva del Indio
If you want to see more of the fascinating ancient history of the island of Puerto Rico, head to Cueva del Indio.
Near the town of Arecibo in northern Puerto Rico, this incredible cave sits right next to the ocean and is filled with indigenous stone carvings and petroglyphs. The fascinating cave is on the National Register of Historic Places.
10. Hike in the El Yunque Rainforest
Another attraction that is considered a must-do in Puerto Rico is the majestic El Yunque Rainforest.
This dense tropical rainforest is full of waterfalls, hiking trails, wildlife, and ancient petroglyphs from the Indigenous people of the area. It is a gorgeous area of natural beauty, as well as a sacred site for Puerto Rican culture.
Volunteering at a nearby eco-lodge is a great way to immerse yourself in the nature of the El Yunque Rainforest. This rainforest work exchange needs volunteers to help with infrastructure, so whip out your handyman skills and work on a cool local project surrounded by nature!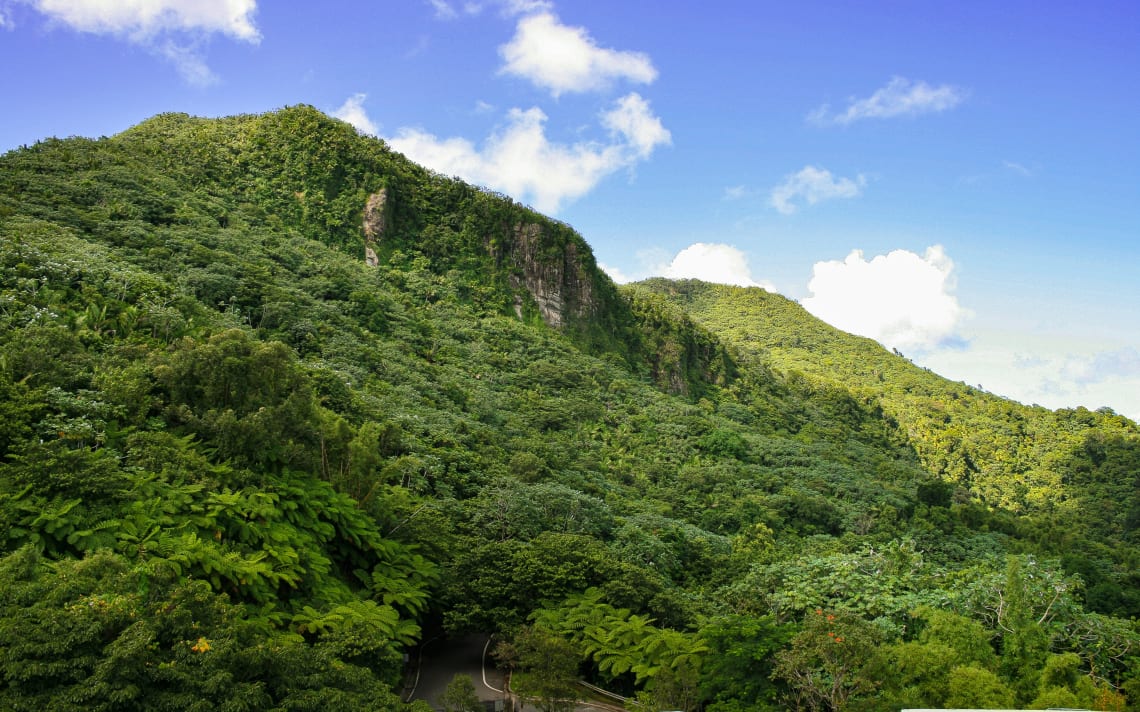 11. Tour the Museo de Las Americas
Those wishing to learn about the art and history of Puerto Rico should definitely check out the Museo De Las Americas. It's a must-do!
Featuring impressive galleries and collections that showcase the art, history, and culture of the area over time, it is truly a wonderful learning experience.
12. Attend a festival in Humacao
Another one of the best cities to visit in Puerto Rico is Humacao. This city on the island's east coast is most well known for its beaches, resorts, and laid-back vibes.
Humacao is also known for its yearly festivals. There are religious festivals, music festivals, and even a Breadfruit Festival. Eat, drink, dance, attend parades, and soak in all the excitement.
13. Test your limits at Toro Verde Adventure Park
Just under two hours away from San Juan is Toro Verde Adventure Park, a top attraction in Puerto Rico. If you want to spend a day enjoying adrenaline-pumping activities outside in nature, this is the place to go.
This ecotourism park surrounded by jungles and mountains has an epic zipline that runs for over 4,000 feet! There are lots of different kinds of ziplines, including a bicycling zipline where you can ride a bike on a wire over the jungle (strapped in, of course!).
14. Go horseback riding at Carabali Rainforest Park
For more outdoor adventures, head to Carabali Rainforest Park.
Located near the El Yunque Rainforest, this fun-filled adventure park has so many fun activities to try. Go horseback riding, go-karting, or ATV riding through the dense jungle! This is a great place to visit with the whole family.
15. Stroll along Condado Beach
While visiting San Juan, go for a stroll along the golden sand of Condado Beach for a little escape from the city.
Condado Beach is a beautiful public beach in the city that is lined with tropical restaurants, bars, and cafes. There is no better place for dinner with a view than Condado Beach! Keep in mind, the current at this beach is quite strong so it's not recommended for swimming.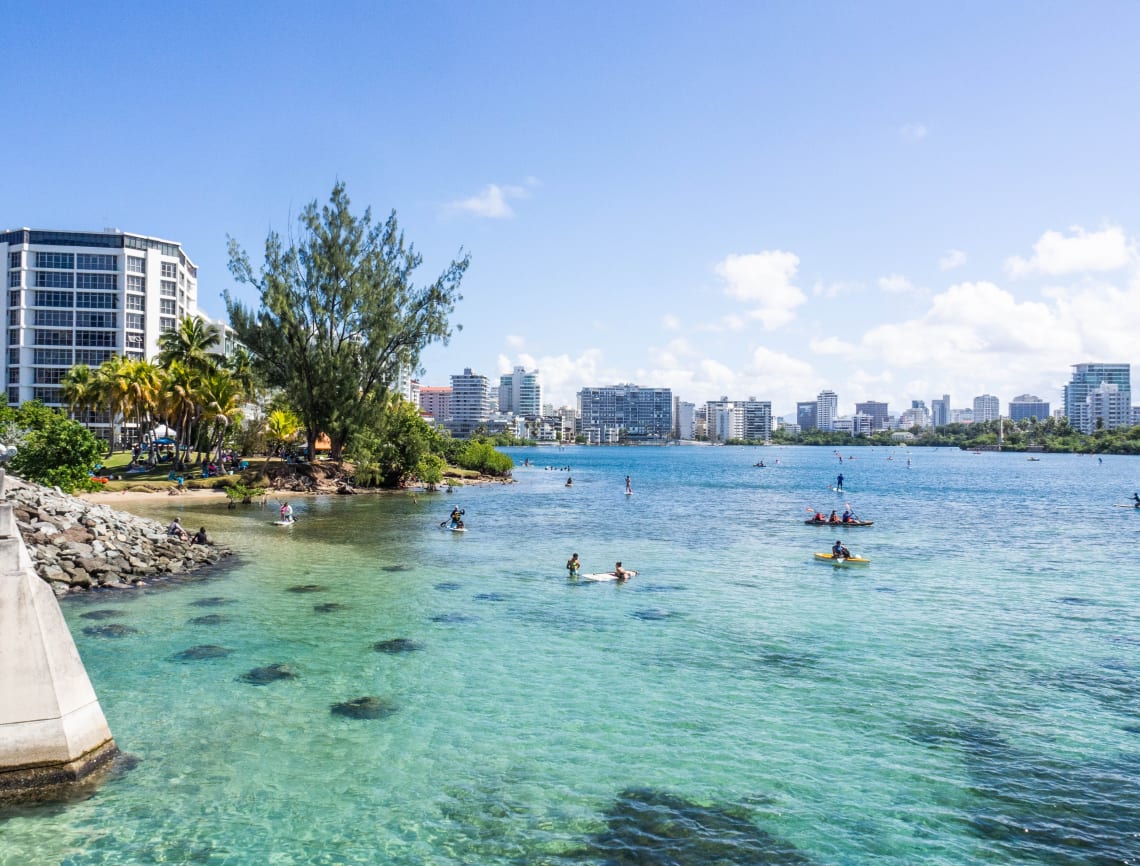 16. Admire nature at Vieques National Wildlife Refuge
Vieques National Wildlife Refuge is located on the island of Vieques off the east coast of Puerto Rico. If you're a real nature lover, then a trip here is something that you must do in Puerto Rico!
The Wildlife Refuge covers over 17,000 acres of protected land and is home to lots of interesting and unique Caribbean animals.
17. See history in San German
History buffs should definitely include San German in their itinerary of Puerto Rico. This historic town in southwest Puerto Rico is home to over 100 impressive historical buildings.
It is the second oldest city in Puerto Rico, after San Juan. Be sure to check out the Porta Coeli, a 17th Century church and convent.
18. Volunteer on a permaculture farm
Anyone looking to experience the real Puerto Rican culture and nature should consider volunteering on a permaculture farm!
Because the landscape is so lush, Puerto Rico is home to so many local farms and eco-lodges. Volunteering at one of these sustainable locations is a great way to live with locals, make friends with other volunteers, and give back to the community in Puerto Rico!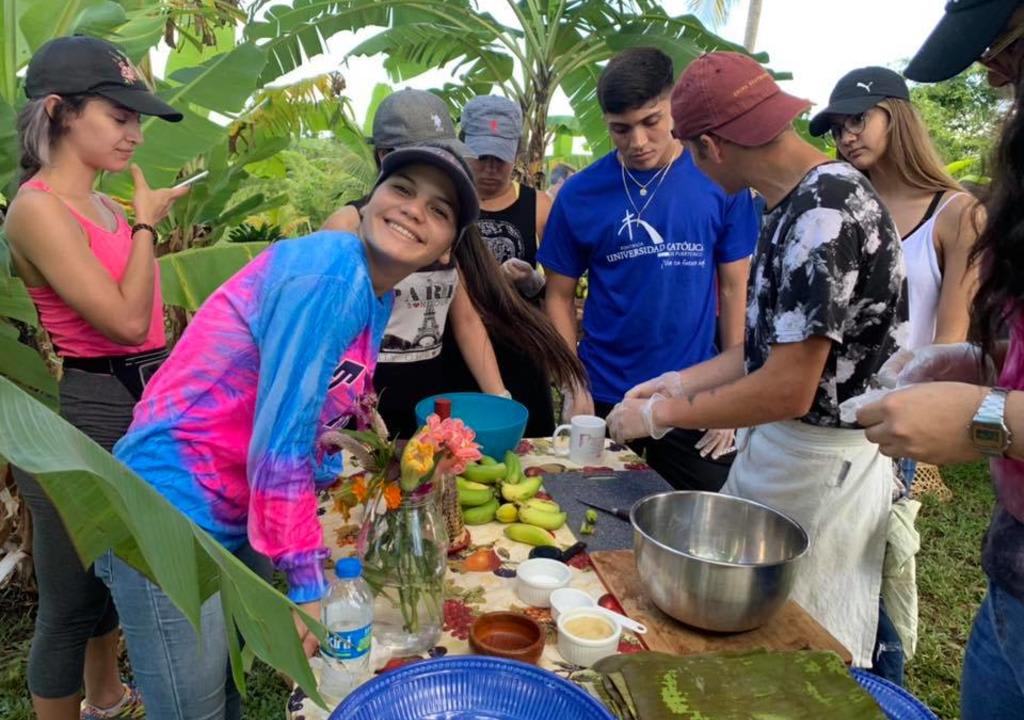 19. Check out Castillo de San Cristobal
Another must-do in Puerto Rico is visiting Castillo De San Cristobal. This is one of the other main fortresses in San Juan that attracts tourists from all over the world.
The fortress was the largest fortification that the Spanish built to protect against attacks on their settlements in the New World. Castillo De San Cristobal is part of the San Juan National Historic Site and is one of the top things to see in the city.
20. Surf at Kikita Beach
Another one of the top beaches in Puerto Rico is Kikita Beach.
Located on the island's northern coast, Kikita Beach is not a super touristy spot, so it's perfect for those who want to escape the crowds. Experienced surfers will have a blast riding the waves of this consistent reef break that is good year-round.
21. Visit underground caves at Camuy River Cave Park
An exciting adventure to have in Puerto Rico is visiting Camuy River Cave Park.
This incredible natural attraction in northwestern Puerto Rico includes hundreds of underground limestone caves. Wander through the stalactites and stalagmites that date back millions of years, and check out Rio Camuy, one of the world's longest underground rivers.
22. Sip coffee at Hacienda Buena Vista
In addition to rum, another drink that the Caribbean is famous for is coffee! Puerto Rico has some amazing coffee plantations that you can visit to see the coffee roasting process and taste the local brew.
Hacienda Buena Vista was a coffee plantation back in the 19th Century that has since been restored as a historic site. It is also a coffee and fruit estate where you can book guided tours to learn about the coffee and cacao harvesting processes.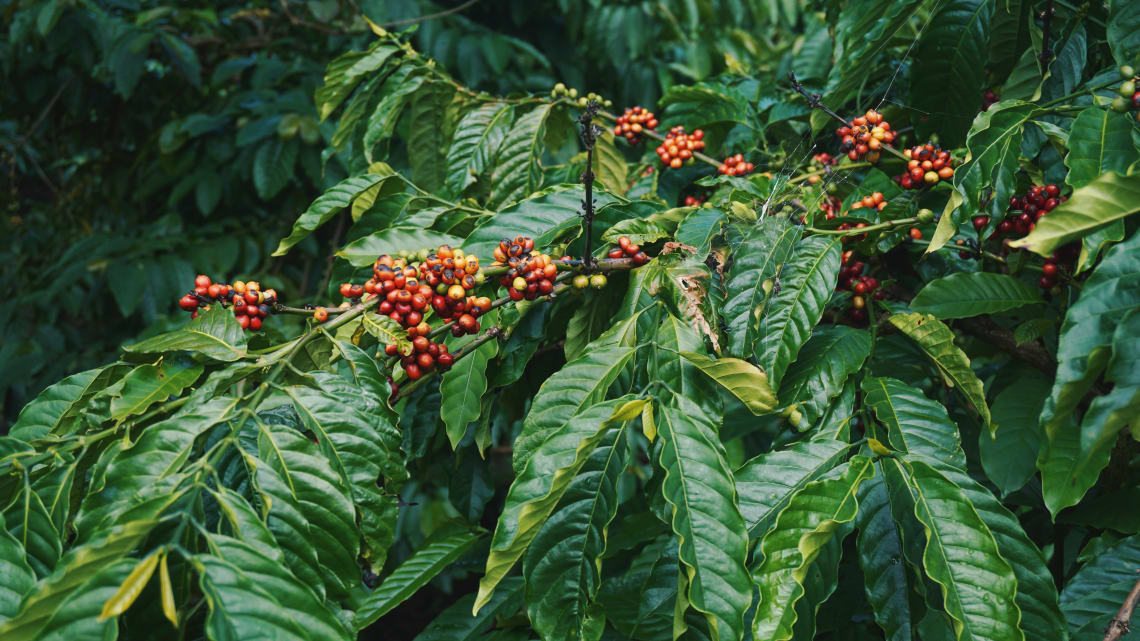 Thanks for reading our list of must-do things in Puerto Rico!
From exploring Old San Juan, to touring limestone caves, to seeing historical monuments, and more, there is so much fun awaiting you in Puerto Rico.
Want to learn more about planning your trip? By subscribing to the WP pack plan you have unlimited access to +120 courses at Worldpackers Academy, the travel school made by travelers!