Unlock the benefits of a remote lifestyle: exploring the possibilities of working from anywhere in the world
Is a remote lifestyle possible nowadays? Of course it is, and it has a lot of benefits that you can discover in this article
7min
A lot of people are still thinking that working from anywhere is kind of a legend, but it's not anymore. With technology and strong Wi-Fi pretty much everywhere, working remotely has become a real possibility and lots of different jobs are now converting to remote jobs.
With the pandemic, hundreds of people were forced to work from home, and lots of them found out that they actually like it a lot more than having to go out every day.
A remote lifestyle seems like a dream for some people. And then there are other people that think about it as a nightmare because they are still skeptical about it, it's something they don't know and are not sure they want to try. But if you look at all the benefits that you could have, it is really something you should try to do.
Having a remote lifestyle is a huge possibility. Maybe it's not for everyone, but if you can, at least you should give it a try. It could change your life and your way of thinking forever. It is also possible that you start liking your job even more. Some people began to hate their jobs because of the job environment, the place of work, or some colleagues they don't get on with very well. Doing the same job but remotely can change your point of view about it.
In this article you will find all the benefits of a remote lifestyle, it will probably make you want to try it soon!
Exploring the benefits of a remote lifestyle
A remote lifestyle is full of benefits in different parts of your life. It can really improve the quality of your life and gives you so many advantages. Let's see some of them.

Increased flexibility
The best thing about working remotely is that you can be more flexible. You have more freedom. And freedom is very important in life. It's something that everybody wants but hard to have when you have to work. Of course, you have to complete your work, but you can be flexible about it.
For example, you can choose where to work. If it is a sunny day and you want to enjoy the sun, you don't have to be closed in an office, you can work from a garden and under the sun. You can work from a café if you'd like to eat a good slice of cake and drink a barista coffee.
Some online workers and digital nomads can also choose when to work, and what time of the day. They usually have deadlines to follow, but it doesn't matter when they work, as long as the deadline is followed. If you are not a morning person and prefer to work in the afternoon, you simply wake up later. If you want to enjoy your whole day and work in the evening, you can.
If you have some personal stuff to do, you don't have to ask permission and leave your place of work. You can just stop working, do your stuff, and start working again. It's far easier and more flexible than having to go back and forth from the place of work every single time.
As you can see, a remote lifestyle increases a lot your flexibility and gives you more freedom to organize your life.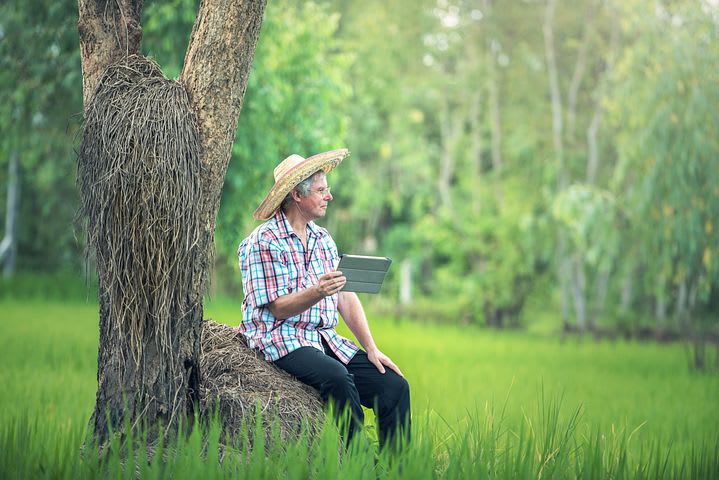 Greater work-life balance
It is well known that the quality of your life improves when you have the perfect balance between work and life. You can't spend all your time working, am I right? And sometimes the problem is that before starting to work or after leaving the workplace, you have to stand a huge amount of traffic and it can take hours to go to work and get back home. This is one of the things that get people stressed.
If you work remotely, you can start working straight away, and when you are finished, you are finished for good. With a remote lifestyle, you have more time for yourself, for your passions. You don't have to waste your time in your car in the middle of traffic, save that time to do whatever you want.
How to make the most of a remote lifestyle
If you have the privilege to work remotely, you'd better make the most out of it. You can basically have lots of options and do whatever you want, but you also have to set up some rules of course, otherwise, sometimes you risk not completing the job due to too many distractions.
It's all about balance, as we said before. You have to find the best balance between taking care of yourself and your life, and doing the job you have to do.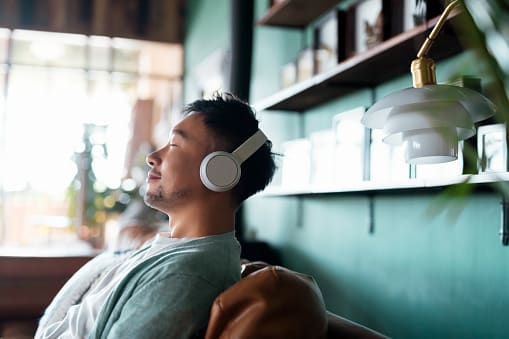 Prioritizing self-care
You have to take care of yourself, and with a remote lifestyle, you can do it. If you notice that waking up early in the morning is not good for you, wake up later and do the job at the time that is best for you.
The same logic applies if you are too stressed and tired to work until late. You wake up early and do the job first, and then relax in the afternoon.
You choose. And you have to choose well in order to prioritize your self-care.

Setting boundaries
The work must be done, one way or another. So you need rules, need a plan, and need to set boundaries. If you have a deadline, you have to follow it. If you don't, but the work must be done, you have to set your own deadline in your mind and complete the job accordingly.
You have to set up the hours of work every day, so you always know how much have you worked and how much is left. You need to organize yourself very carefully because it's easy to get lost and don't do anything when you have all this freedom.
Traveling
Lots of remote workers have a strong passion for traveling. That's why digital nomads were born. That's why most of them started working remotely. To have more freedom and have the possibility to travel the world full-time.
So, if you really want to make the most of a remote lifestyle, traveling is one of the best things to do. And imagine all the freedom you have. You can choose your own holidays, you can choose when to travel, how many days you stay in every place, and avoid the busiest times and the most expensive times. Traveling like this is a dream, isn't it?
If you want to spend a lot of time traveling without paying for accommodation, a good thing to do is to volunteer. A lot of full-time travelers and digital nomads also volunteer during their trips in order to have a good social impact, meet new friends, and save tons of money getting free accommodation.
Worldpackers is the best platform to do it. You can choose volunteering positions all over the world, and if you receive a good review from a host, you can apply for a Worldpackers program and start earning through the platform while traveling. All the gigs on Worldpackers are fully remote jobs. Sounds great!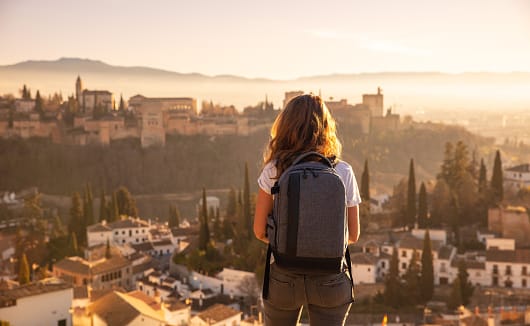 Combining remote work and travel
It's not always easy to combine work and travel, but if it's your dream, it is possible and you have to pursue it. You can find some advice here on how to do it properly.
Advantages of working from anywhere
Working from anywhere is full of advantages. For example, you can always choose when to travel without having to wait for holidays or days off.
In this way, you are more flexible and you can choose the days when transports and hotels are cheaper and the time of the year in which the place is less crowded. You choose when to go and when to come back. You can spend months in a place and work there if you really like it.
You can work in a lot of places and meet so many other travelers and people like you, exchange ideas and projects, and enjoy a remote lifestyle together. It is simply amazing.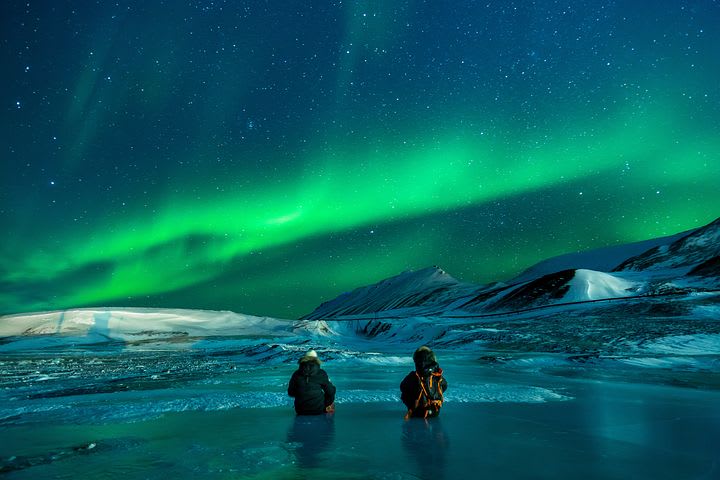 Tips for making travel easier
You have to remember some tips to make your travel easier because it's not always a simple thing to travel the world full-time while working.
Always remember to have good Wi-Fi access, otherwise, you won't be able to work. Luckily, most hotels and hostels around the world have very good Wi-Fi. In case you go to some places with no connection, just finish your job before heading there.
Remember to take enough electronic devices and stuff like adaptors and chargers with you. Buy a good backpack to contain all your things and pack the less you can, because you don't really need too much while you travel. Just your work gear and some clothes. You don't need your whole house.
Managing remote work on the road
You don't really need too much to manage remote work on the road. As we said, you need a good connection, a laptop, and all the electronic stuff, and you need to organize your day. You would like to spend all day sightseeing and enjoying the place, but of course, you also have to work.

Plan your day. Decide a time of the day in which you have to work and just do it. Set your rules, and then you can enjoy the rest of the day and the place you are visiting.
If you choose to volunteer during your trips, don't be afraid, in general hosts only need 4 or 5 hours per day and give days off, so you'll have plenty of time for your online job too. And they are quite used to digital nomads, so you won't have any problem.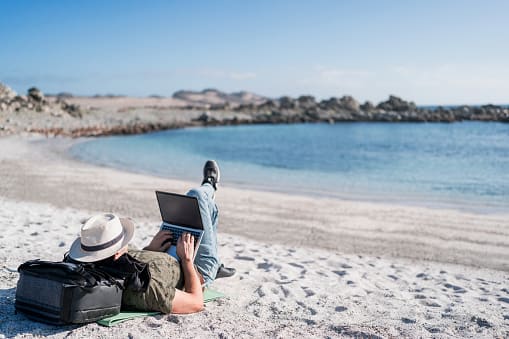 I guess that now you are starting to crave a remote lifestyle. You have plenty of options to start, and remember that lots of travelers just started with volunteering abroad and then they started to live their remote lifestyle after that.
If you want to give it a try, you can subscribe to the Worldpackers platform and have your first volunteering experience abroad. It will change your life forever.

Maybe you could be interested in other articles from Worldpackers community:
The 4 big mindset shifts to create a nomadic lifestyle you love

What it really takes to become a true digital nomad