Which are the safest Caribbean islands? A guide for a safe tropical vacation
Are you planning a trip but are worried about which are the safest Caribbean islands? Many of the islands in this region are very safe while others have more crime. Read this article to find out where to head for a safe tropical vacation in the Caribbean.
9min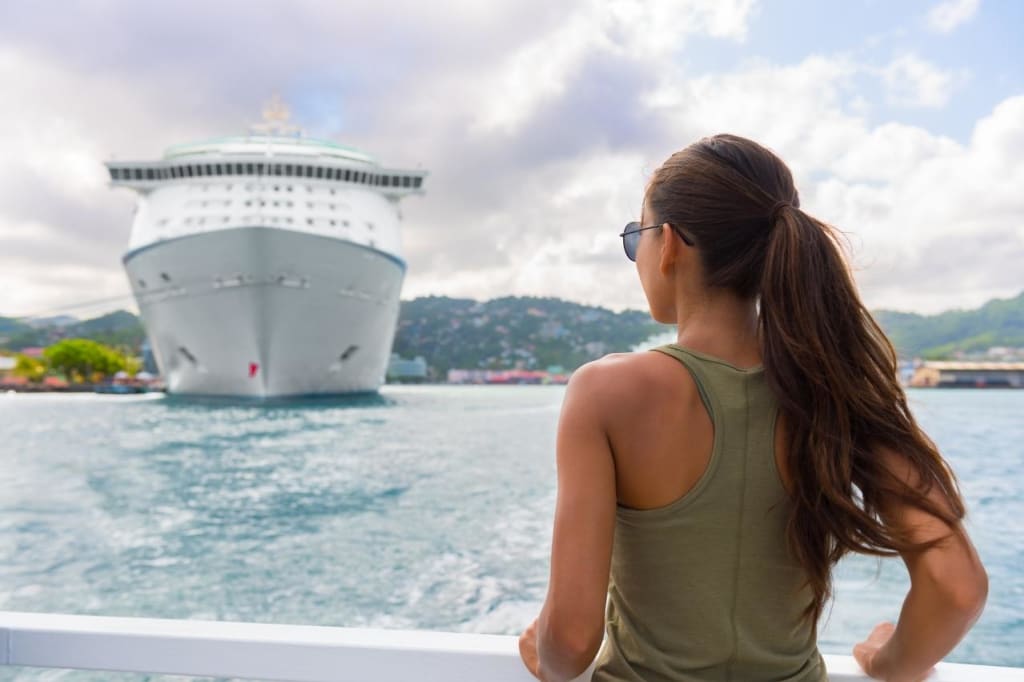 I've traveled to three continents and visited over 10 countries and there's no place that hits home like the Caribbean. Given my family is from one of the islands, and the fact that Caribbean people are very welcoming and the culture is known worldwide for having good vibes.
Maintaining safety while traveling should be a concern for tourists when visiting any given destination. The media sometimes portrays the Caribbean to be a dangerous area, but many islands are very safe.
Even with the countries on the "dangerous" list, there are still safe areas to visit and other areas to avoid.
Check out the world's safest countries to travel to: top 13 destinations.

And now, let's get into...

The 11 safest Caribbean islands to travel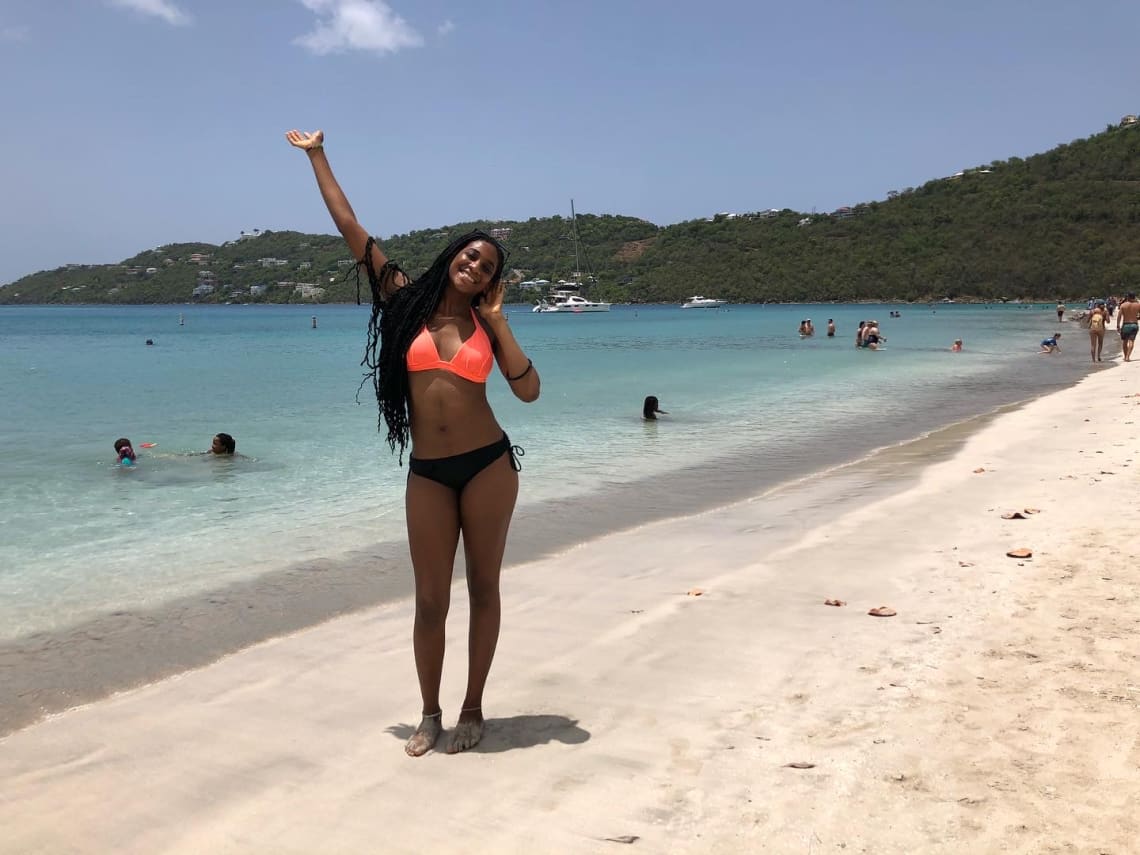 1. Safety in The Virgin Islands
Consisting of US and British territories, the Virgin islands off the eastern coast of Puerto Rico are extremely small but one of the safest in the Caribbean region.
I actually spent an entire month exploring the USVI and felt very safe as a solo female traveler.
Despite two or three cat calls, I felt very safe by myself compared to the other 10 countries I have visited by myself. Usually, I am very cautious of the things I wear as a young woman that travels by myself, but I found no issues with wearing shorts or tank tops around the island.
Overall, The Virgin islands (both US and British) are one of the safest tourist destinations for foreigners.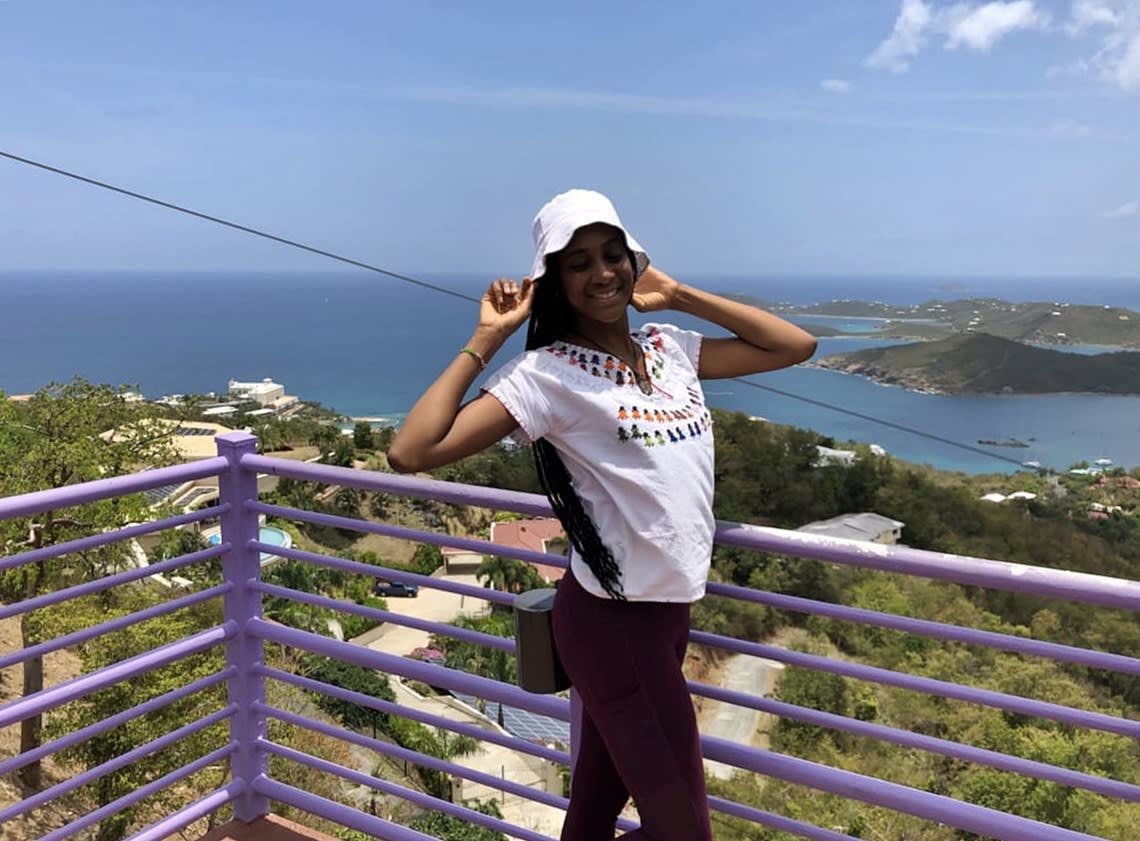 2. Visit Jamaica (certain places)
When people think of Jamaica they typically think of all the crime in Kingston or Montego Bay. As someone who has traveled to this country since I was a child to visit family, I can say high levels of crime are only in certain areas and typically are from gang to gang and usually do not involve visitors.
While this island is far from the safest on the list, the tourist experience received is very meaningful as it is an island full of flavorful food, culture, and great music.
I wouldn't want people to skip out on the beauty of Jamaica simply because of the negative media surrounding the country, but it's necessary for tourists to have common sense when traveling here.
If you decide to travel to Jamaica, I would stay in Ocho Rios, Negril areas and a great vacation will follow.
Jamaica, as other destinations on this list, is one of the Best islands in the Caribbean to visit.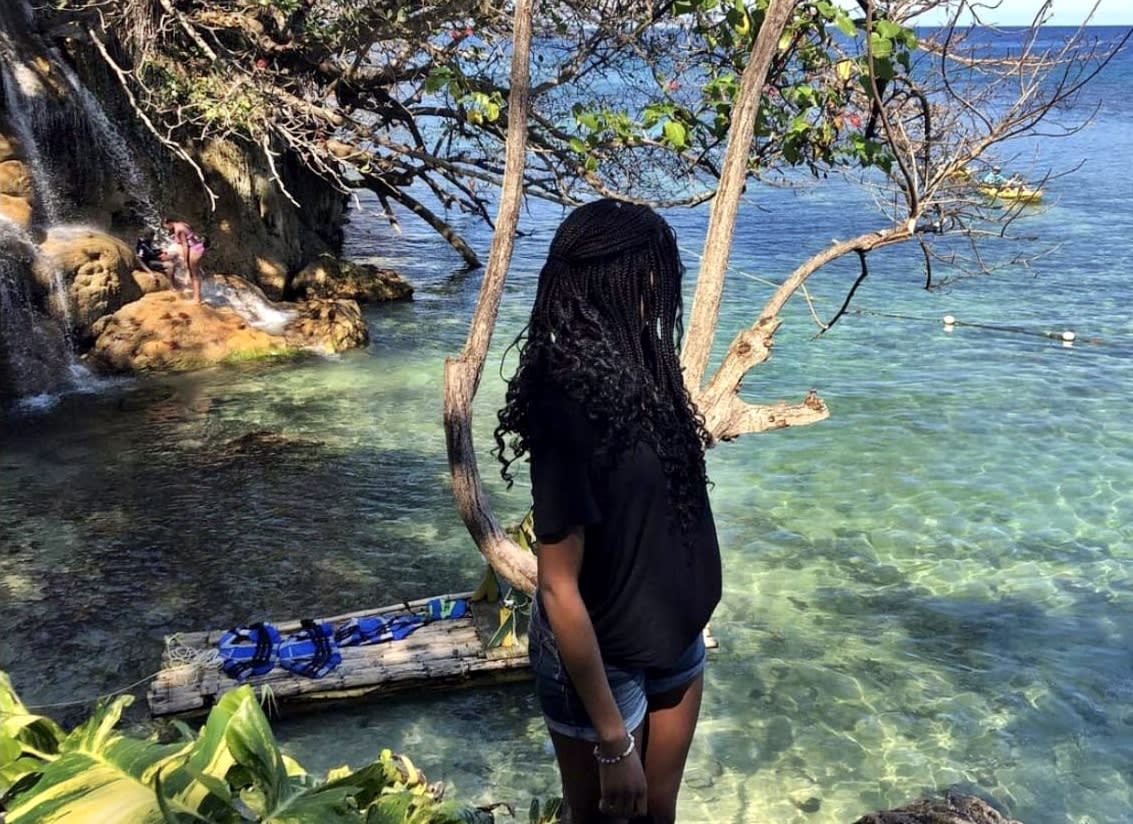 3. Travel to Saint Lucia
A tiny island in the Eastern Caribbean known by few worldwide, Saint Lucia is full of lush tropical rainforest and inactive volcanoes. Despite its small size, the island has a lot to offer.
With a population just under 200,000 people, Lucian people are very friendly and major crime is not usual. It's apparent that smaller Caribbean islands tend to be less crime ridden opposed to their larger counterparts. Now that is not to say that all small islands are friendly and safe, but a noticeable pattern is worth mentioning.
Although the islands on this list have been ranked safe for tourists, they typically tend to be on the pricier end. Unfortunately Saint Lucia has no hostels for budget backpackers but somewhat affordable private rooms can be found on airbnb. The Caribbean and Southeast Asia certainly have something in common for their physical beauty but the accommodation, transportation, and activity prices differ greatly.
Although the islands on this list may be more expensive than others, traveling the Caribbean on a budget is more than possible if planned and budgeted wisely.
Check out this article to learn more about planning your trip to Saint Lucia.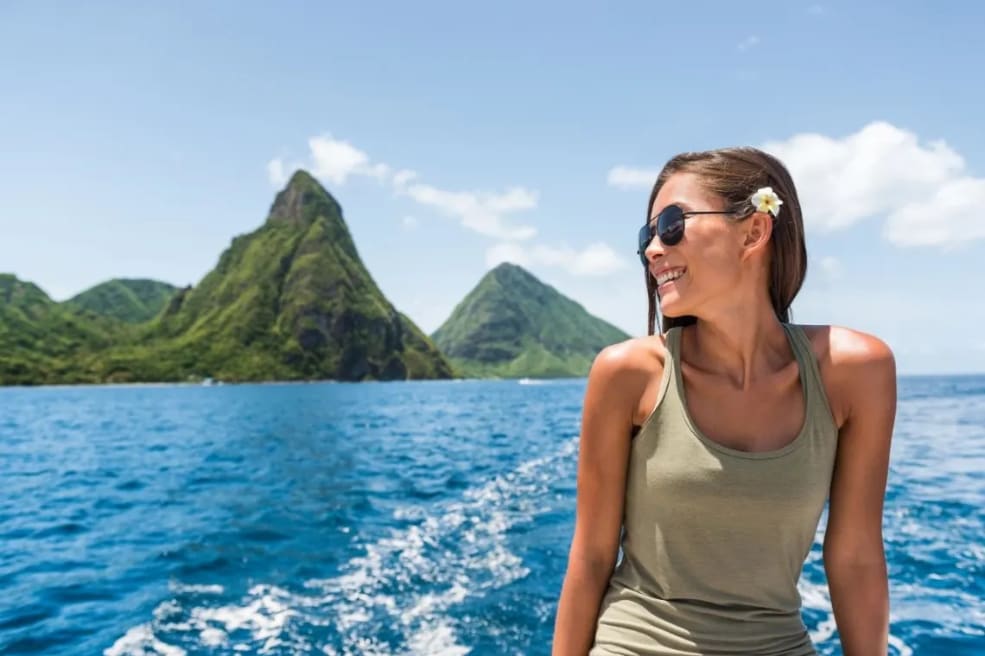 4. Safety in

Saint Barthelemy

Also known as St. Barths, this little eastern Caribbean nation is territory of France, if you couldn't guess by the name. Few could argue that this is the safest country in the region as they have a no murder rate and petty theft is close to none.

Only thing is that St. Barths is mostly open to wealthy tourists. The island is not known by many but the people that are familiar with it claim it as their own and travel whenever the opportunity arises.

The weekly airbnb rates are not horrible, sitting at between $1,200 to $1,600 per week, hotel prices can be astronomical.

If planning a trip to this region, it's best to plan in advance and determine the best season for travel.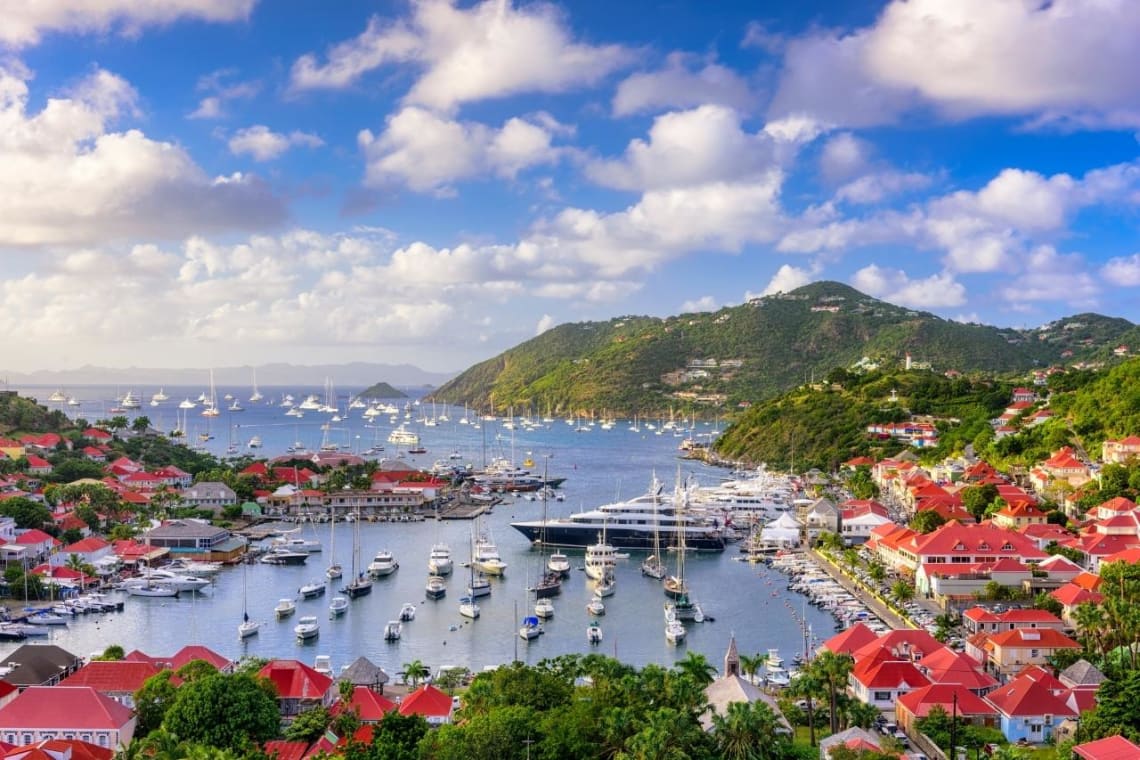 5. Traveling to Cayman Islands
From what I can remember from a family cruise taken oh so many years ago, The Cayman islands are nothing short of fun, great food, and beautiful beaches. Fun fact, The Cayman Islands has very strict gun laws to protect their residents so the thought of this may be comforting to few while planning a trip.
Petty theft is somewhat still possible so to reiterate the importance of this, invest in a good antitheft backpack or purse and be cautious of all handheld items.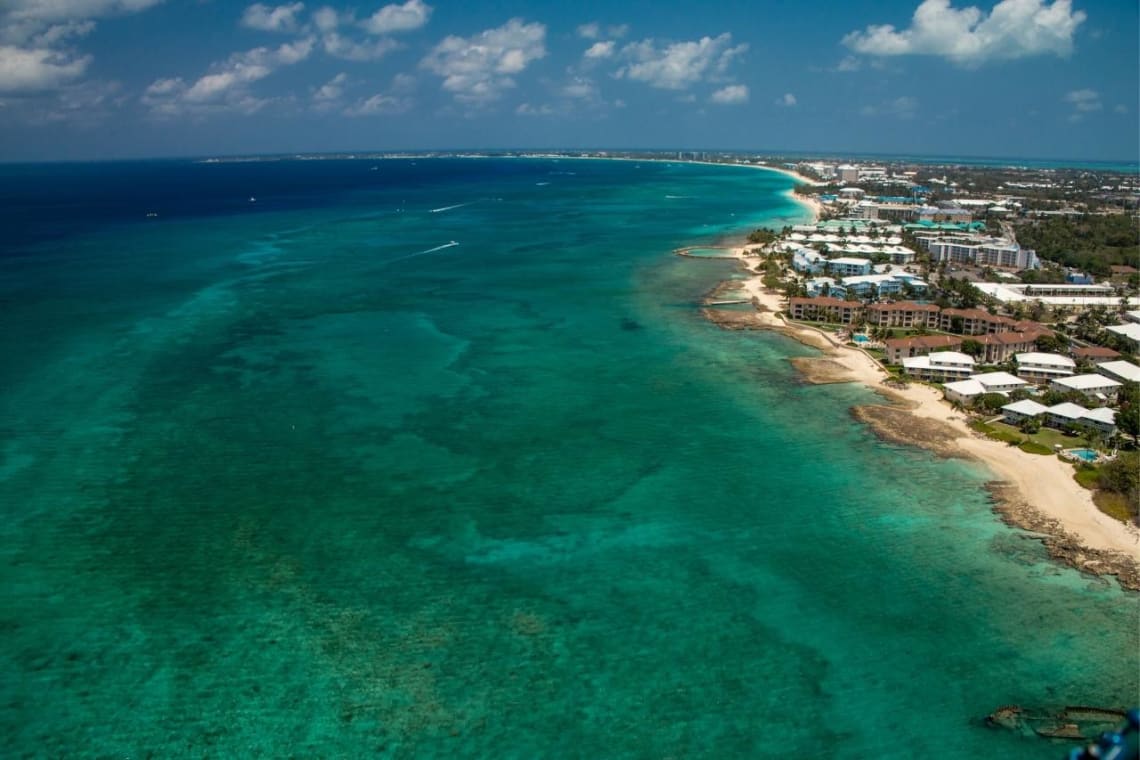 6. Visit St. Martin
Another French affiliated island, St. Martin has the typical beautiful Caribbean views with a low crime rate compared to other countries.
There still is crime that goes on in this territory such as petty theft and theft of items from rental cars. This information is not to cause a scare, but simply to inform.
Just as stated with safety in Jamaica, there are certain areas to stay away from and common sense practices to keep.
Try not to walk around with a passport for in the worst case scenario, it could be stolen and resold. A hack I love to do is create color print copies of all my travel documents before leaving my home country. When I walk on the road of my given destination, the most I'll carry is my driver's license and my other important travel identifications are always left in my room locked away.
Overall, St. Martin is a great island for a girls getaway or family trip (or luxury solo travel) and good memories can be made.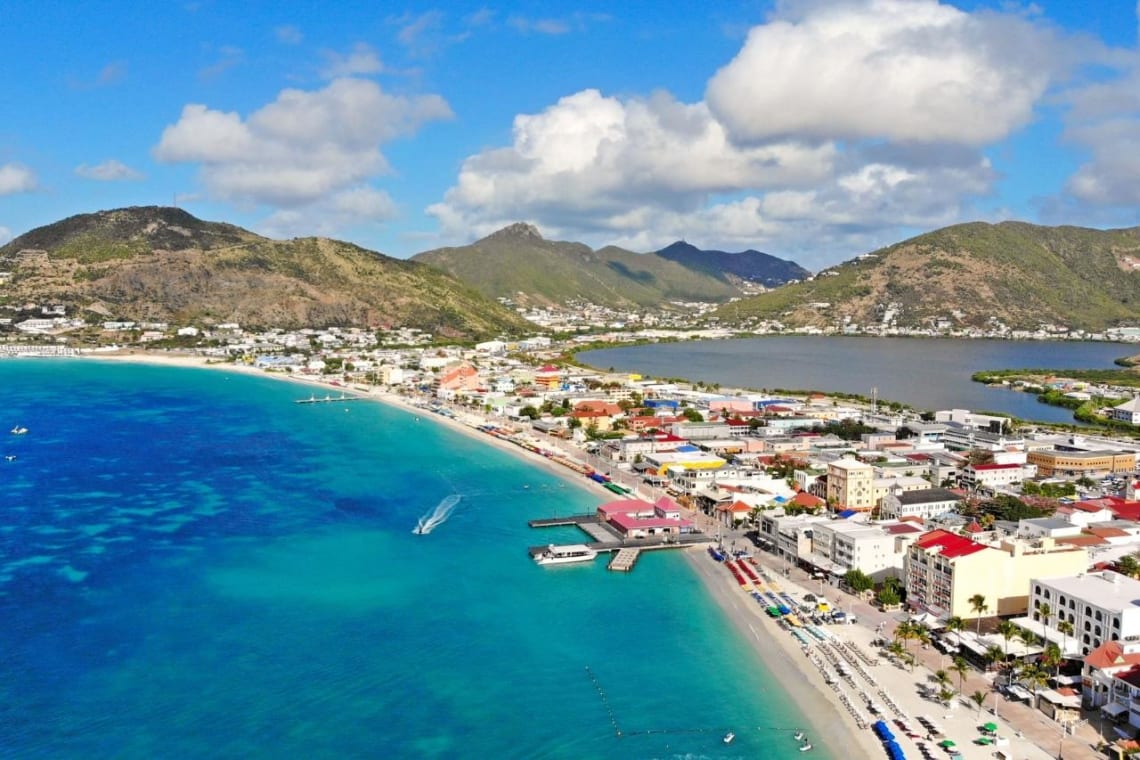 7. Don't miss Antigua and Barbuda
A popular destination for many international cruises, Antigua and Barbuda are sister islands. There are lots of activities to engage in this area such as viewing the beautiful and colorful city buildings (that almost resembles Guatape, Colombia in my opinion), or chilling out and having an ice cold drink at one of the many beaches.
Just as Jamaica, travellers should remain cautious when visiting certain areas as not all sections are as safe as others.
8. Safety in Bonaire
Does anyone else think the name of this next island sounds like an expensive purse? No, just me? Bonaire is an island so geographically tiny that there are no traffic lights, people are respectful and careful when driving. I wish it was the same where I live.
The island has great weather and petty crime is little to none but be cautious when visiting during hurricane season as it is prone to bad weather during that time of year.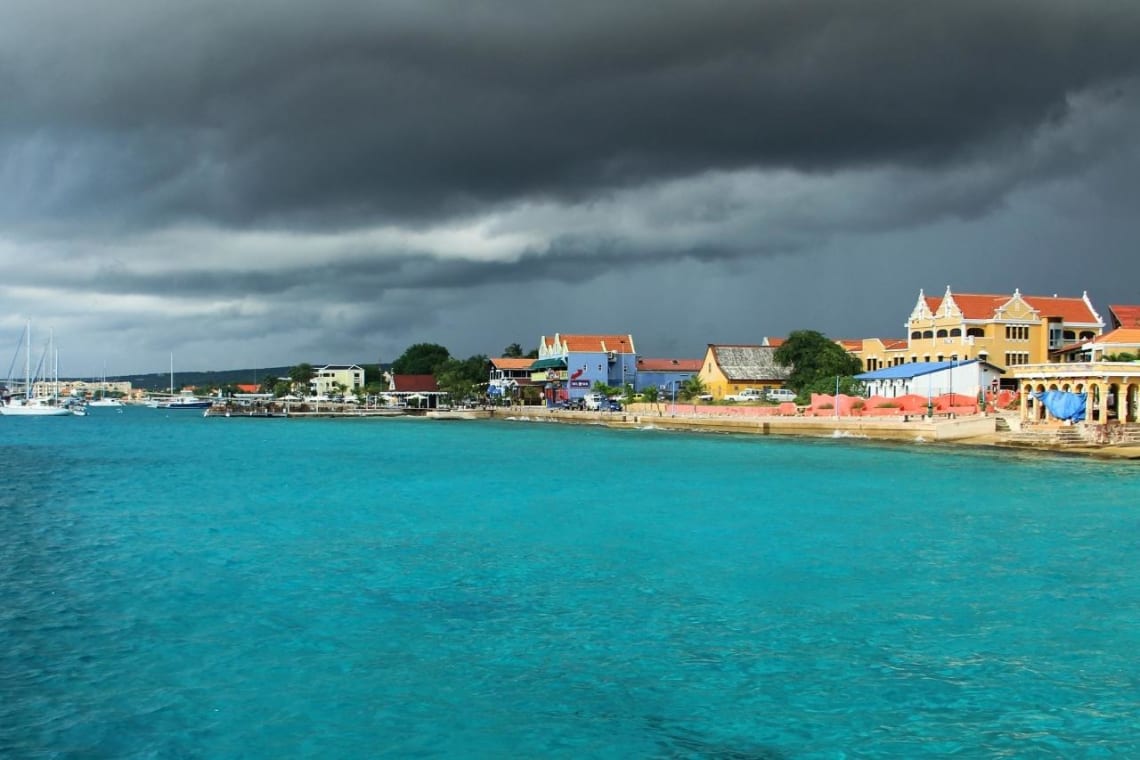 9. Anguilla is one of the safest Caribbean islands
Crime on this island is not as high as others and it has graciously been ranked with a threat level of one making it an extremely safe Caribbean vacation destination. Petty theft can occur, so lock up belongings and be aware of that new iphone 13.
Traveling to this destination is just as pricey as St. Barths or St. Lucia so be sure to budget well and save up for the tropical trip of a lifetime!
10. Traveling to Turks and Caicos
An island in the northern Caribbean, not too far away from Cuba and the Dominican Republic lies the beautiful Turks & Caicos.
This is a destination loved by international tourists and Caribbean residents alike and if you've been there, you know what the hype is about.
With crystal clear waters, white sand beaches, good rum, and mouth watering well seasoned food, Turks and Caicos is a safe and worthy tropical vacation.
Although a territory of the U.K, the island has a culture of their own. It is an archipelago which consists of multiple smaller islands and has a population well under 100,000 people.
Even though the destination is beautiful, petty crime is common so be cautious while on the beach or late at night.