The best things to do in Honduras: visiting islands, Mayan ruins and more
People usually stereotype Honduras as being a very dangerous country to avoid in Central America... But if you have a sense of adventure like me and decide to still go visit it, you will discover some of the best things to do in Honduras.
8min
When I set out to travel Mexico, Central America, and South America, I hadn't properly thought of all the countries I'd go to. I was focused on my starting position (Mexico) and nothing more.
People, family, friends, would tell me to be sure to not go to certain countries like El Salvador or Honduras but I told myself I would see how the vibe is when the time comes around.
I began my descent through Central America and it became evident for me that I could not miss out on any of these countries- I wondered what made this country "so dangerous" and that surely if there is tourism, there is a good reason for it.
So I set off to beautiful Honduras and it was a memorable experience I can say i'm glad to have done.
So let's start with some basics before we dive into the best things to do in Honduras...
Where is Honduras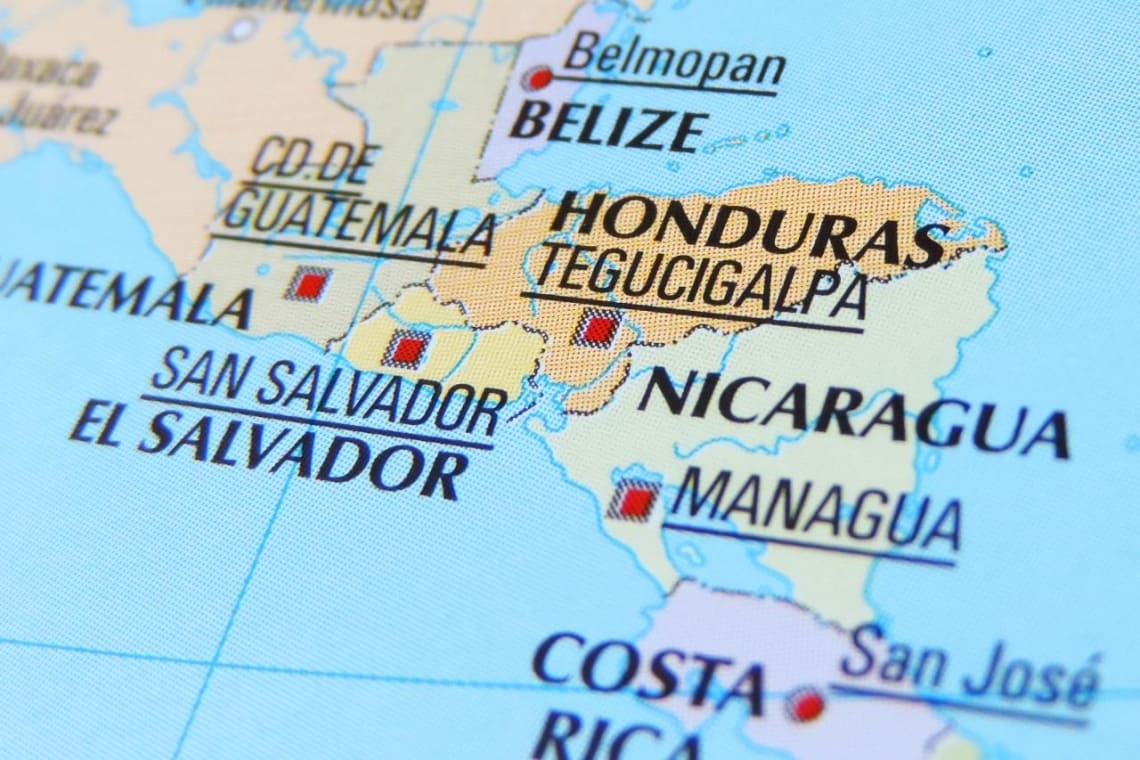 Honduras is situated between Guatemala and El Salvador to the west and Nicaragua to the south and east. It's coastline is made up of The Caribbean Sea washes (northern coast), and the Pacific Ocean (narrow coast to the south).
I was traveling through Central America and made my way to Honduras from El Salvador.
It's pretty accessible to cross the border by bus (basically by foot); and my first destination in Honduras was Ocotepeque, a small "city" right after the border near La Palma in Salvador.
Crossing borders in Central America are an experience in itself. If you go the local route, the bus will drop you off right at the border of one country, and you literally need to walk into the immigration office, then walk out of it into the new country, and from then on take a bus or taxi to wherever next destination.
One insider's tip I wish I knew before, was to be careful of the people offering to exchange money at the borders, and ensure you have enough cash beforehand on you, to pay entry fees if needed.
Is Honduras Safe?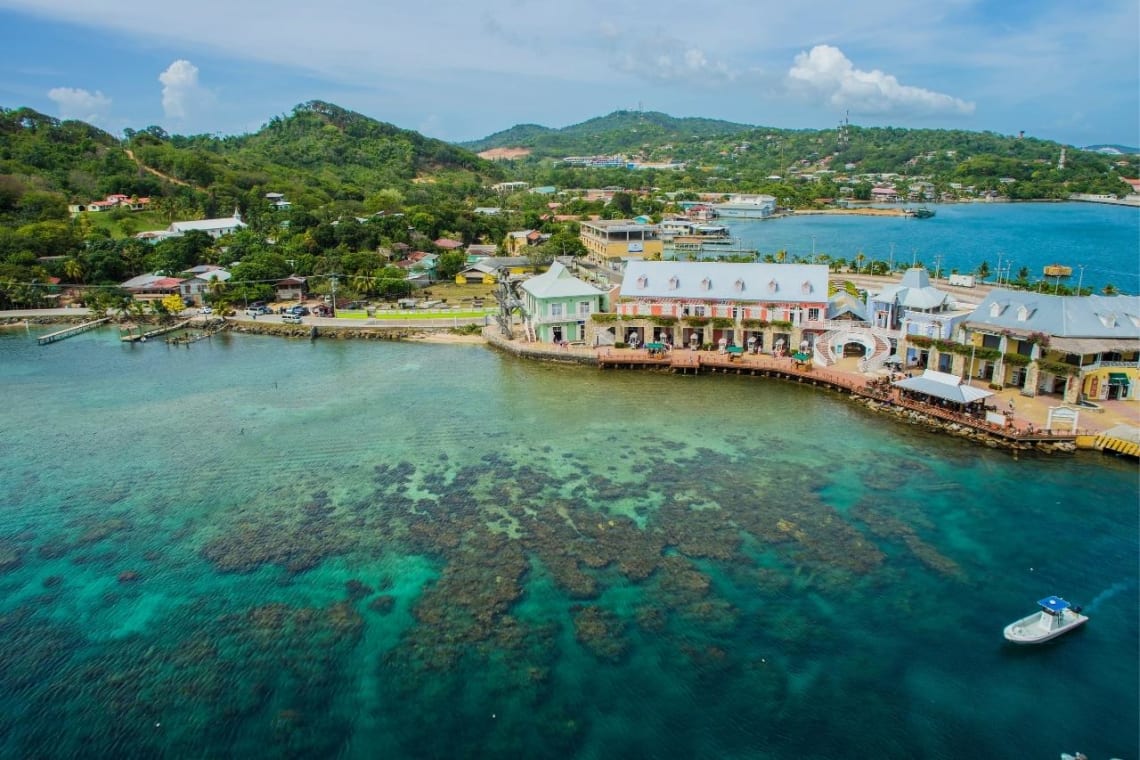 It's capital is Tegucigalpa, and it's known to be one of the most dangerous cities in the world. This reputation has been smashed over the recent years, as Honduras tourism has grown and evolved, and better safer infrastructures have been put into place... But this does not mean that you shouldn't have your guards up at all times.
Personally, I stayed 1 night in Ocotepeque, before taking the local bus from there to San Pedro Sula (THE city they say to avoid). The bus ride was horrible, but a true Honduran experience. The people themselves are very nice, but machismo (masculine pride/men feeling "superior" to women) reigns quite a bit over there.

Nothing "bad" happened, per se, but just picture a group of young men running a bus service. One was the driver, who sped throughout the windy roads in the mountains, overtaking carelessly and driving on the other side of the road. The other one was the collector of money, standing half out the door to try and attract more customers (and catcalled every single woman on the street).. And the two others sort of just cackled and laughed at everything the others said.
What shocked me during that experience was the machismo of them; it was really tough to witness them catcalling women like that (myself being one of them, considering that I was traveling with my male partner at the time - 0 respect).
Arriving to San Pedro Sula was a different experience however. We (myself and this guy I started traveling with) had booked a hostel (Tamarindo Hostel) for the night, which was barricaded by grills that the owner had to open and close for every new guest. Most shops, hostels, houses, had a lot of security on them, and within more populated areas, there were security guards and police strutting their guns throughout the day and night.
From there we took a local bus again to La Ceiba, to then take a ferry to Roatan Island, and upon returning back to mainland, we then bussed it to Tegucigalpa. I had completely forgotten about this part of the trip, as we Couchsurfed there and actually even went out partying.
The question of is Honduras safe remains once again pretty relative in my opinion. What actually makes a country safe or dangerous? What are the statistics actually based on?
For the case of Honduras, it's considered one of the most violent countries based on their previous gang violence, drug trafficking, impunity, poverty and corruption. What makes it "more" dangerous than the other Central American countries? That would have to be answered with extensive research that I can't do right now, but it has reportedly the highest violent crimes rate in the world.
Evidently, not all the country is dangerous… or else I wouldn't be talking about it and there wouldn't be volunteering opportunities on Worldpackers, right?
What to avoid while in Honduras
Avoid mainland cities like San Pedro Sula and Tegucigalpa, and definitely just heighten your street smartness there. I wouldn't recommend wandering around if you're a solo female, especially not at night, but once again, I have known solo female backpackers who have traveled through the country and nothing happened.
One of the nicer (and safer) parts of Honduras are the islands, and one particular one that I visited was Roatan. It's a complete switch of atmosphere - very "American" and touristy, but quite beautiful.
More on safety: The safest Central American countries to visit.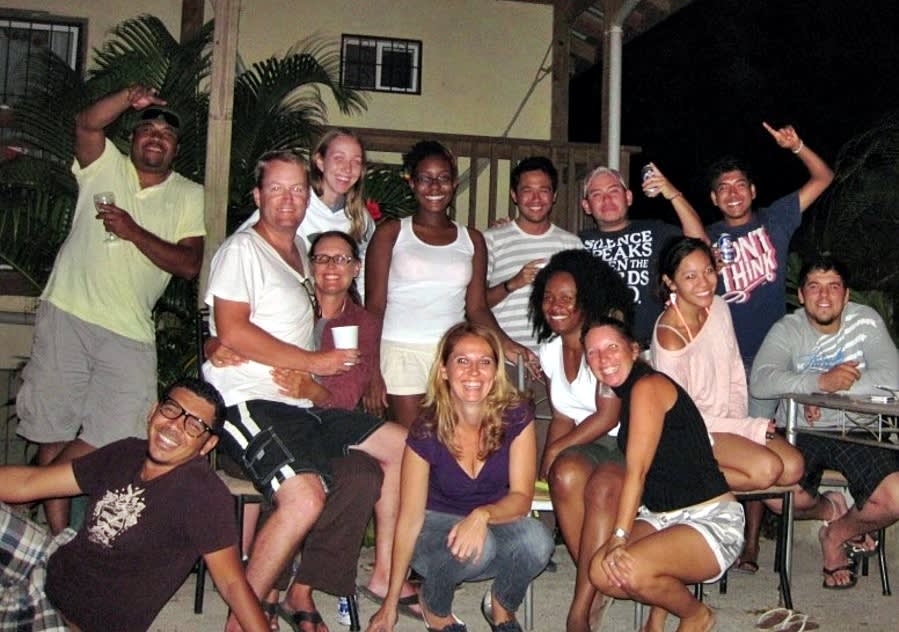 The best things to do in Honduras
My first recommendation on what to do in Honduras would evidently be volunteering with Worldpackers.
Worldpackers is a platform that puts in contact hosts from all over the world (hostels, hotels, NGOs farms, anything really) with travellers, and offer accommodation -and often food- in exchange of a few hours of work per week.

I've been traveling with Worldpackers for about 2 years now and have saved hundreds, if not thousands of dollars with this super budget-friendly way of traveling. Check out our community first on our social media: Tik Tok, Youtube, and Instagram.
There are some volunteering opportunities in Honduras, but I'll be talking about this later on the article.

If you are interested in knowing more about volunteering with Worldpackers, check out these articles: What is a work exchange and how does it work? and Traveling with Worldpackers: your top questions answered.
Visiting the islands
Secondly, visiting the islands is a must, in my opinion. Honduras beaches are reputed to be very beautiful, with warm blue water, and in certain areas nice soft white sand.
Utila is known to be a bit more of the party island, Roatan is the biggest and most varied one (I went there) and there's one to the right called Guanaja.

As aforementioned, Utila is more of the party island but there's also a lot of diving around the area.
Roatan has a more varied type of traveler as it is bigger - all inclusive hotels, hostels, guesthouses.. It's more diverse.
Guanaja is the most private and less visited of the islands.

How to get to the islands
To get to any of these islands, you need to take a ferry from La Ceiba (most common ferry company is Galaxy Wave). The cost of a one way ferry ride should be between 20-30$ and I'd recommend going First Class if possible (cause of the people getting sea sick, you'd rather be away from it all).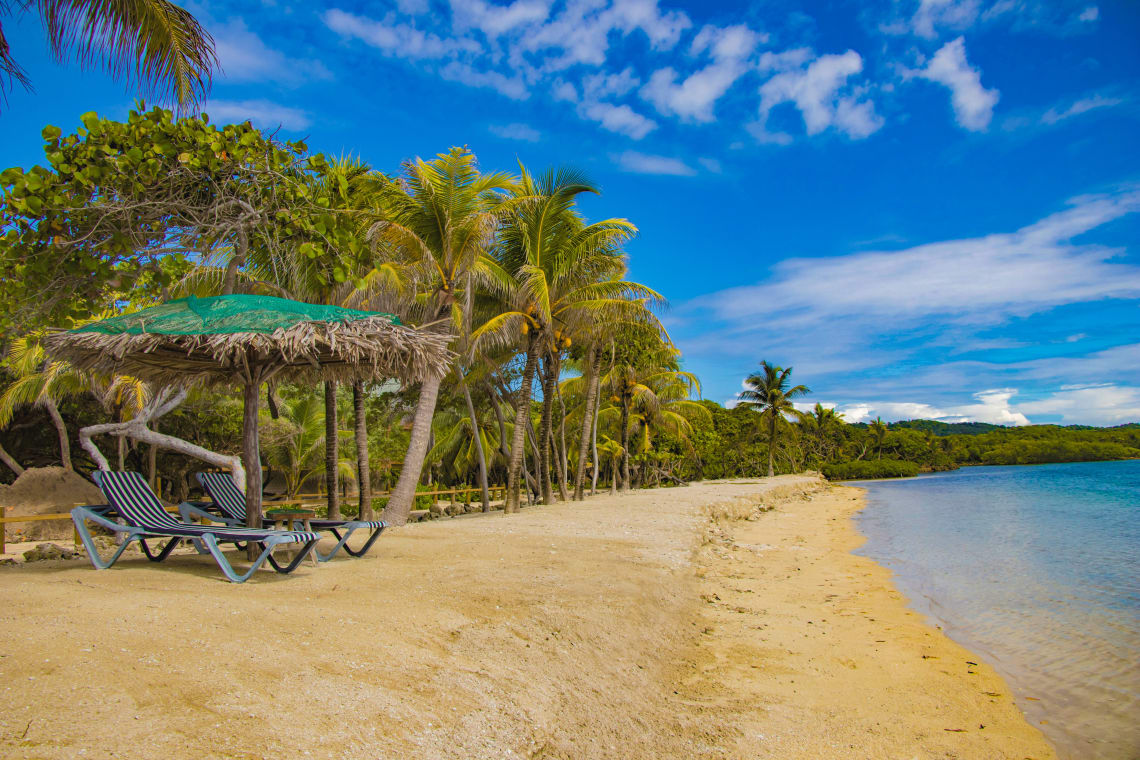 Explore the Copan ruins
Fourthly, and this should probably come first, Honduras is well known for the Copan Ruins, one of the most important Mayan sites in the region.
A bit more about the ruins:
They are located in western Honduras, in the department of Copán, just 14 kilometers from the El Florido border with Guatemala.
They were discovered in 1570 by Diego García de Palacio.
Copán Ruins have been famous for its magnificent Mayan ruins, declared by UNESCO as Archaeological World Heritage Site in 1980.
Today Copán Ruins is considered the Paris of the Mayan world in Central America.
There is an entrance fee to visit the ruins (like most monuments in this area of the world) and last prices were about 15$ per person.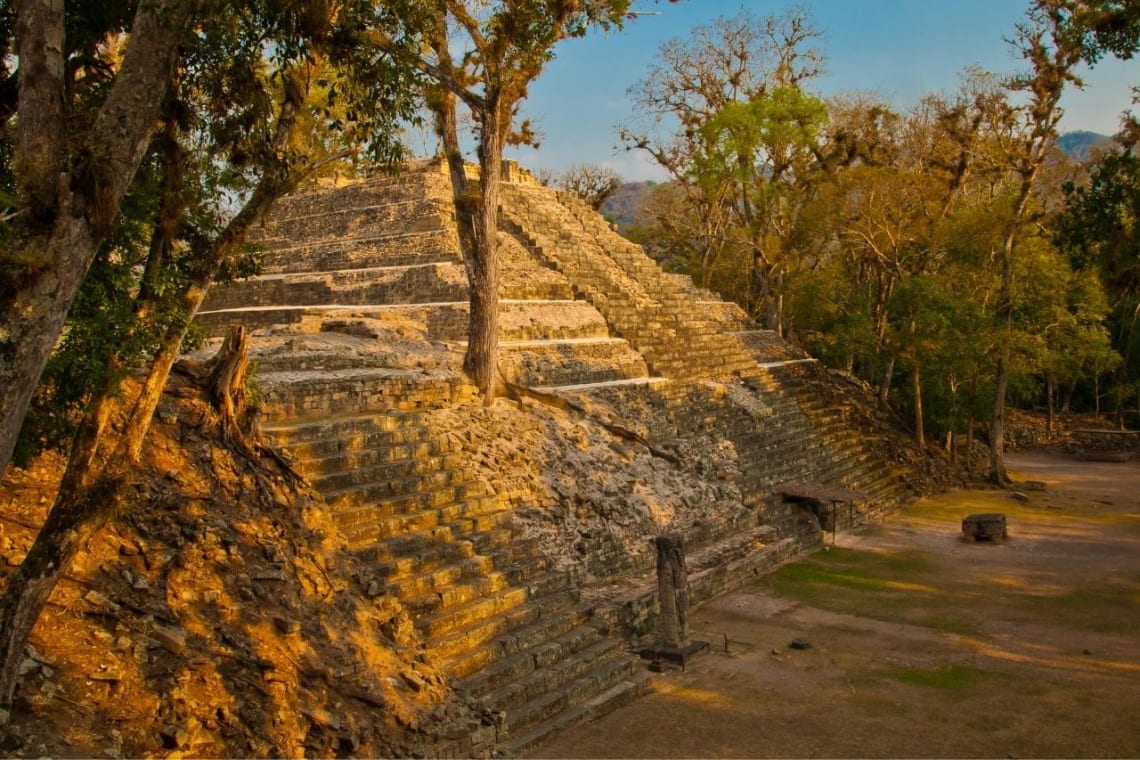 Swim at Río Cangrejal
On your list should also be the Río Cangrejal, as it is one of the most scenic rivers in Central America and makes a perfect place to go swimming and white water rafting.
The river is in the municipality of La Ceiba, and its watershed is within the Nombre de Dios mountain range.
Hiking is a must around the area, as well as water activities and bird-watching. Although mammals are harder to see, birds, ocelots, jaguars, giant anteaters, white faced monkeys, porcupines, armadillos, guatuzas and nutrias have all been spotted within the territory encompassed by these two national parks in the vicinity of the Cangrejal River.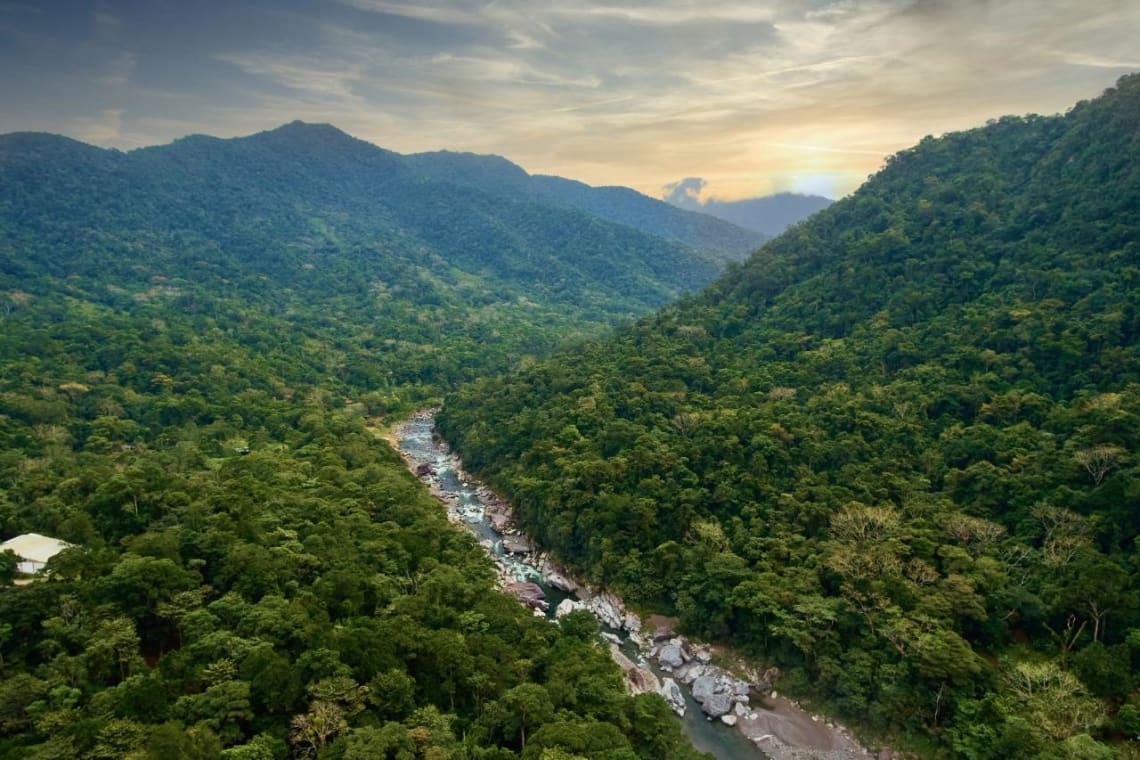 Best things to do in Honduras: try the food!
Overall, I felt that Honduras has one of the best foods in Central America. I basically lived off baleadas (photo below), but other must try delicacies are:
Catrachas: fried corn tortillas with cheese and beans.
Sopa de caracol: conch snail soup.
Tapado Olanchano: stew with dried beef.
Mondongo soup: tripe soup.
Bean soup
Alcitrones: crystalized fruit.
Rosquillas: Fried donuts.
Pan de coco: a coconut-flavoured bread.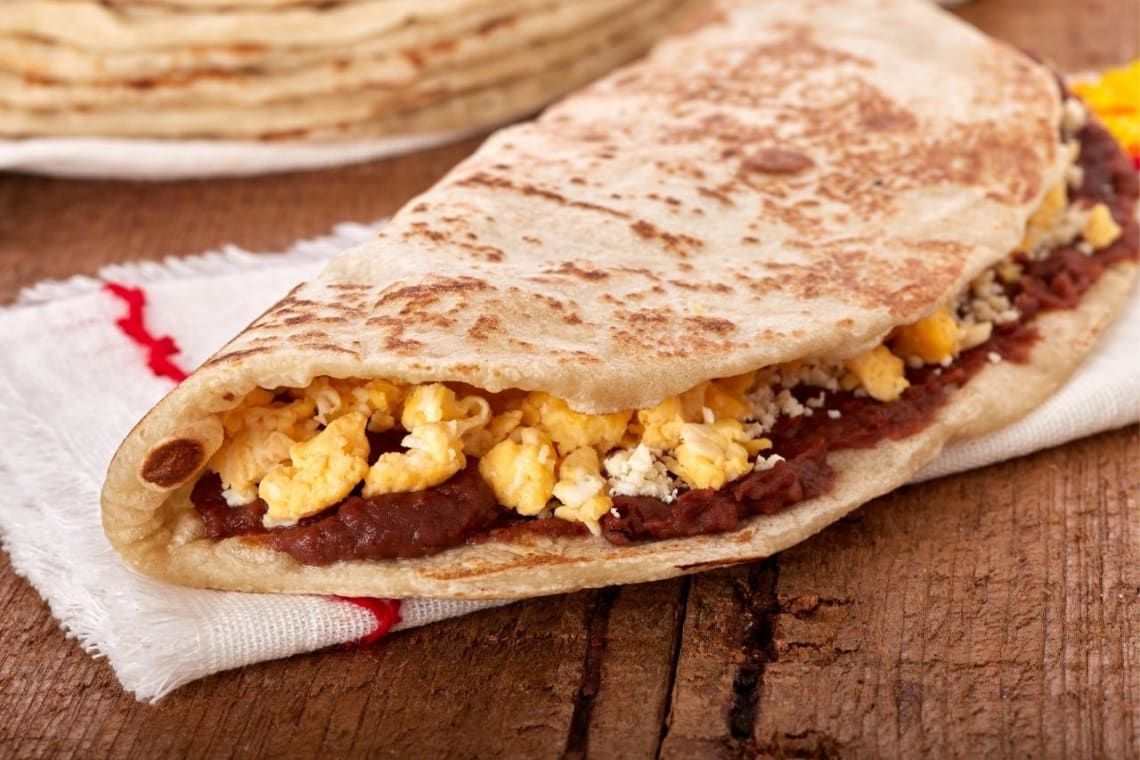 Where to stay in Honduras
As with most countries so far, this all depends on the type of traveler that you are and what your budget is.
For the budget backpackers, Couchsurfing is a must, in addition of volunteering with Worldpackers.
There are many different opportunities in Honduras, mainly on Roatan island, which I highly recommend. Roatan Backpackers Hostel has 2 volunteering opportunities you can pick from.
Another host on the island offers a very unique experience; with Sailing Catamaran Ocean Conservationist you can either be a social media manager and crew on a yacht, or apply for the onboard crew position. Pretty cool experiences!
Hostels are also quite varied in Honduras, and evidently you can find Airbnbs as well as hotels all over the country. Not all accommodation options are on platforms such as Booking or Hostelworld, so sometimes your best option is just finding local places to stay at.
Depending on what type of a traveler you are, I would recommend spending 1-2 weeks in Honduras, unless you really want to explore unchartered territories and the nature around the country.
Extra info to plan your trip to Honduras
Finally, here are some basic info and facts about Honduras, including some tips on traveling around there:
The money is the Honduras Lempira. 100 HNL is about 4$
The main language is Spanish, with their own expressions and words
Honduran cuisine leans heavily on fish, soups, beans, rice, and coconut
Tap water is not safe to drink (like in most countries of the area anyways)
Avoid paying with a credit card as they often add a 5-10% fee (use cash but be careful to not carry too much on you)
Prioritize buses as prices are usually fixed; taxis could be a bit more risk and avoid all type of travel at night
Hitchhiking is doable but ideally if you're a seasoned hitchhiker - don't attempt it for the first time there
Stay open-minded, friendly, yet cautious
Have travel insurance and follow your gut instinct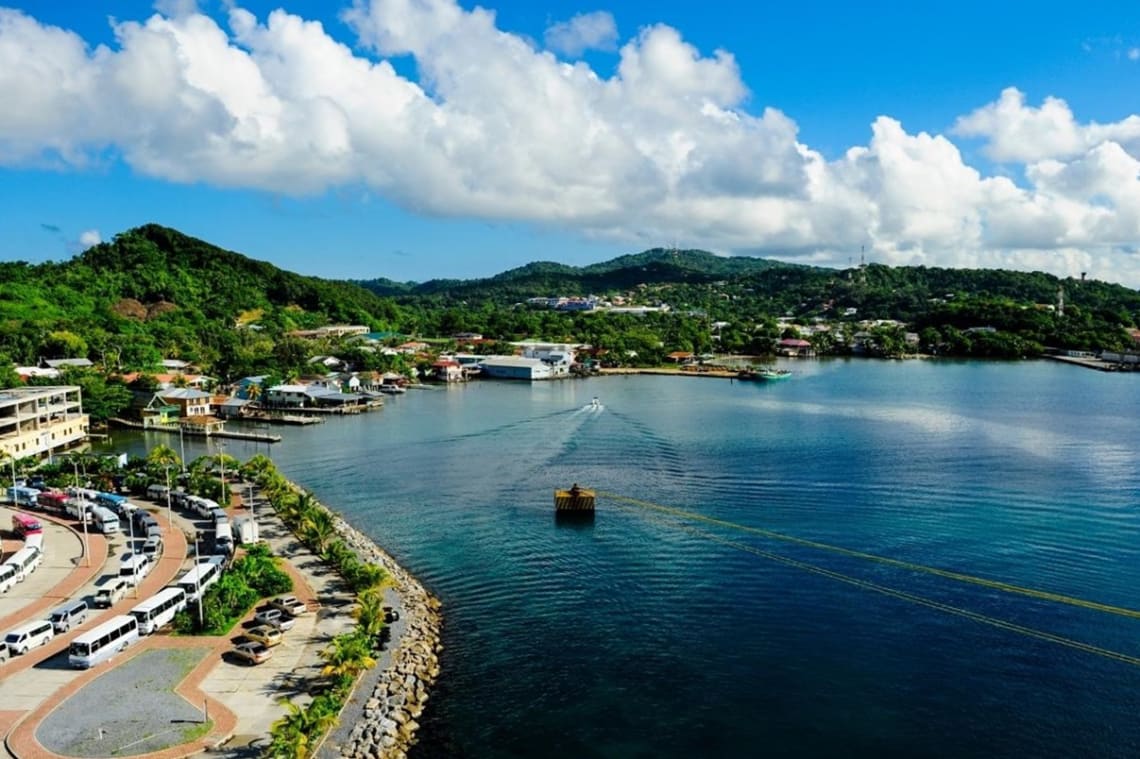 Overall, no matter what country you're in whether it's Central America or another continent, just don't forget to have fun and enjoy your travels. We often get so caught up in the logistics of prepping, organising, being careful of this and that, that we actually forget to live in the present moment and just go with the flow - which is one of the beautiful things about traveling.
Honduras has so many things to offer in terms of nature, but one of my best memories there (aside from the food and the islands) remain with the people.
True genuine connection is what really can change a trip and Hondurans are in general very kind people, inquisitive and eager to learn about other cultures.
I say take the risk and be open to what could be a beautiful experience - don't be afraid of what the internet says and don't forget to connect with us by subscribing to the Worldpackers Community for free to share your travel stories too!