Traveling to Central America: a guide to money-saving, safety and more
Everything you need to know about traveling to Central America, from how to save money, how to get around, to how to stay safe.
7min
Traveling to Central America is an amazing idea! It is the perfect place to go if you want to experience Latin American culture without spending too much money.
Nestled in between North America and South America, Central America is a relatively small space that is packed with unique cultures and landscapes.
There are ancient Mayan ruins and traditional Mayan towns. There are also big cosmopolitan cities, surf camps, yoga retreats, backpacker towns, language schools, coffee plantations, high-end restaurants, humble local eateries, and so much more.
Outside civilization you'll find diverse wildlife, hot springs, waterfalls, tropical rainforests, dense jungles, active volcanoes, crater lakes, deep valleys, mountains, and more.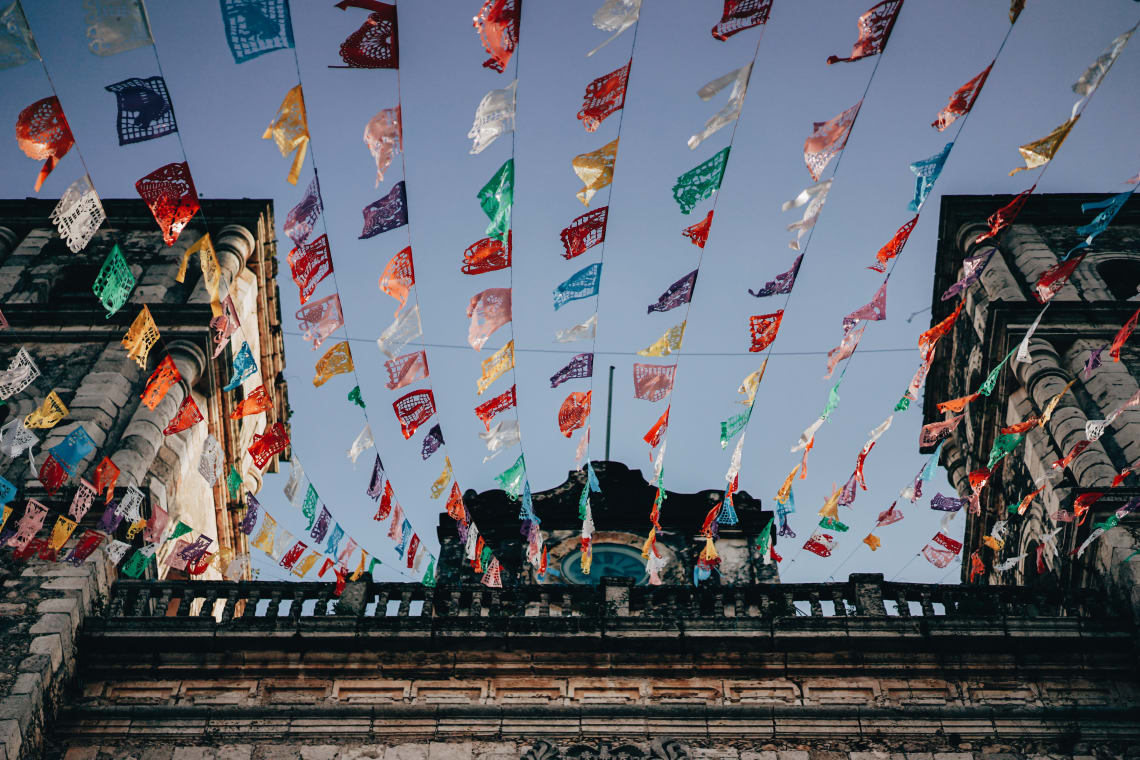 A guide to traveling to Central America
Let's dive into our ultimate travel guide for backpacking Central America.
This article will cover everything you need to know about traveling to Central America, including when to go, how to get around, how to stay safe, and where to visit.
We'll also touch on some Worldpackers work exchanges available in Central America, and how these can help you save money while learning about the culture.
Why should you travel to Central America?
Central America is very diverse, so there is something for everyone.
Those who love history can check out the ancient Mayan ruins of northern Guatemala. Those who love adventure can zipline in Costa Rica, hike a volcano in Guatemala, or sandboard in Nicaragua. Those who want to relax on the beach and snorkel or scuba dive will have a blast in Belize.
But honestly, in most Central American countries, you'll find delicious food, beautiful beaches, historical monuments, and opportunities for adventure.
Traveling to Central America is also very cheap. Prices for accommodation, food, and public transport in Central American countries are all usually very cheap.
In general Central America is cheaper than South America, and it's a lot cheaper than North America. So if you're heading over to the Americas, this area is the most affordable to visit.
If you're traveling from the USA, flights to Central America are super cheap as well because it is so close. You can fly to and from Central America for half the price of flying to Brazil, Argentina, Chile, or Spain.
So if you want to practice your Spanish and learn about Latin American culture on a budget, traveling to Central America is a great idea!
When to go?
It's hard to know exactly when to visit Central America because the geography and temperatures may vary from country to country. Generally speaking, Central America has a dry season and a rainy season. Dry season is usually November to May, and rainy season is June to October.
Dry season has the best weather. You'll see sunny skies most days and have clearer waters for snorkeling. If you plan on doing some hiking, dry season is ideal. But dry season means more crowds and higher prices. If you want to save money, don't hesitate to visit Central America during rainy season!
During rainy season, it does rain a lot, particularly in September and October. But you can still enjoy yourself, and you may have some nice weather as well. You'll also save money on flights and attractions, and there won't be many crowds at all.
Just remember that higher altitudes have cooler temperatures and unpredictable weather. So if you're hiking or visiting places in the mountains, be prepared for all types of weather!
But overall, there is no bad time to visit Central America!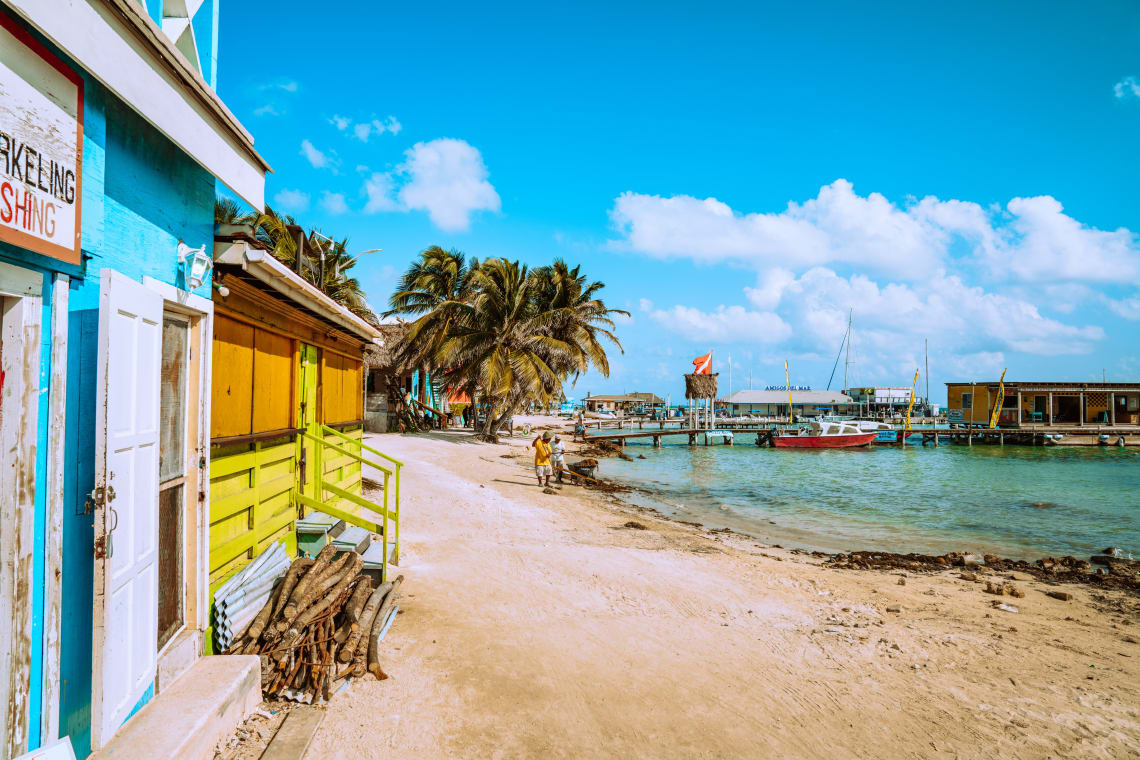 How to get around?
There are a few ways to get around Central America. Aside from flights, all ground transportation can be booked the day of or the day before at a local ticket office.
Flights: If you're traveling far distances, a domestic flight is the quickest option. Though you can find cheap flights from Florida to Central America, flights within Central America aren't usually that cheap. Only take flights if you're short on time!
Buses: Buses are the cheapest way to get around Central America. You can even take overnight buses if you're traveling long distances. But bus travel is slow, and the buses aren't always the most comfortable or reliable. Take buses if you want to save money and you're not in a rush.
Shared taxi/minivan: Shared taxis are great for traveling medium to long distances in Central America. There is usually a pickup spot where you can meet the bus and share a journey with a few other travelers. These are more expensive than public buses, but they are quick and comfortable.
Taxis: For quick transport within a small area, taxis are quick and easy. They aren't that expensive because it is Central America and everything is cheap! But if you're trying to save money, avoid taking taxis too much because the costs can add up.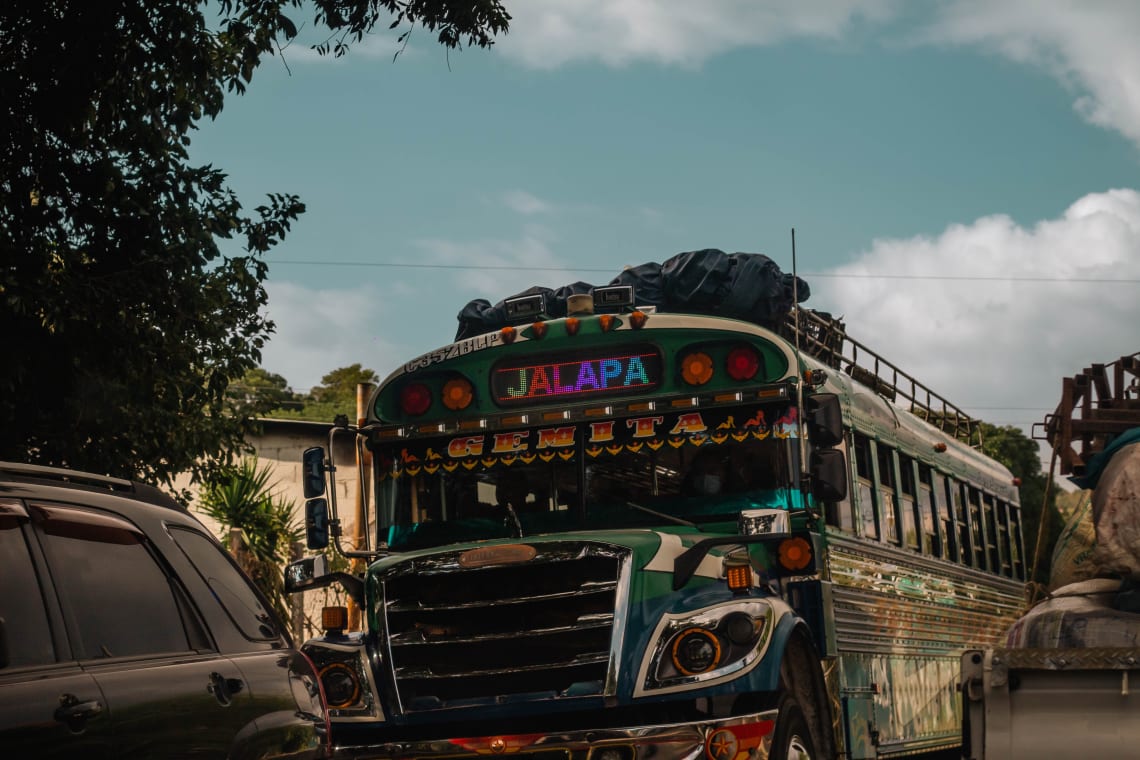 How to stay safe traveling in Central America?
Overall, traveling to Central America is very safe. Violent crime against tourists is rare, and the worst that may happen is getting robbed.
So if you're wondering how to stay safe traveling in Central America, your best bet is to just use common sense.
Avoid exploring alone, and definitely don't go out alone at night. If you're traveling alone, try to make friends through your hostel or work exchange so you have some buddies to explore with.
Always check with your hostel staff about safety. Chances are they are locals or they're been there for a while, and they will tell you where is or isn't safe to go.
Also just be smart about your belongings. Use luggage locks, keep everything stored away safely, and keep your valuables on your person while traveling on buses.
Don't wear flashy jewelry or expensive clothes that can make you a target for pickpockets.
If you use these safety tips, you should have no problems traveling in Central America!
How to travel around Central America for cheap?
It is really easy to travel around Central America cheaply. Though it is easy to spend a lot of money if you're staying at nice resorts, eating out, and partying, it is easy to save money with the right mindset.
Do a work exchange: Working in exchange for accommodation is the best way to save money while traveling! There are lots of amazing work exchanges in Central America where you can live and work with locals and have a cool cultural experience, all while saving money on accommodation.
And that's what Worldpackers is here for! With Worldpackers, you can search through all the volunteering positions available in the country you want to visit and choose whatever fits you best!
You can check the positions for Central America here!
Eat and drink local: Local eateries in Central America have the best food and the cheapest prices. The same goes for local bars. Eat and drink the local stuff and you'll save money!
Take public transport: As mentioned in the transportation section, public buses are the cheapest ways to get around. Limit taxis and flights if you can.
Enjoy free attractions: Central America has lots of free attractions, from gorgeous beaches to hikes in the wilderness. Fill your days with free fun and you'll save money.
Shop around when booking tours: Though it's good to save money, definitely treat yourself to some fun tours and activities in Central America. Some companies overcharge, so check prices at multiple locations and find the best deal before committing to an expensive tour.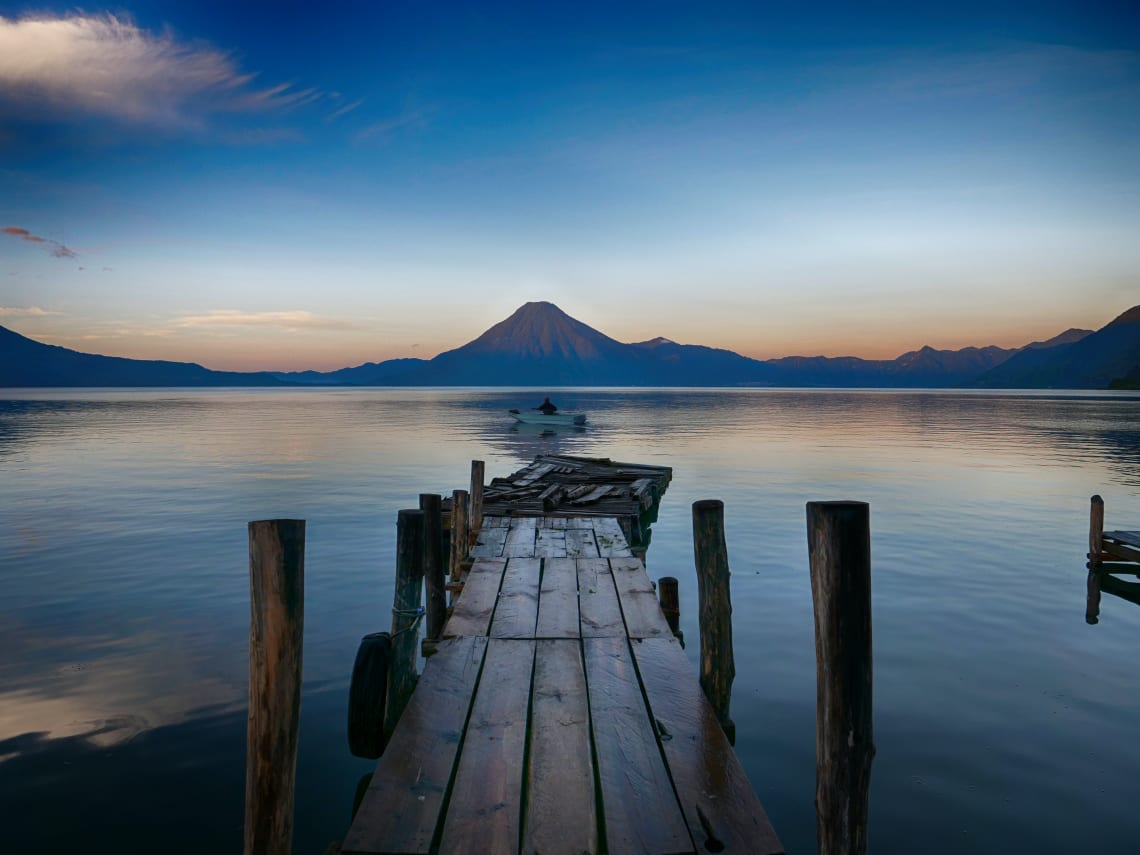 Best Places to Visit in Central America
There are so many incredible countries to visit in Central America. It's a relatively small area of the globe, so you can visit all the Central American countries in a few months if you want.
But we recommend spending more time in one place so you can really get to know the locals and the culture.
Belize
Belize has an enticing culture, as it is a melting pot for people of Spanish, Mayan, African, and East Indian descent. Aside from enjoying the music, food, and art of Belize, you can enjoy world-class scuba diving and explore the government-protected rainforests.
Costa Rica
Known for its lush rainforests and biodiversity, Costa Rica is a nature lovers' paradise. Visit hot springs, swim in waterfalls, watch sea turtles hatch on the beach, zipline through the jungle, hike in the cloud forest, and more.
Check the work exchanges in Costa Rica: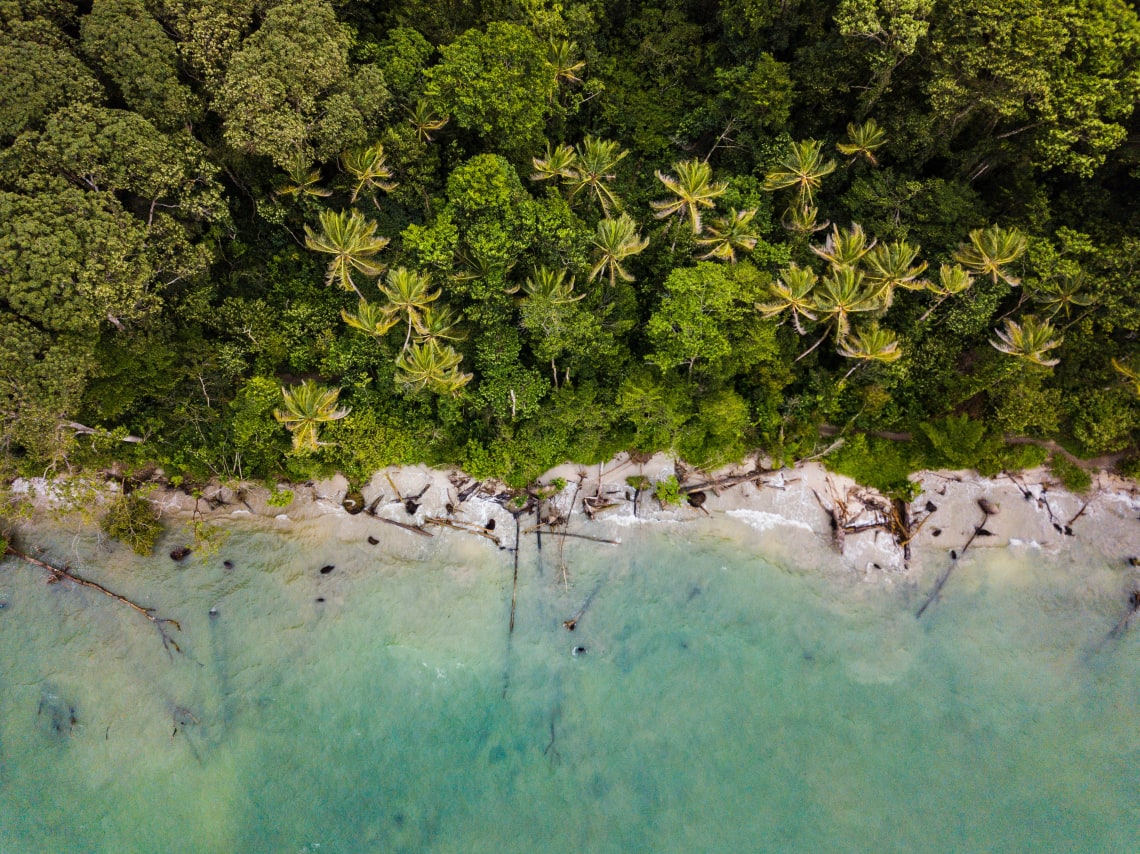 Guatemala
Located just south of Mexico, Guatemala is a small but diverse country. Visit the gorgeous crater lake, Lake Atitlan, or visit the tropical pools in the jungle known as Semuc Champey. Hike volcanoes, visit the beaches, see Mayan ruins, or explore the charming town of Antigua.
Here are some of the top work exchanges in Guatemala:
Honduras
Another underrated Central American country is Honduras. On the Caribbean side of the country, there are gorgeous beaches, islands, and coral reefs that are perfect for diving and snorkeling. There are also Mayan ruins, coffee farms, national parks, and more.
Check the available volunteer positions for Honduras!
Nicaragua
Nicaragua has some super popular tourist spots, even though much of the country is not touristy at all. Party with the backpackers and learn to surf at San Juan Del Sur, or head out to the beautiful islands on Lake Nicaragua. This country is also famous for volcano surfing!
Explore the top work exchanges in Nicaragua.
Panama
A thin country that links Central America with Colombia in South America, Panama is packed with things to do. Explore Panama City, go surfing in Bocas Del Toro, or go snorkeling, hiking, bird-watching, and exploring in the natural parks and rainforests.
Here is a top work exchange in Panama:
El Salvador
El Salvador is a small and often overlooked country in Central America. It is home to lots of interesting national parks, archeological sites, and natural landmarks like volcanoes, lakes, and waterfalls.
Here are some of the top work exchanges in El Salvador.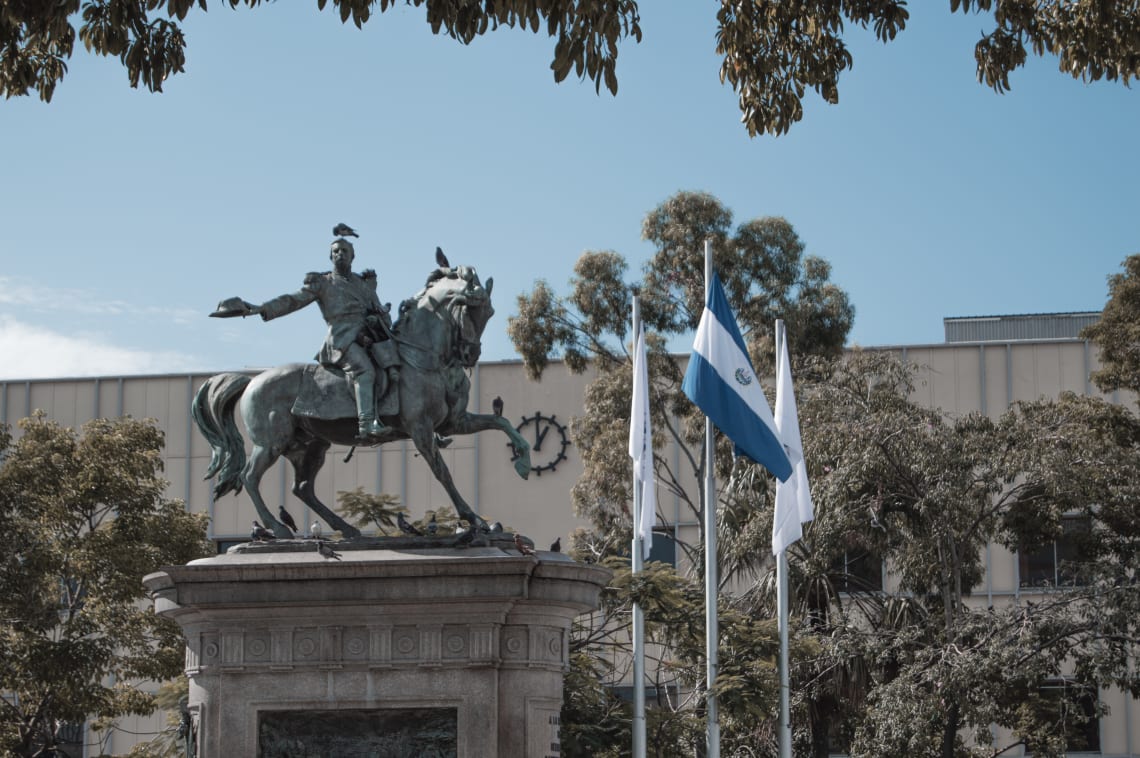 Thanks for reading our guide to traveling to Central America!
Want to learn more about planning your trip? By subscribing to the WP pack plan you have unlimited access to +120 courses at Worldpackers Academy, the travel school made by travelers!