Ultimate Spain travel itinerary
Spain is vibrant and diverse. With so much to see and do, it's no wonder Spain takes its place at the top of every bucket list. Use this ultimate Spain itinerary to plan your dream trip to Spain today.
12min
Aw, Spain. I simply love you. I am not sure why. Well... no, wait. I know why I love you. Your beautiful people. Your incredible food. Your liveliness and joy, present everywhere. Your smiles. Your rich history and vibrant culture.
Traveling to Barcelona means experiencing Catalunya. Flying to the Canary Islands means leaning about the history of Cristobal Colon. Going to Madrid means seeing the work of Pablo Picasso, Salvador Dali, and Joan Miro. And that's just the beginning. There's also the Basque Country, Galicia, Valencia, Andalusia, and so on. Spain is an entire Universe in and of itself. And it might be the best Universe I've ever been in.
Making a travel itinerary through Spain is not an easy job. There are so many things to see and do. In this guide, I've made my best attempt to create the ultimate Spain trip itinerary — one that will allow you to truly experience Spain in all of its complexity, colors, and beautiful layers.
Lists and itineraries are subjective. Every traveler has his or her own pleasures and things he or she prefers. After extensive experience living in and traveling around Spain, I've created the following best of Spain itinerary to reflect what I believe makes Spain a bucket-list destination for people around the globe.
Read carefully, but remember to leave room for your own preferences. If there's a specific place or experience in Spain that I haven't mentioned and that calls your name, add it to this itinerary and make it happen! Spain has so many places to visit that it's impossible to include them all.
Before diving into the itinerary, let's talk about the best time to visit Spain, how to get around, and the types of accommodation you'll find.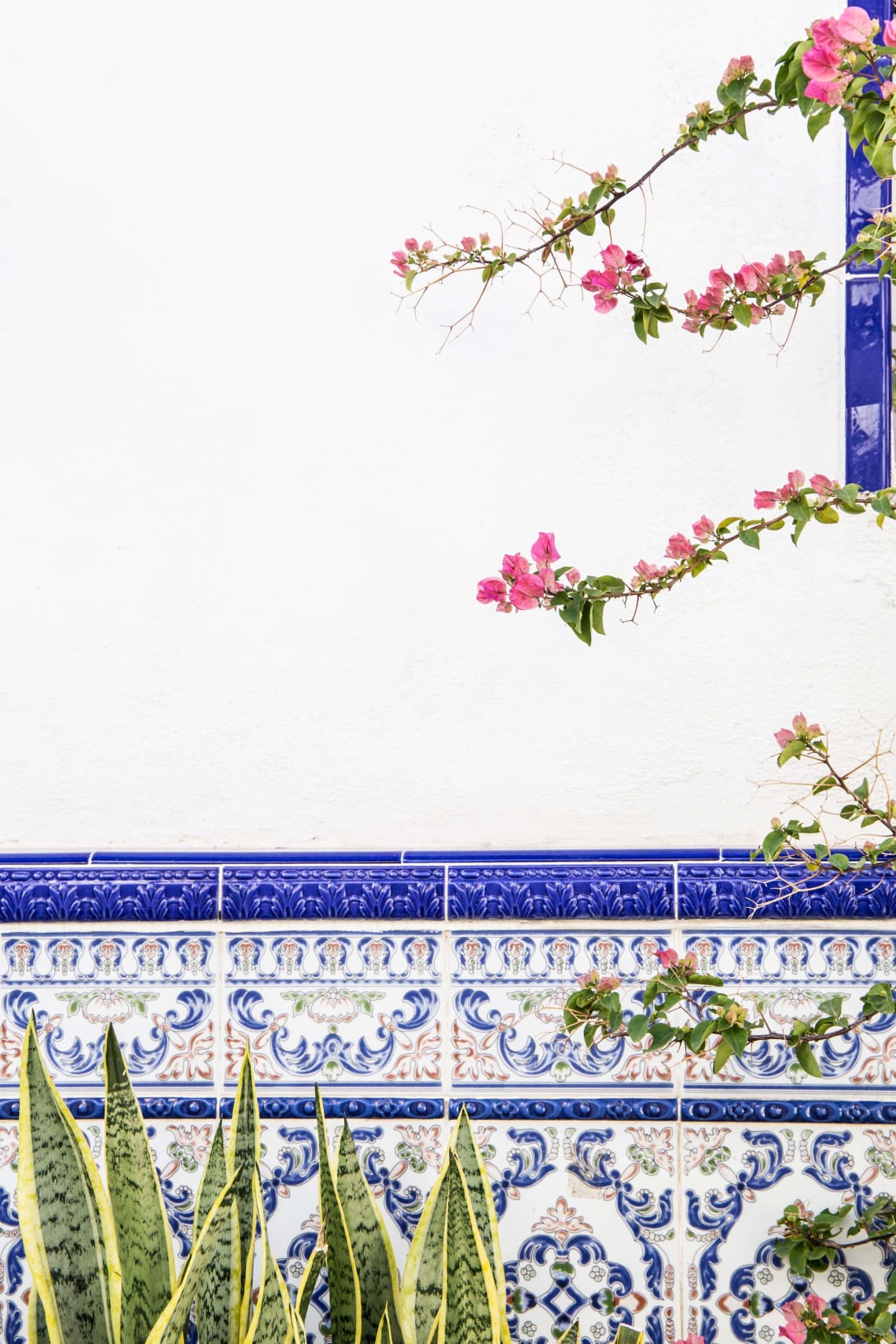 Best time to visit Spain
Except for the Canary Islands, Spain has its peak season between May and October, when the sun shines over most of the country. Places like Barcelona, San Sebastian, Mallorca and Ibiza are full of tourists visiting different beaches and eating in every place they find.
If you decide to visit Spain during these months, be aware that prices will be higher than usual. For example, you may pay more than $120 USD for a bed in a shared dorm in a hostel in Barcelona. But don't stress — if you want to travel Europe on a budget, Spain is one of the best countries in which to do so!
If you are traveling on a budget, I recommend planning your trip to Spain between October and December. The weather won't be that cold in most places and prices will certainly be cheaper.
If you want to visit the Canary Islands specifically, this changes things a bit. The Canary Islands have their peak season between October and April. Why? Weather in the Canary Islands is always nice, between 18 and 22º C, even in December and January when in Northern Europe, temperatures can be below 0º C. Not bad, right?
Also, if you are thinking about going to Madrid or Seville between July and August, be aware that it can get extremely hot during these months. Temperatures will be around 40º C.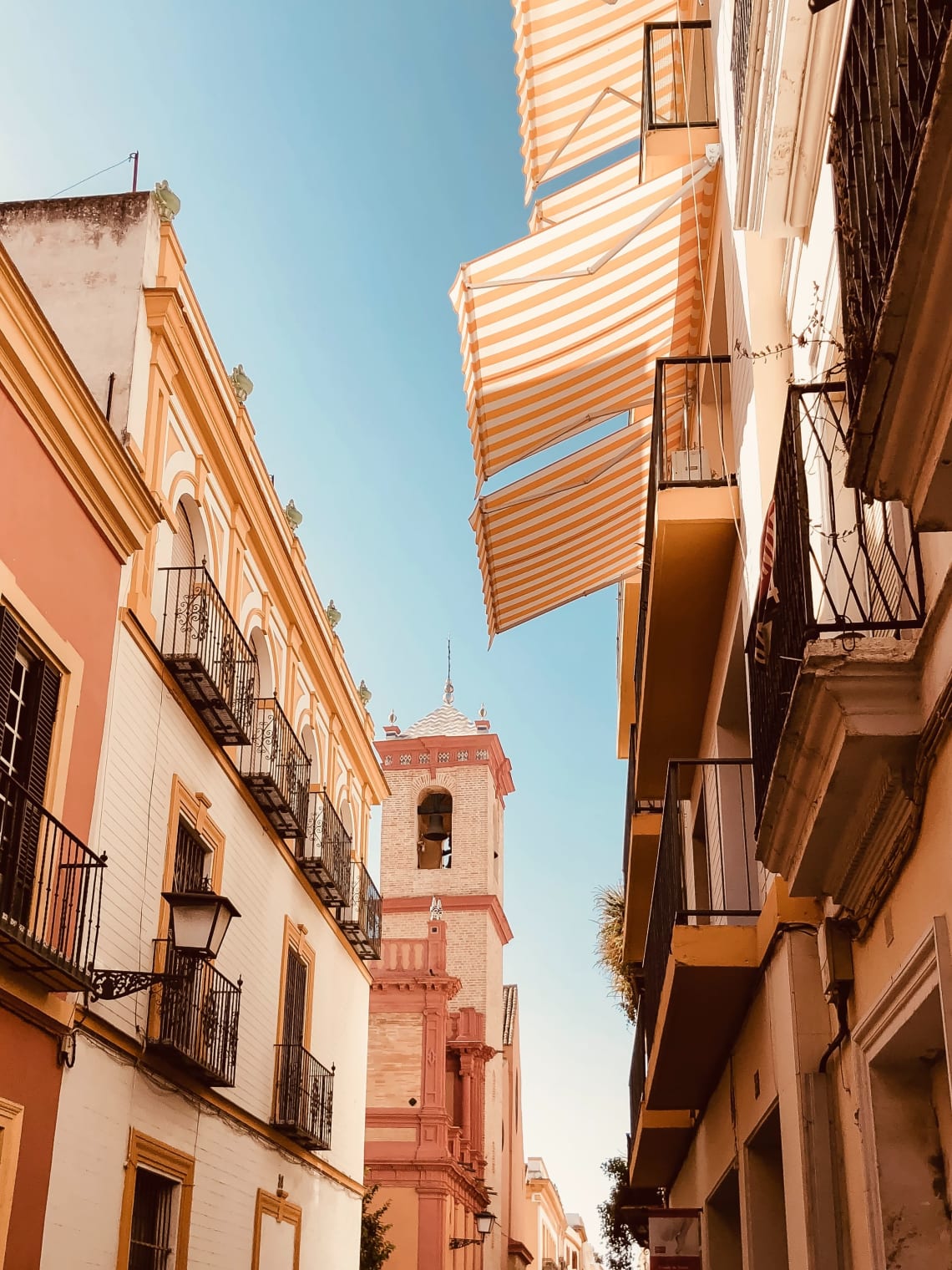 How to get around Spain
Traveling through Spain is easy and comfortable. There are plenty of travel options and all of them suit the pocket of a budget backpacker or digital nomad. The means of transport you choose depends on your personal preference, how much time you have to visit, and the places you want to see.
There are lots of low-cost airline companies that travel to, from, and within Spain. Vueling, Iberia Express, Air Europa, Norwegian, and Ryanair are just a few! These budget airlines make flying from one place to another in Spain quick and easy. For example, a flight from Madrid to Tenerife in the Canary Islands will take you three hours, and can cost anywhere between 15 and 100 Euros, depending.
Pro tip: Always remember that even though some flight tickets may be really cheap, you will need to add the cost of reaching your departure airport and the cost of going from your destination's airport to your accommodation. So, always add at least $10 USD. For this reason, I prefer to book my accommodation in the city-center, as there is usually regular and cost-effective public transport I can take to and from airports!
I love traveling by train. It's old-world and has its own special magic. But unfortunately, it is not the cheapest way to travel. Unless you are lucky enough to get an offer or you buy a ticket in advance, prices are often much more expensive than a bus or plane.
Spain has beautiful landscapes and a well-connected railway system. If you choose to travel Spain by train, your journey will be unique. And if you are like me and love taking the train, then it's definitely worth spending the extra money and doing so in Spain.
Traveling by bus is your cheapest option for getting around Spain. Companies like Flixbus and ALSA offer very cheap tickets that allow you to visit lot of places in Spain, even if you travel on a budget. But it won't be as fast as a plane, that's for sure.
Pro tip: If you buy a night ticket (let's say Barcelona-Madrid) you will not only save on the ticket cost, but also on a night's accommodation!
Are you familiar with the concept of carpooling? Carpooling — or ride-sharing — happens when a person making a trip by car is willing to share fuel expenses with other travelers. Carpooling is just one of the many perks of the collaborative travel community, and is a fantastic advantage for travelers looking to travel on a budget.
Carpooling is really popular in Spain and is almost always cheap. In the worst case scenario, it will be the same price as a bus or train, but at least you'll be in a car full of like-minded travelers!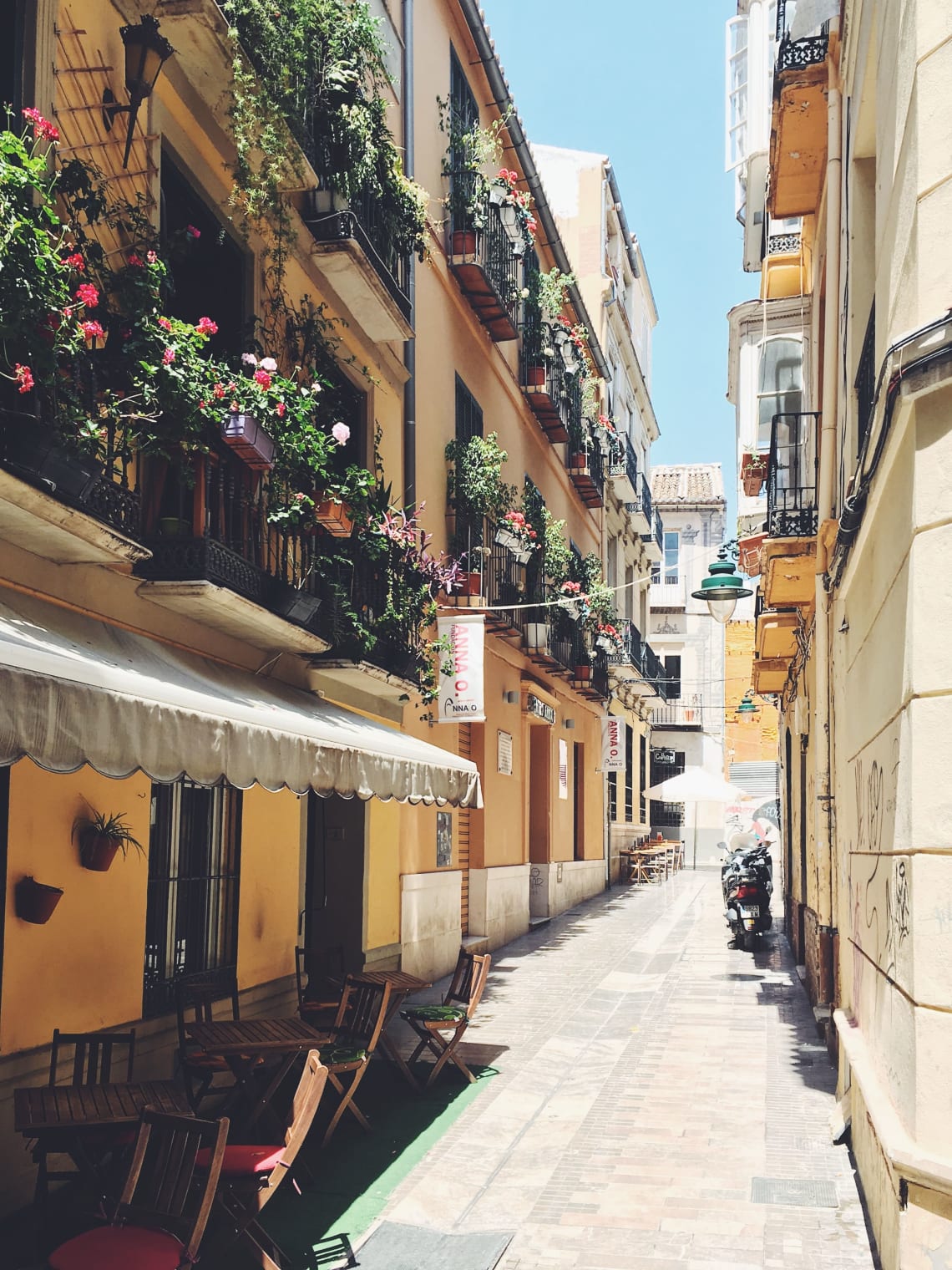 Accommodation in Spain
In Spain, you will find the accommodation that your pocket is willing to provide. If you are on vacation and want to spend a bit more money, you can find the boutique and luxury hotels of your dreams. If you're visiting Spain on a budget, you can find tons of hostels and guesthouses offering reasonable and affordable prices.
Airbnb is technically not 100% permitted as owners of homes need to have a special permit. Nonetheless, you can still find an infinite number of accommodation options through this platform.
Even if you are traveling Spain on a budget, do not discard Airbnb. If you look for an Airbnb 20-30 minutes away from the city center, you can often find really cheap prices and, more importantly, incredibly nice places to stay.

Ultimately, finding accommodation in Spain is about your preferences and your budget. Of course, if you travel to Spain during low season, prices will be much cheaper than they are during the high season of May-September. For example, during low season, you can find a bed in a shared dorm of a hostel for $12-15 USD, or even less. On the other hand, a bed in a shared hostel dorm in Barcelona in July can be around $120 USD!
Finally, if you're a budget backpacker and want to save money while traveling, why not exchange your skills for accommodation and live like a local? Worldpackers offers an incredible variety of work exchange opportunities in Spain!
Pro tip: Have you tried Couchsurfing? It is a really nice way of knowing new people and sharing your travel memories. Couchsurfing is quite popular in Spain and, if you're on a budget, it's a great way of saving money. However, Couchsurfing should not be used solely as a means to stay for free in the homes of locals. Couchsurfing is about sharing moments with your host. If you don't have the time or energy to connect with your host, you're better off going to a hostel, hotel, or Airbnb.
Ultimate Spain itinerary
First stop: Barcelona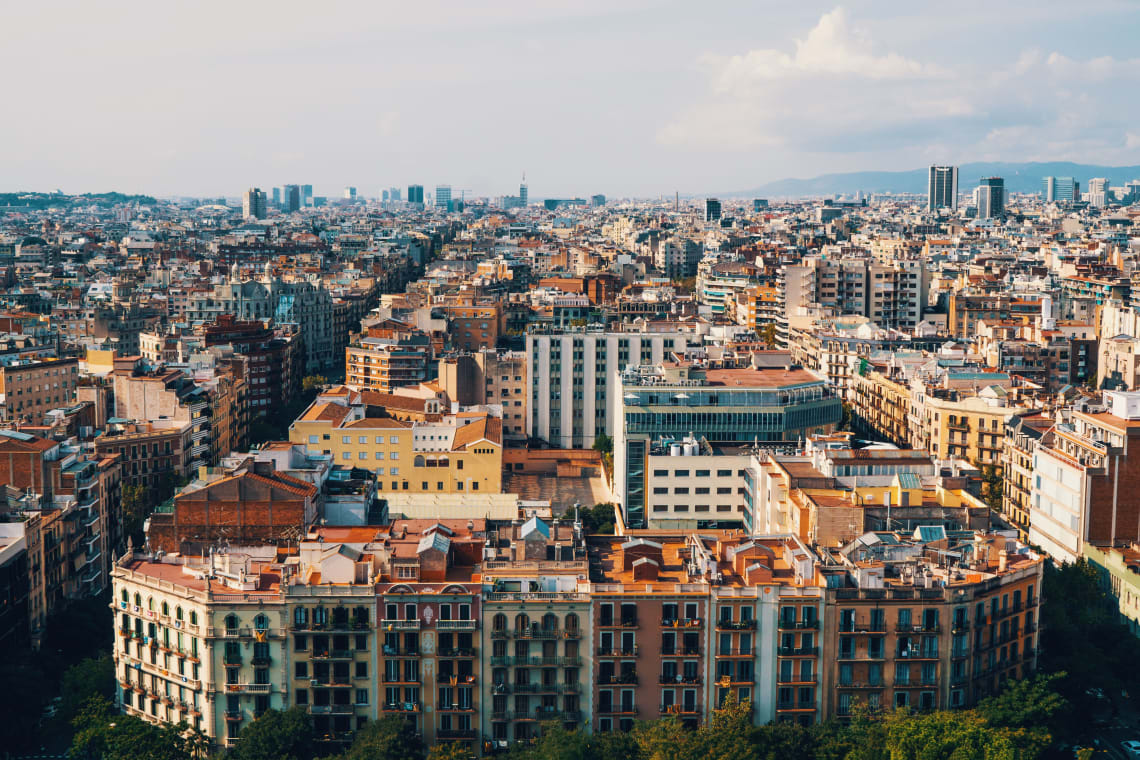 Barcelona is getting more and more popular every day. And it's pretty obvious why. The city is just... stunning. With every corner you turn, it almost seems that each street is more beautiful than the last.
Barcelona is located in the northeast of Spain on the Mediterranean Sea. National Geographic named Barcelona "the best beach city in the world", but the beach isn't all that makes this city magical! Barcelona is both Gothic and Modernist, quirky and cosmopolitan. From its magnificent architecture to its nonstop energy and cool vibe, Barcelona is one of Spain's most livable cities and one of the most exciting destinations in Europe.
It's easy to explore Barcelona on a budget, so I recommend staying in the city for at least a week. If you are in a rush, then three or four days. But no less than that, please!
Make sure to check out Worldpackers' awesome work exchange and volunteer programs in Barcelona!

Second stop: Madrid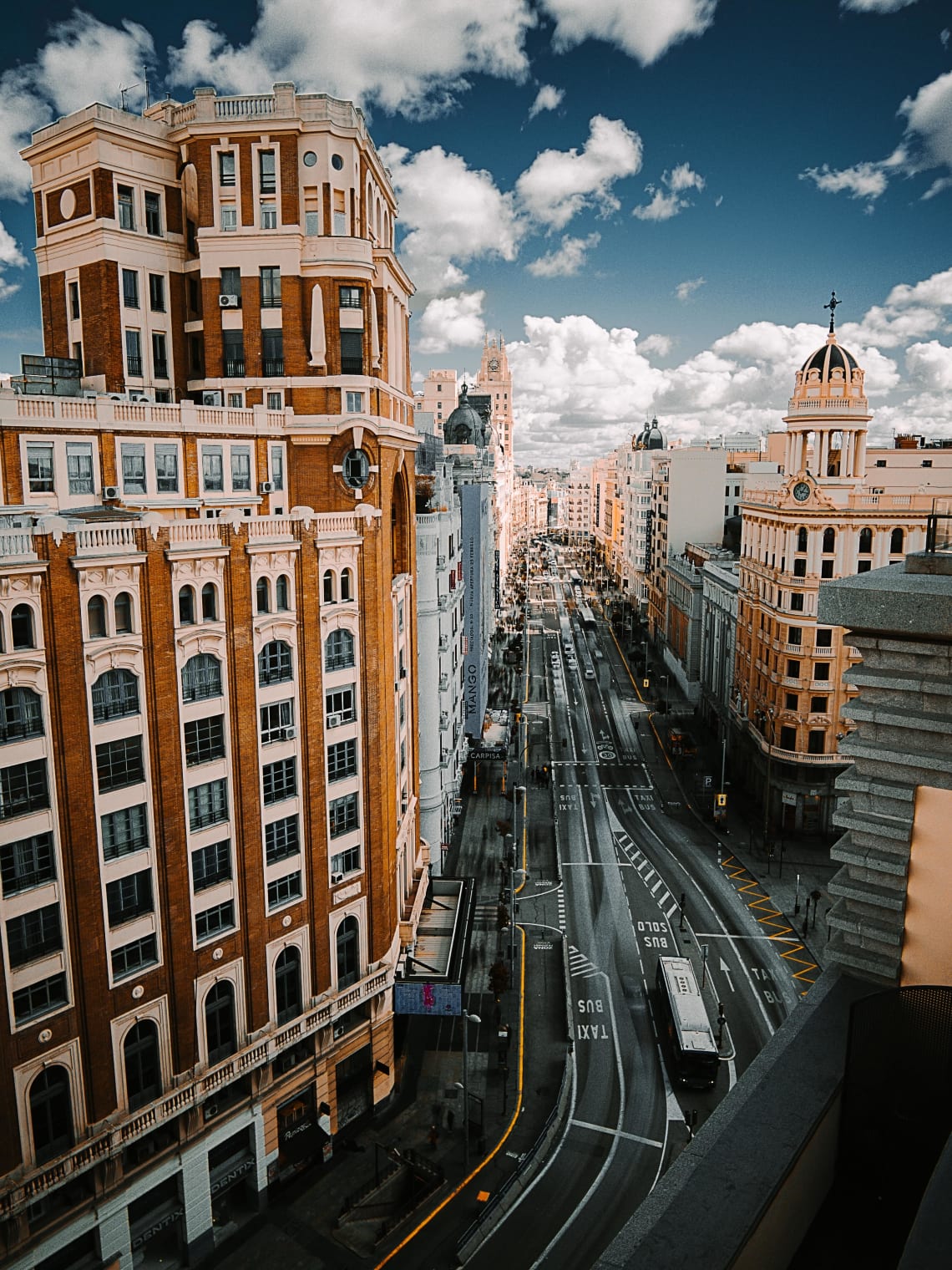 Madrid, the capital city of Spain, will never lose its touch. The last time I visited Madrid, I walked the city from north to south. I cannot remember the last time I so thoroughly enjoyed a city the way I did Madrid.
In addition to having some of the best art museums on the continent, Madrid is incredibly full of life, culture, historic sights, and countless other charms.
The vibes, the art, the people, the food, the rooftop bars, the history — everything is marvelous in Madrid.
As it's easy to see Madrid on a budget, you should stay in the city for at least a week. If you are in a rush, then two or three days at the bare minimum.
Make sure to check out Worldpackers' awesome work exchange and volunteer programs in Madrid!

Third stop: Seville
Once you leave Madrid, I recommend heading south and stopping in Seville for at least two or three days. I insist. If you can stay longer, do it. Every city in Spain has its own touch, and Seville's is unforgettable.
Seville is the capital and largest city of Andalusia, and is famous for its historic churches and palaces, Moorish buildings, Gothic architecture, flamenco dancing, tapas, churros, and more. The best way to enjoy and discover Seville is to walk. Get lost. Every corner you turn will reveal something unique, and with so much beauty to explore, there's no chance you'll be bored.
Reaching Seville from Madrid by car will take you around five hours (530 km). If you travel by train (AVE), it will take you three hours, and in case you want to fly, flight time is an hour and fifteen minutes. Up to you.
Must see places in Seville:
Real Alcazar




Cathedral (Catedral de Sevilla)




Plaza de España



Barrio Santa Cruz


Sunset from "Las Setas de Sevilla"




Triana



Accommodation in Seville:
Whether you're looking for a hostel, Airbnb, or fancy hotel, you can find it in Seville.
My personal recommendation is Hostel One Catedral. Walking distance from the cathedral, Hostel One offers shared dorms and private rooms at reasonable prices. A light breakfast and free dinner are also included!
Whatever type of accommodation you end up choosing, book in advance, as Seville can get really touristic during high season.
Make sure to check out Worldpackers' awesome work exchange and volunteer programs in Seville!

Fourth stop: Cadiz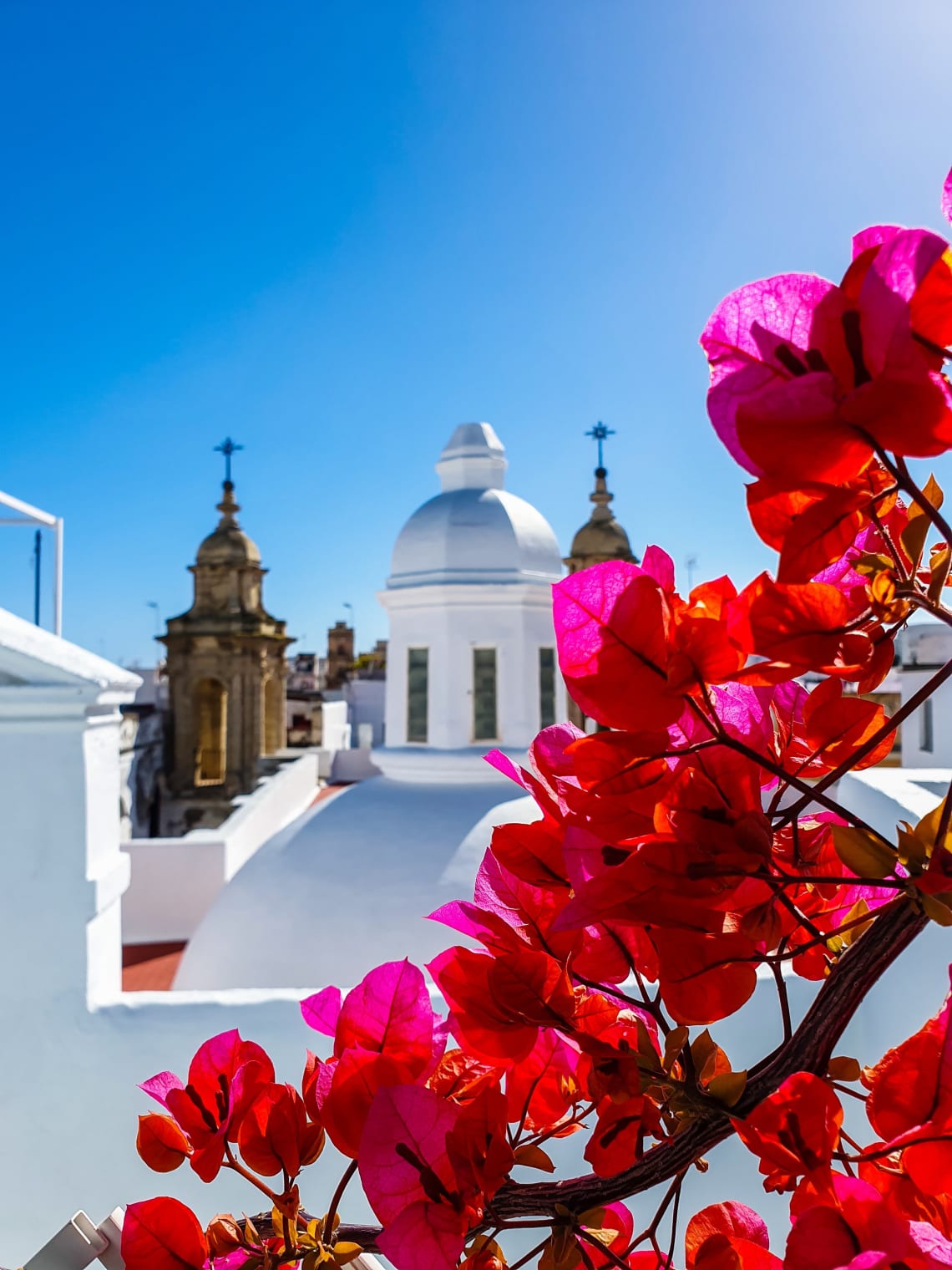 Cadiz is an absolute gem. Surprisingly, it's not that touristic, or at least not as touristic as Seville or Malaga... but it's just as beautiful. Cadiz is one of the oldest cities in western Europe, and is full of charm, warmth, and fascinating attractions. Beaches in Cadiz are out of this world, making it one of the favorite destination spots of the Spanish people.
You can reach Cadiz from Seville by car in two hours. It's a short and beautiful ride and is a great option for a day trip. If you are not in a rush, try staying a night or two in Cadiz.
Must see places in Cadiz:
Cadiz Cathedral


Cadiz coastal walk

Fortress San Sebastian
Accommodation in Cadiz:
Although Cadiz is a small city, it has plenty of options for accommodation, including hostels, Airbnb, and boutique hotels. Choose something that suits your budget and personal preferences and is located close to the historic center.
Make sure to check out Worldpackers' awesome work exchange and volunteer programs in Cadiz!

Fifth stop: Tarifa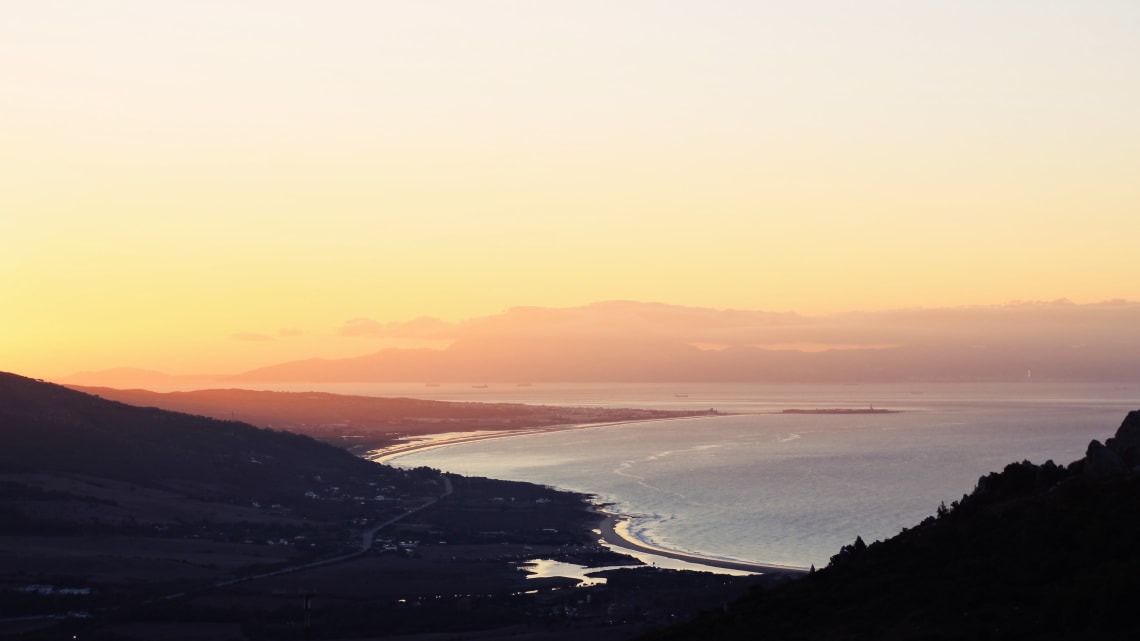 I have a special relationship with Tarifa. Often passed over in favor of more famous Andalusian destinations, Tarifa has so much to offer and should be on every traveler's Spain vacation itinerary. It's a pretty small town, but it's still worth staying at least a week. Tarifa is a place to simply be. It is place to relax and tune in to the flow of energy the town's magical Andalusian streets give to the world.
Tarifa is famous for its wind, and when I visited Tarifa last March, I often found myself wishing that the wind wasn't so strong and annoying as I really wanted to enjoy Tarifa's white sand beaches and crystal clear sea. Still, I cannot deny that I left Tarifa with the feeling that, someday (not so far away in time), I would come back to this beautiful place.
Tarifa is just 105 km from Cadiz. It's a short ride and is easy accessible via rental car, carpooling, or even hitchhiking. Tarifa does not have a train station and the bus schedule is not the best. But, if you don't want to travel by car, finding a bus going from Cadiz to Tarifa is not impossible, just more expensive.
Must see places in Tarifa:
Sunset at Playa de Los Lances

Bolonia Beach

Punta Paloma




Flamenco Show at La Almedina



Because Tarifa is such a nice destination and I enjoyed it so much, I wrote a Tarifa travel guide that outlines where to stay, how to reach Tarifa, what to see and do in Tarifa, where to eat, and so many other tips.
Accommodation in Tarifa:
Tarifa has plenty of options for accommodation, and most of them are in the historic center. I strongly recommend La Cocotera Boutique Hostel and Coworking, a hostel in the heart of the town that has a detail that makes it especially unique. It has a co-working space on the top floor! Perfect for digital nomads who always need good WiFi and a place to focus for a few hours each day.
Not only does La Cocotera have a co-working space, but it also has more than comfortable rooms, with beautiful decor and a lovely terrace, perfect for having a nice breakfast breathing Tarifa's fresh air (as long as the wind allows it, of course).
Pro tip: Tarifa can get really windy and, also, really touristic. The best month to enjoy the city without wind and without so many tourists is September.
Make sure to check out Worldpackers' awesome work exchange and volunteer programs in Tarifa!

Sixth stop: Malaga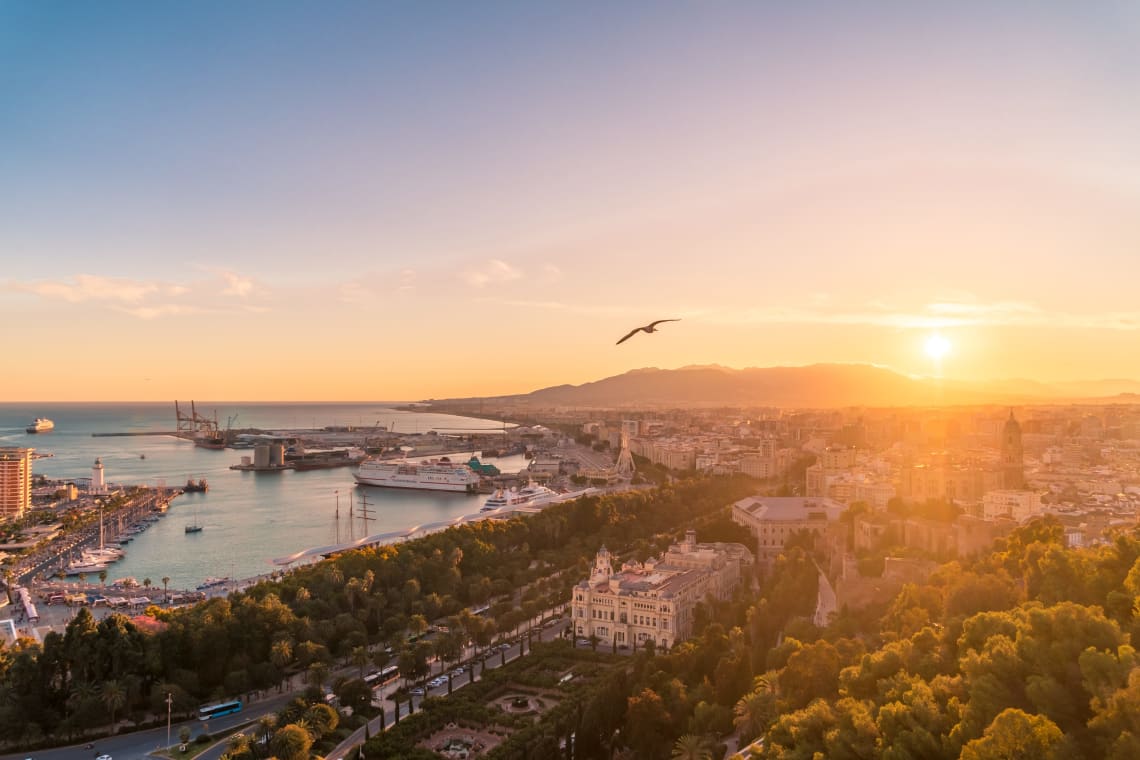 Malaga is only 162 km away from Tarifa and, believe me, it is worth a visit. Loaded with history, youthful energy, a thriving arts scene, and Michelin star cuisine, Malaga has a vibe of its own.
You can reach Malaga by bus, train (from Algeciras, as Tarifa doesn't have a train station) or by car. All of the options are affordable. I would recommend visiting between September and November, in order to avoid most of the tourists visiting Malaga throughout the summer. Stay in Malaga for two or three days.
Must see places in Malaga:
Picasso Museum

Alcazaba Palace

Malaga Cathedral




Ronda




Torremolinos



Accommodation in Malaga:
From fancy hotels to backpacker hostels, Malaga has it all. For the best prices and deals, book in advance and stay away from the city center (I recommend staying close to Mario Zambrano Train Station).
Tip: If you travel to Malaga from Tarifa by car, make a short stop in Gibraltar before reaching the city. (Gibraltar is in Spain but belongs to the UK, and makes for an interesting detour).
Make sure to check out Worldpackers' awesome work exchange and volunteer programs in Malaga!

Seventh and last stop: Gran Canaria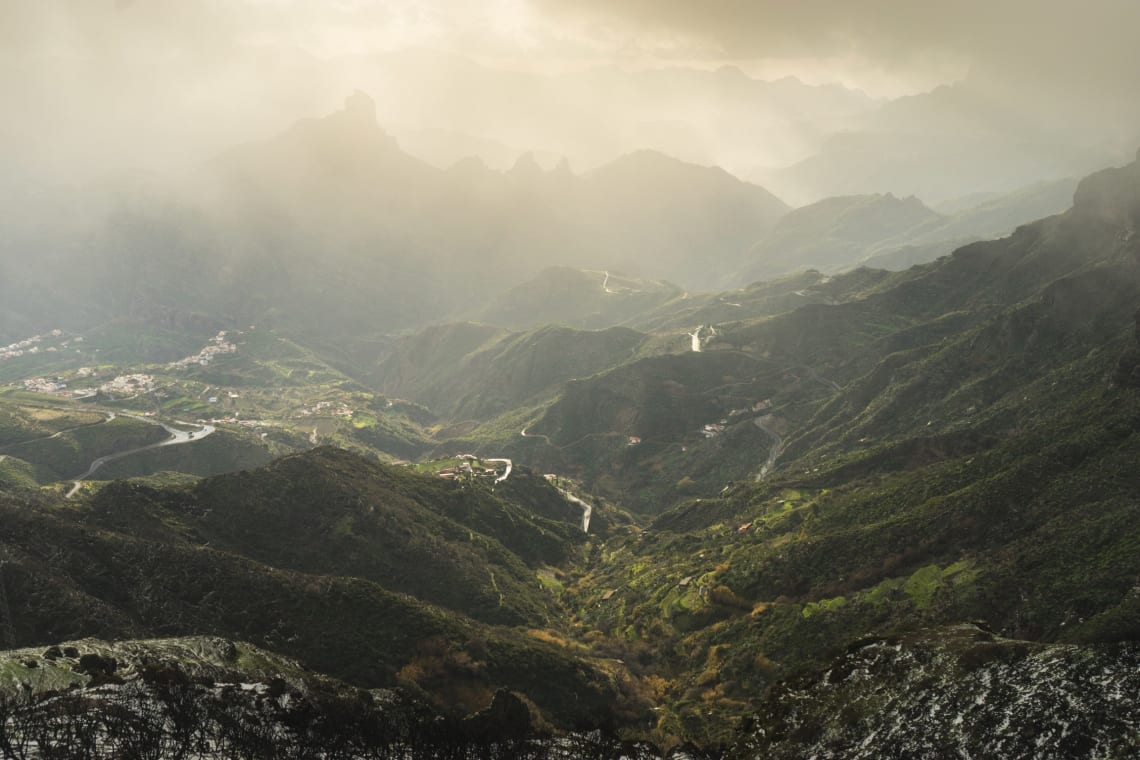 Why else did I add Malaga to this itinerary besides it being such a nice place to visit? Because it has an airport with connections to almost all major Spanish cities! From Malaga, you can get really cheap tickets to the Canary Islands.
After a three hour flight, you will land in Gran Canaria, an island that belongs to Spain but is a true mix of Latin American and African cultures. Gran Canaria is really close to the Sahara, and has had a lot of immigration from Cuba and Venezuela. For this reason, the accent in the Canary Islands is more similar to the one you will hear in Central America than to the one you will hear in Madrid!
I chose to add Gran Canaria to this Spain holiday itinerary but you can also fly to Tenerife, Fuerteventura or Lanzarote. All of them are beautiful. La Palma, El Hierro, La Gomera and La Graciosa are smaller islands and harder to reach, but they are all worth the journey.
Gran Canaria has more than 80 beaches, but that's not all!

Must see places in Gran Canaria:
Las Canteras Beach


El Confital

Roque Nublo




Artenera




Agaete



Maspalomas

Jardín Botánico Viera y Clavijo

Vegueta

Accommodation in Gran Canaria:
Gran Canaria offers a mix of well-equipped resorts, luxury hotels, and affordable hostels. My favorite hostels in Gran Canaria are Hi Tide House and La Ventana Azul. Both are beach houses and for a reasonable price, you can enjoy your days relaxing on a stunning terrace overlooking the ocean.
Make sure to check out Worldpackers' awesome work exchange and volunteer programs in Gran Canaria!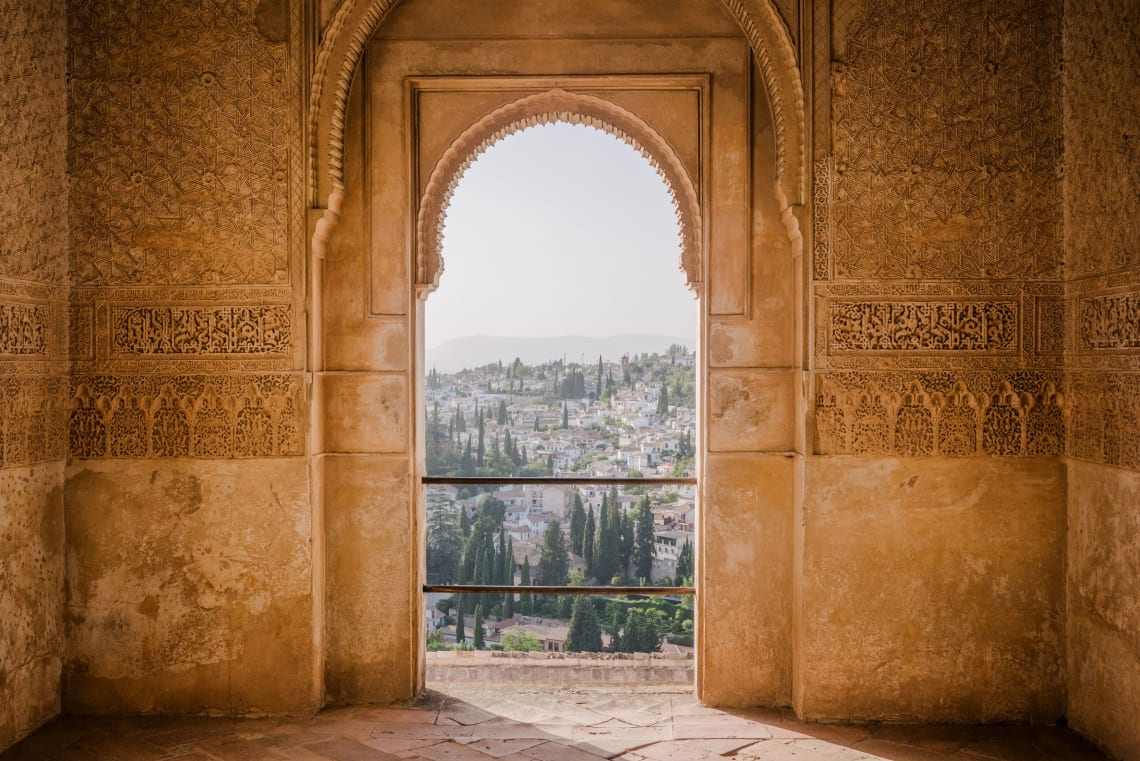 Spain is vibrant and diverse.
With so much to see and do, it's no wonder Spain takes its place at the top of every bucket list.
There are so many places to visit in Spain that it's impossible to include them all in one itinerary. The Basque Country, Galicia, Valencia, Mallorca, and Menorca are just some examples of places I took out of this itinerary but are also well worth visiting. If you have more time, try visiting them. You could easily spend a few months exploring Spain!
Use this suggested itinerary for Spain as a starting point to plan your dream trip to Spain today.
Because believe me, Spain will make you fall in love and you will want to return.
Read more: The ultimate summer vacation in Spain: what to do, visit and eat